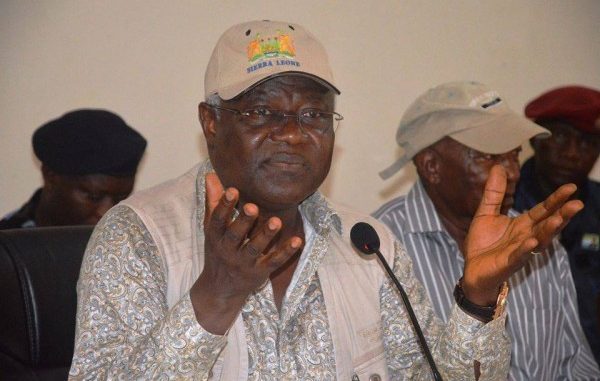 By State House Communications Unit :
Freetown: March 30, 2015 – As government is making continuous progress in the fight against the receding Ebola virus disease, President Ernest Bai Koroma has warned against complacency in enhancing and bolstering the fight against the disease. The president made this call during a meeting at State House with the Special Representative of the UN Secretary General and head of the United Nations Mission on Ebola Emergency Response (UNMEER) Ismail Ould Cheikh Ahmed.
President Koroma pointed out the need for everybody to be on alert with the sole aim of getting everyone onboard the fight in every step of the way. He stated that the just concluded three-day stay at home was necessary to jolt the people out of complacency and intensify efforts at getting to and staying at zero for forty-two days. "The state of alertness has to be sustained and we should give no room to complacency," he stressed, and said he will continue his social mobilization drive in communities and hotspots with the aim to addressing existing challenges in enforcing bye-laws and ensuring stringent security measures at quarantined homes.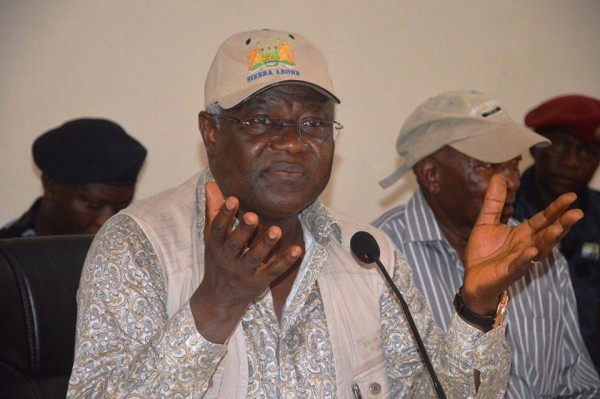 President Korma informed the UN Envoy that government is busy putting together measures for the reopening of schools, adding that school going kids under quarantine would be allowed to go through the period and thereafter facilitate their return to school. He urged the international community to resume air travel because of its importance in rolling out post-Ebola recovery programmes and also rejuvenating economic activities in the country.
Ismail Ould Cheikh Ahmed disclosed that they will be organizing the board of UNMEER of the frontline directional diplomat level together with the UN special envoy on Ebola David Nabarro that will be meeting twice a month. In Sierra Leone, he said, the board will take stock of the recent situation about the operations while lauding President Koroma's efforts on the progress made so far. He added that the country is making steady progress and on the right direction of winning the fight, saying that the last surge operation has proved to be helpful in that regard. He commended the president's social mobilization drive for community ownership of the fight against the virus, saying that it has helped significantly in tackling complacency and getting the chiefs to address the issue of traditional healers involving in unsafe practices. He praised and recognized the efforts of Sierra Leonean health workers in the fight to stop the epidemic.
SHCU©2015