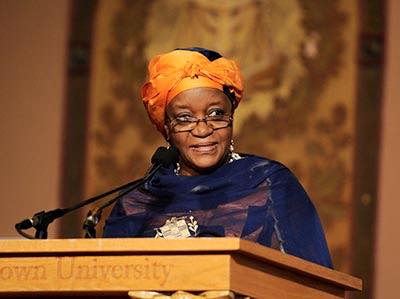 On Monday February 22nd, Mrs. Zainab Bangura , the UN Secretary General's Special Representative on Sexual Violence in Conflict, was  awarded the Hillary Rodham Clinton Award for Advancing Women in Peace and Security by Georgetown University through the Georgetown Institute for Women, Peace and Security, the Georgetown Global Futures Initiative and the Berkley Center for Religion, Peace and World Affairs.
Mrs. Bangura, on receiving the award, said that "I would like to dedicate this award to all the brave women across the world that have been victims of the heinous crime of sexual violence and who have been courageous enough to share their stories with me as I strive to make their voices heard on the world stage."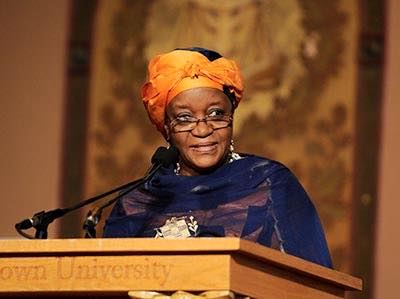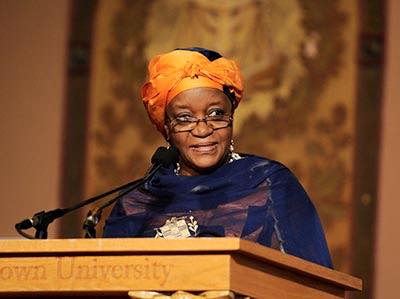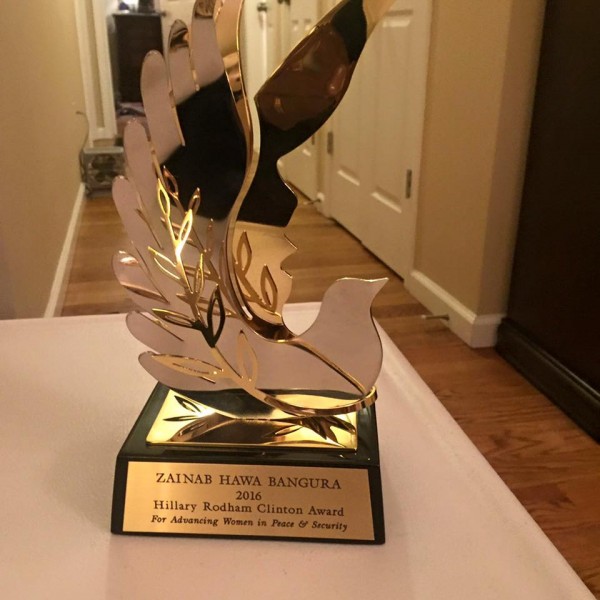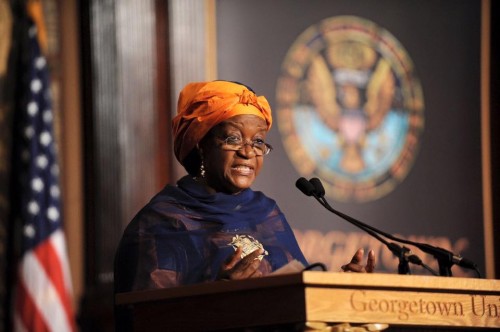 Many Sierra Leoneans have commended Mrs. Bangura for the coveted award. Here are some on Facebook :
Mr. Ibrahim Kamara ,  the  Chairman of the All People's Congress -USA : "Who would have thought a girl from the small town of Yonibana would be a champion for the course of women in the world. May God continue to bless your soul and continue to be yourself. I believe, as many others, that you are ready for political prime time in our beloved Sierra Leone. You got my unsolicited vote. "
Mr. Raymond Conteh  of New York said : "Indeed it takes a village to raise a child as the old adage goes. Sierra Leoneans across the sphere of the world are proud of yur exemplary achievements our sister Hawa yu are a shining star continue to burn the flames congratulations. "
Sahr E. Johnny :  "Congratulations, Madam Under Secretary General Bangura. "
Tima Sissoko :  "So proud of this woman. Congratulations ".
Festicles  Tussybody : "Congratulations mum …we know that the sky is not even ur limits keep flying higher and higher. "
Ibrahim Bangura :  "Congratulations Dr haja zainab Hawa Bangura.Some people pass through this world and leave it just as they found it. But people like you take the time to do special things for others that make the world beautiful.Thanks may God bless you more and more.We love you and sierra Leone wants you.Thank you ma."
Isha Sema : "Congrats Madam Bangura, keep shining".