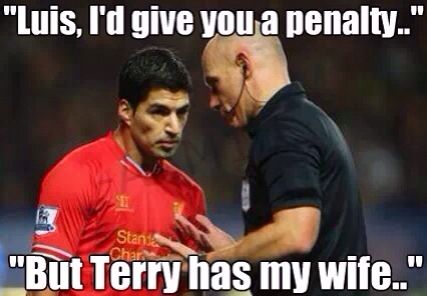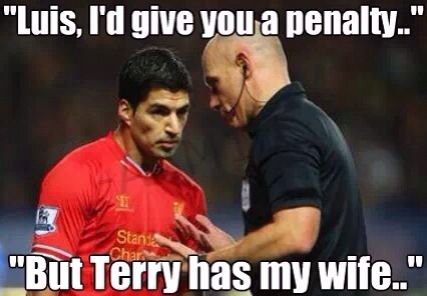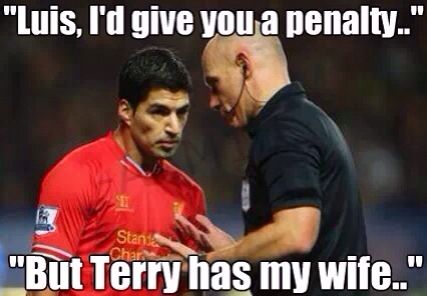 AND YOU GUYS WANT US TO KEEP WATCHING SOCCER WITH ALL THIS CRIMINAL REFEREEING GOING ON IN THE EPL ?
This is not from me. This is from BBC SPORTS and British newspapers
"Burnley suffered a cruel defeat at Turf Moor as Arsenal secured victory with a controversial Laurent Koscielny goal in the final act of an intriguing match."
"In added time, Theo Walcott headed across goal towards Alex Oxlade-Chamberlain whose effort went in off what appeared to be Koscielny's elbow."
"As well as a possible handball, there was also a hint of offside with captain Koscielny standing on the goalline."
"Immediately after the match, Koscielny – who was credited with the goal – said he did not know whether he had handled. "I tried with my right foot and I don't know if I touch it with my hand," said the Frenchman."
"Even though Burnley did not appeal for handball at the time, their manager Sean Dyche said afterwards that the ball "quite clearly" hit the defender's hand."
"To add to the confusion Arsenal's winner caused, Oxlade-Chamberlain celebrated as if he had scored but the England international's shot did appear to hit Koscielny's arm before it crossed the line, while Dyche even suggested that it was the Arsenal captain who kicked the ball onto his own arm."
"As another caveat, if it were the case that Oxlade-Chamberlain did kick the ball onto Koscielny's arm, the defender would have been in an offside position."
"But no matter what the theories, referee Craig Pawson saw nothing wrong with the winner which secured Arsenal a fifth successive Premier League win and ensured another win for Wenger as the 21st year of the 66-year-old's reign began."
EPL REFEREES ARE CRIMINALS.
This is from the BBC.
THE DAILY MAIL HAD THIS SCREAMING HEADLINE AND REPORT :
"Koscielny bundles home dubious injury-time winner on Wenger's 20th anniversary as Arsenal close gap on City and Spurs. "
"Then, however, the roof caved in. Koscielny looked to have handled the ball as it crossed the line in injury time but for all that Dyche ragged, it made no difference. It was 1-0 to The Arsenal. Wenger has heard that plenty of times since 1996 but how sweet it sounded now."
Read more: http://www.dailymail.co.uk/…/Burnley-0-1-Arsenal-Laurent-Ko…
Follow us: @MailOnline on Twitter | DailyMail on Facebook
THE GUARDIAN NEWSPAPER WROTE THIS :
"It was the third minute of stoppage time, and the cruellest of circumstances for this tough, obdurate Burnley side, when Arsenal's possession finally paid off and the seemingly endless 20th anniversary commemorations for Arsène Wenger were given a shot of euphoria that had not seemed like coming. Yet the game's late, decisive moment should never have stood and, once again, English football was given a reminder that perhaps it is time for the introduction of video technology, a debate that seems to have been going on for every bit as long as Wenger has been at Arsenal."
"Alex Oxlade-Chamberlain was on his victory run and the supporters lost in jubilation behind the goal will not care too greatly that his close-range air kick was followed by Laurent Koscielny kicking the ball off his own hand and into the net. The only possibly mitigation for the referee, Craig Pawson, was that his sight might have blocked in a congested penalty area, but that will be of little consolation to Burnley after everything they had put into the match. They deserved better than to lose amid this kind of controversy and Arsenal's fifth successive Premier League win was accompanied by a hefty amount of good fortune."
The rotten EPL Referees know a handball or offside only when it is committed by Manchester United. I can bet anyone that if it had been United, the goal would not have been given.
It is very shameful . It is very discouraging. It is disgraceful.
ARSENAL FANS, IT IS NOT ABOUT YOU. ON A GOOD DAY, YOU WOULD HAVE STILL BEATEN BURNLEY.
IT IS ALSO NOT BECAUSE MY INEPT TEAM, MAN. UNITED , DROPPED POINTS AGAIN TODAY.
IT IS ABOUT SHAMEFUL AND CRIMINAL REFEREEING IN THE ENGLISH PREMIER LEAGUE.
SHAME, EPL .