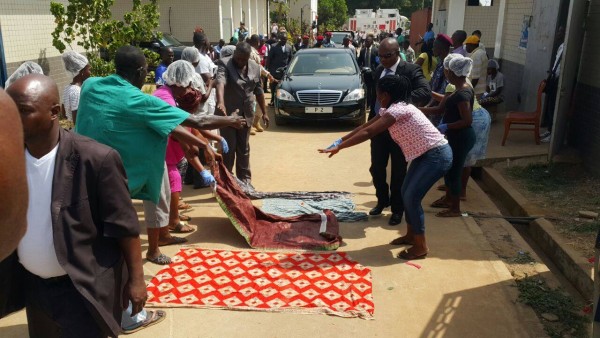 By KABS KANU
Whoever has dealt with President Ernest Koroma in truth for sure is cognisant of the fact  that the man who strides the turf as a mighty colossus is not only the President who breathed new hope, new impetus , new feelings of patriotism while executing socio-economic and political developments in our beloved nation at a pace never known before in our history —He is truly the Father of our nation.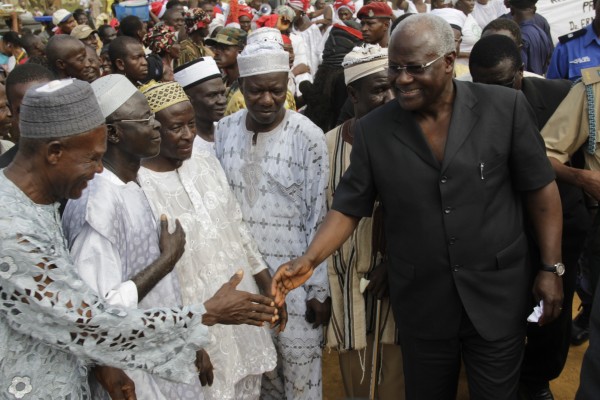 This amazing quality , which is one of the  magnificent characteristics that epitomizes President Koroma,  rings out clearly where he goes. People- Young and old –want to be part of him. In the U.S. when President Koroma was here recently to attend the UN General Assembly, the emotional welcome he received not only from party supporters , but Sierra Leoneans at large, demonstrated that since he came to power , President Koroma has not only carried their hopes and dreams on his illustrious shoulders ; he has fulfilled many of them.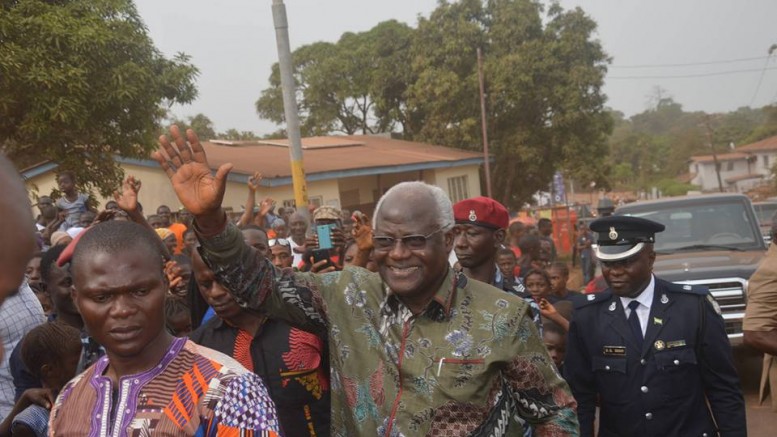 Everybody said they had come to welcome him to thank him for all he has done for their nation. A real and true father brings home the golden fleece . President Koroma's subjects think he has done so and wherever he is, they want to be by his side and be a part of him. The love they have for him is unfeigned and unpretentious. It is effusive , compelling and gratuitous.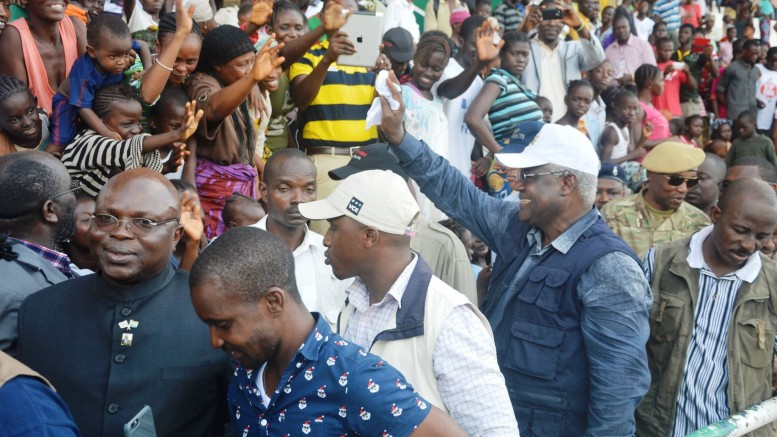 During his entire four-day stay  in America, President Koroma's hotel was always full. The American Secret Service had come to know over the years that the President of Sierra Leone is a people's man, a crowd-puller wherever he goes and so though they carried out their security duties with typical watertight efficiency as usual, there was the understanding acknowledgement of the fact that they had to allow him one of the things  he does best —interfacing with his people. Thankfully, the hotel did not only have a suite , but a long and  expansive patio with chairs meant probably for evening frescoes and meetings. This attachment served another useful purpose two weeks ago : A perfect venue for a much-loved President to go around shaking hands with and providing Presidential, fatherly , brotherly and comrade-like emotions to an appreciative people. Now people are harassing me on the phone, and in texts and reminders on Messenger  to send them the photos of them shaking hands with President Koroma that I had taken .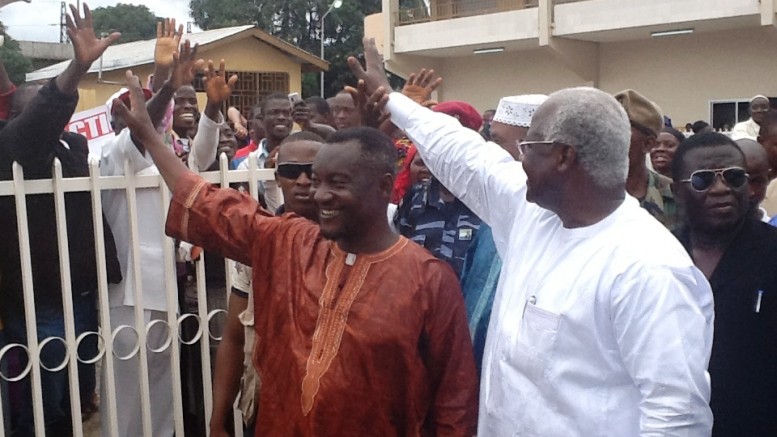 What fascinated me most was that many of the apparently grateful people who filled the patio were some of the most bitter critics of the President on social media and in online and print newspapers . As a defender and promoter of the President's goals and achievements, I knew why I was the man they quickly introduced themselves to : They did not want to wait until they were caught out. They had not come to find titbits and gossips that they would take back to embellish their attacks on the President. Tame ,  disarming and much friendly ( To my surprise )  , they had come to see their President and interface with him. And President Koroma rose to the occasion when he met them. The handshakes were warm, fatherly and brotherly and the smiles unpretentiously genuine. Where other Presidents would have shown hate and vindictiveness and refused to have anything to do with them, President Koroma was fraternal and very accommodating .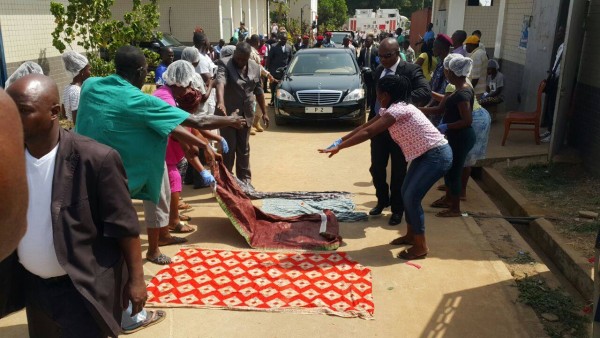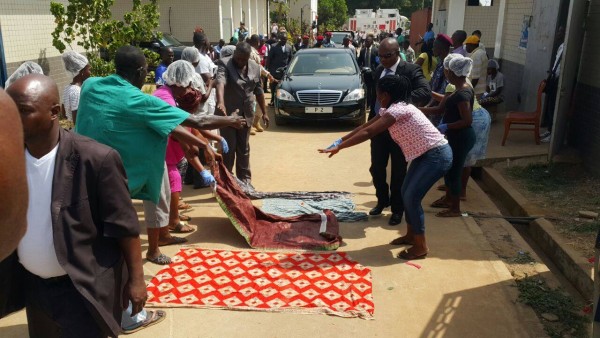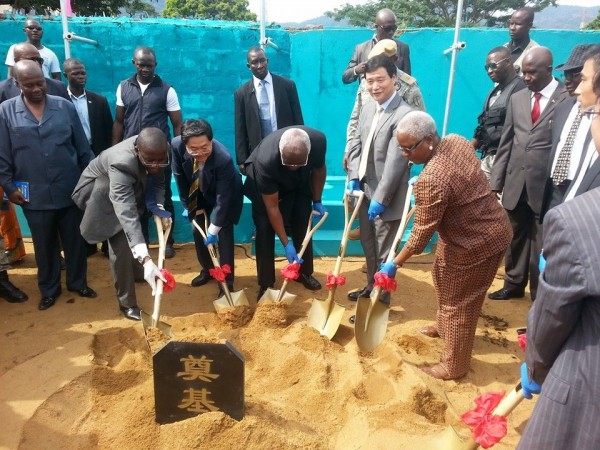 Apart from all the socio-economic and political developments he has graced the nation with, this impressive human side of President Koroma –Which, like his development projects , have never been seen from any of our leaders  before him —is what   I want to highlight as I wish my President a happy birthday today. I have written much  and produced  much glittering photos about the socio-political and economic accomplishments of President Koroma and so today, on his birthday, I  wanted to concentrate on the other qualities that make up the President we love and appreciate so much —A father even to those of us in his age bracket, a brother, a comrade and a leader. You can't help loving him.
The nation will miss you when your term expires, President Koroma.
HAPPY BIRTHDAY TO YOU, MR. PRESIDENT . YOU ARE AN INSPIRATION TO US ALL.
MAY GOD CONTINUE  TO BLESS YOU AND GIVE YOU COUNTLESS BIRTHDAYS.