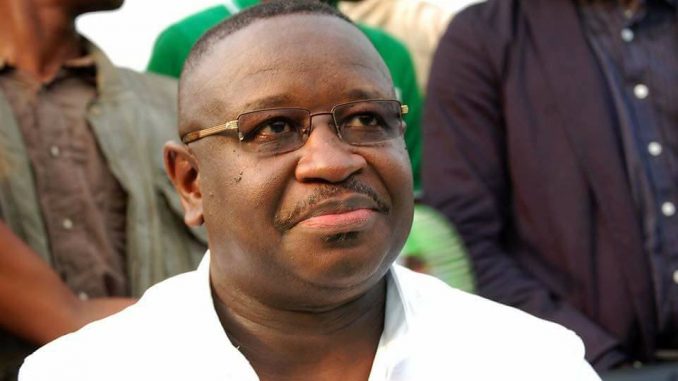 BIO UNDER PRESSURE!
By Septimus Kanu.
International Community Condemns Last Friday's Blockage
As the clock ticks and day passes by, his chances of becoming the next President of Sierra Leone, the untimely successor to President Ernest Bai Koroma is getting slimmer and thinner due to a number of reasons. Among which is his past unpalatable records, both in the military and as a private businessman that duped his country of birth Millions of Leones.
"Retired Brigadier" Julius Maada Bio must have been in a state of regret by now, if not for his past unspeakable activities, but for the recent display of disrespect to authority in public view at Goderich Street last Friday, which left most of his supporters embarrassed over his behaviour. According to a Western Diplomat who spoke to this medium with reference to the behaviour of Julius Maada Bio and the incident last Friday, 12th October, 2012 he said that such behaviour is only meant for the jungle and not for a civilized society.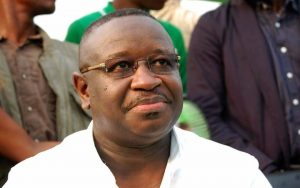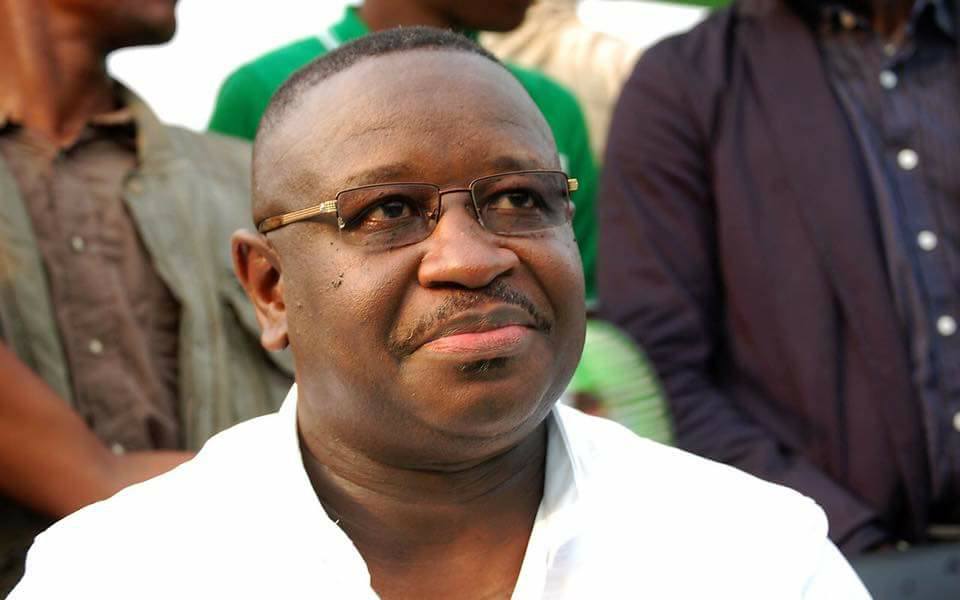 He said that the International Community is not pleased with his behaviour and are therefore closely monitoring the situation until after the elections, scheduled for 17th November, 2012. The Diplomat commended President Koroma for demonstrating, maturity, sense of purpose and patience, saying that it was good he showed high level of maturity, which controlled the situation, if not it would have been a different story altogether and that would not be good for the image of the country and the government.
Last Friday's blockage of the Presidential convoy along Goderich Street in Freetown in the afternoon hours by the SLPP Flagbearer, Julius Maada Bio has been described by many Sierra Leoneans as very typical of his character, an individual who believes in violence to achieve his goal. Members of the European elections observer team currently resident in Sierra Leone have reportedly noted down the incident.
Apart from the International Community that reports alleged have totally condemned the incident and the Julius Maada Bio's latent action and would therefore want the SLPP Flag bearer in the interest of peace and stability of the country to tender an unreserved apology to President Ernest Bai Koroma, which party sources say he may not be ready to do because of callousness and pride, report also states that officials of the International Criminal Court(ICC) are in the country equally monitoring the situation and adequately documenting all election activities. Sources within the SLPP echelon have intimated this press that their Flag bearer is under serious pressure since the incident took place to date.
"He appears to be a confused man, just putting up a brave face to appear normal so that his supporters don't see him in a state of disappointment and regret.
Sent from my iPhone