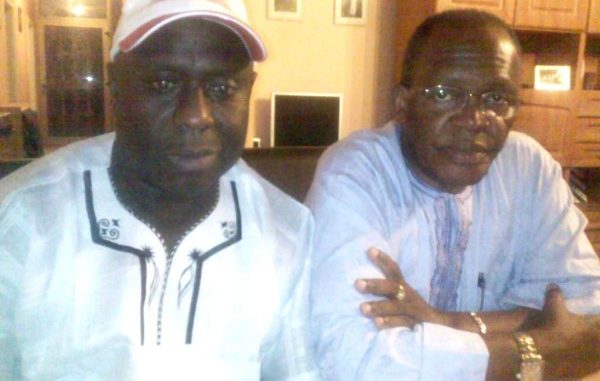 Sorie Sudan Sesay – UK
The German Chapter of the All People's Congress (APC) party is gathering Sierra Leoneans from across Europe this weekend in a fund raising and cultural night in Frankfurt.  (Photo: High Commissioner Edward Mohamed Turay and Mohamed Salieu Bangura German Chapter Chairman)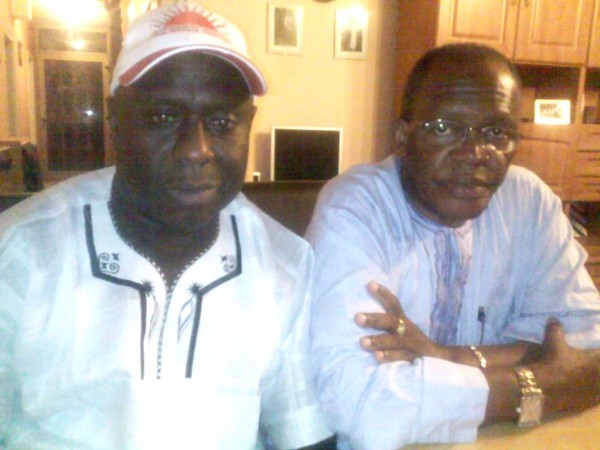 Acting Chairman of the Chapter, Mohamed Salieu Bangura said the fund raising programme is part of a wake-up call in response to the call of President Dr. Ernest Bai Koroma for Sierra Leoneans to come together and contribute towards national development.
"It's a kind of solidarity among Sierra Leoneans in the Diaspora, especially us in Europe," said Bangura, who also confirmed that they expect the event to raise massive awareness about Sierra Leoneans in Europe and the rest of the world.
"This is why we have decided to invite all three Ambassadors from the United Kingdom, Brussels, and Germany to grace this occasion," the Chairman said.
Already, Sierra Leoneans from all over Europe, especially Nordic countries, have started arriving for this all-important Diaspora event – and according to Sierra Leone's High Commissioner to the UK Edward Mohamed Turay; it will be an opportunity for him to promote Sierra Leone's upcoming Golden Jubilee on behalf of his mission.
Other officials of the Sierra Leone High Commission who are part of the London delegation include – Information Attaché Sorie Sudan Sesay,  Finance Attaché John Ellie, Manager Ulric Caramber Coker, and Special Assistant to the High Commissioner Abdul Rahman.
Both Dr. Christian Kargbo and Jongopie Stevens, Sierra Leone's Ambassadors to Brussels and Germany respectively, are expected to arrive on Saturday.
Sierra Leone's Honorary Consuls to Italy, Switzerland and Austria are also expected to grace the occasion.
Mr. Bangura also said that the German Chapter is making considerable gains in popularity on a daily basis within Germany and the event will definitely be a morale booster to the national party.
Last year, the APC German Chapter organised the 'Back to Power' inauguration of the party, following the victory of President Dr. Ernest Bai Koroma.
By Sorie Sudan Sesay, Information Attaché, Sierra Leone High Commission, UK/NI from Frankfurt, Germany
© 2010, COCORIOKO. All rights reserved. – Discuss this and other related articles on the Salone Forum