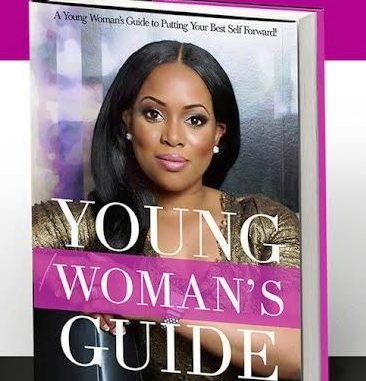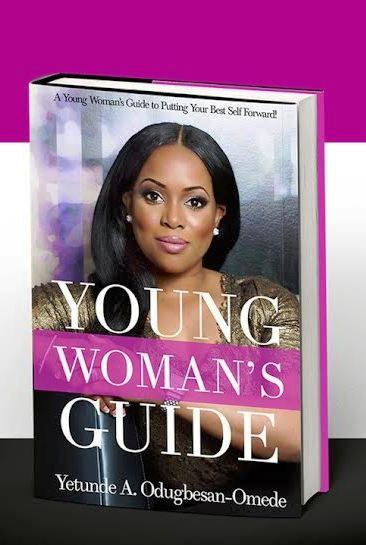 'Young Woman's Guide' by Yetunde Odugbesan-Omede
By Dennis Kabatto
"For me, my passion is what empowers me, and my purpose is why I wrote this book. My passion is to motivate, to empower and to encourage.  This passion encourages, empowers and motivates me to fulfill my purpose," Yetunde A. Odugbesan-Omede writes in her stimulating debut book.
In Young Woman's Guide, a self-help book that contains how-to advice, tips and tools for young women to live a purposeful and well-rounded life, Yetunde shares her personal stories and advice on how young women can put their best self forward.  It features timeless topics on leadership, professional, personal and emotional development.
However, this book serves as an inspirational roadmap for young women on how to put their best self forward despite the various obstacles they may encounter on their journey of womanhood and challenges young women to shine brightly and lead powerfully.
Young Woman's Guide contains empowering practical messages that promote good habits, cultivate positive attitudes and build self-confidence; Young Woman's Guide will serve as a guiding light for young women as they journey through womanhood.
"I want to ensure that young women are prepared and groomed to lead. I believe that every girl has the chance to achieve success and become herself.  However that chance becomes higher and more concrete if their skills and talents are nurtured at a younger age," said Yetunde, Founder of Young Woman's Guide, Inc., an organization that provides leadership development for young women from all backgrounds said.
As a Lecturer of Political Science where she teaches Comparative Politics, Women and Comparative Political Development and Global Issues at Adelphi University and Rutgers University, Yetunde understands the various challenges that many young women face around the world.
She has served as a fellow at numerous institutions including the United Nations Population Fund in their Executive Board and External Relations division, New Jersey State Ethics Commission, Eagleton Institute of Politics and the New Leaders Council.
In 2014, Barak Obama Green Charter High School in Plainfield, New Jersey appointed Yetunde to its Board of Directors.   She is the Chair of Youth Affairs for Nigerians in the Diaspora Organization (NIDO). She served as Board of Trustee for Red Thread Foundation for Women and Board Member for New York Needs You (NYNY).
She earned her bachelor's degree in Journalism and Media Studies and master's degree in Global Affairs with a concentration in International Law from Rutgers University.   Her doctoral research focuses on the socialization of corruption and its effects on governmental trust, performance and social values.
Yetunde currently lives in New Jersey where she was born and raised of Nigerian parents.