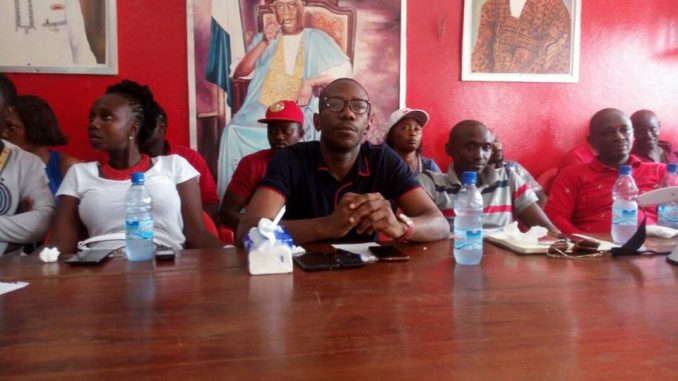 The President of the APC National Youth League who also doubles as the Minister of Youth Affairs, Hon.Bai Mamoud Bangura had challenged various affiliate groups to square up to the task of campaigning for the party and to prove their worth by galvanizing support for the party. As a follow up to this, a meeting of affiliate groups was convened on January 21 at the party's Brookfields headquarters with the view to reminding the various groups of their responsibilities and to set them out of their blocks.
The program which was chaired by Mohamed Pope Kamara, had several important dignitaries in attendance, including but not limited to Dr.Gibril Sesay and Bai Mamoud Bangura.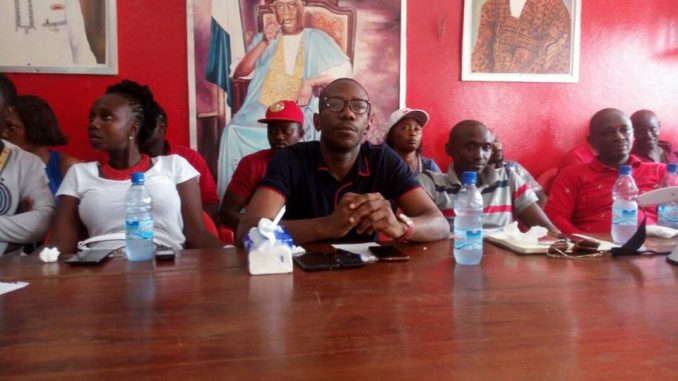 Affiliate groups were urged in the meeting to brace up to the promise they had made.Groups were admonished to prepare themselves for the crucial weeks ahead and not to lose sight of the promise the youth league president had made.
It was also stressed in the meeting that these groups should bend over backwards to deliver electoral victory in demonstration of their gratitude to H.E.Ernest Bai Koroma who has done so much for so many.
Affiliate groups were asked to reflect on what President Koroma has done for youths.President Koroma according to different speakers, placed youths at the centre of his administration and has proven himself as a trailblazer in the area of youth empowerment by appointing or making several young people occupy important positions in cabinet and parliament and by way of the party choosing Hon.Chernor M.Bah as the party's running mate.This according to the speakers is just a way of bringing young people closer to the presidency as promised by the President.
The National Youth League president said that with Samura at the helm ,youths of this country will continue to be recognized.Samura according to him, will do more for the young people of this country .He therefore urged all the groups to embark on massive or aggressive campaigns that will deliver victory to the party in 2018 for the party to continue to roll out the goodies.
Several affiliate groups attended the meeting and they all pledged their commitment to helping the youth league president fulfill his promise and assured the youth league president and other dignitaries present that they are on course. They maintained that they are already in action and are just waiting for the apt time to intensify campaigns.
This meeting was of strategic significance as it enabled the president to have a firsthand information about the activities of affiliate groups and the level of their preparedness.
©APCNYL Communications