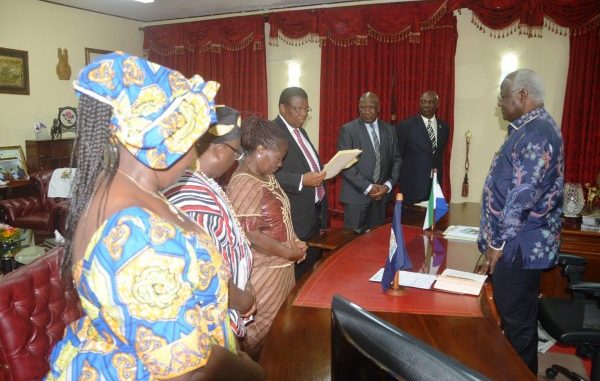 By State House Communications Unit
The newly appointed member of the Public Service Commission (PSC) Mr. Augustine Sahr Tutu Wednesday 18 November 2015 subscribed to the oath of office at a swearing in ceremony at State House, Freetown. The PSC mission is to provide leadership, supervision, oversight and guidance to the development and management of the human resources of the public service to ensure effective and efficient service delivery to the people of Sierra Leone.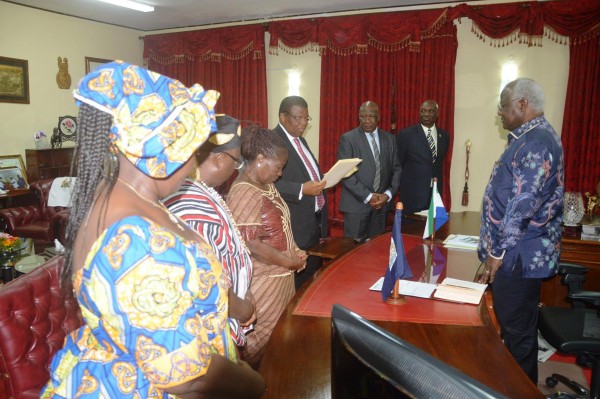 Congratulating the new appointee, President Koroma said Mr. Augustine Sahr Tutu is coming in at a very critical moment when the commission is implementing its mandate and undergoing transformation. He stated that government can only transform itself and deliver when there is a capable and efficient civil service, adding that an action oriented civil service is needed to deliver goods and services. He expressed hope that Mr Tutu will add value to the commission and use his experience to achieve the much needed change and transformation in the civil service.
In his statement, Mr. Augustine Tutu thanked President Koroma for his appointment and promised to work collaboratively with other members of the commission for an efficient and fruitful outcome.