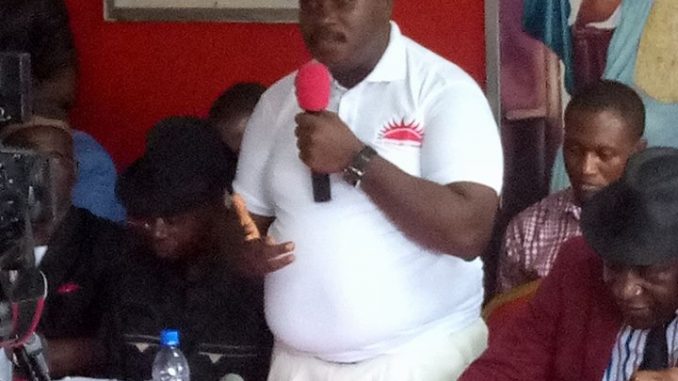 As the Palm Tree continues to fall…
Franklyn Rogers commended for his action
By Ranger
In a ceremony held at the All people's Congress on Wednesday 12 July 2017, to officially welcome the Former flag bearer aspirant of the SLPP, Franklyn Rogers, who recently defected from that party to the APC, several speakers had encouraging words for their newest member. A cross section of the All People's Congress was in attendance and they see Franklyn Rogers' action as a turning point for the party for the March 2018 elections.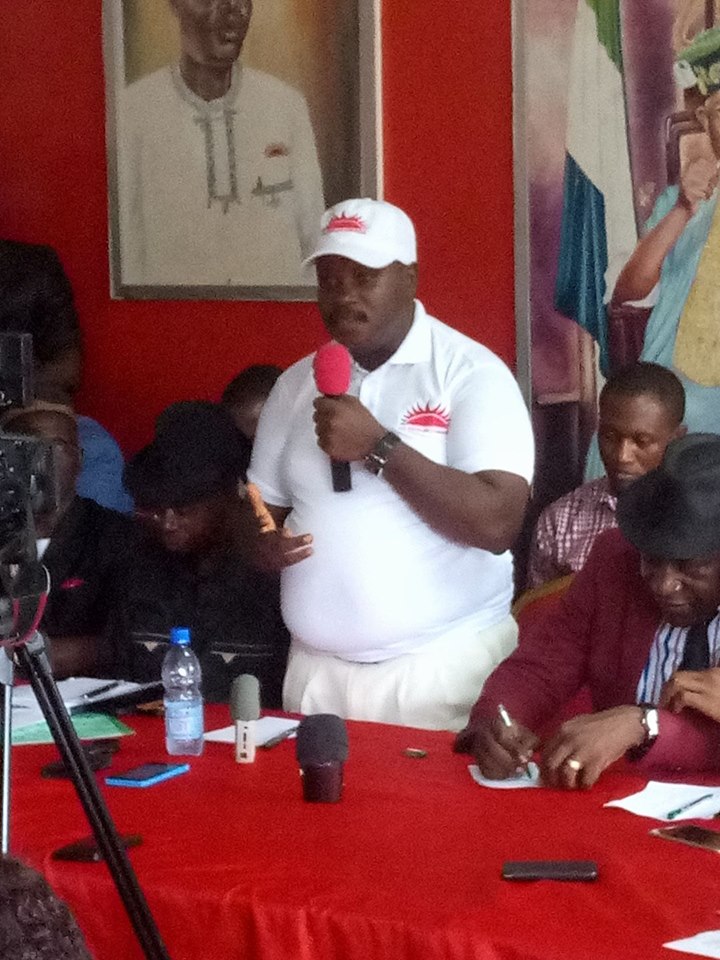 Zainab Sheriff, who happens to be the iron lady in the APC, said that Franklin Rogers is an intelligent man and is wise to take this bold move from the SLPP to the APC. The APC makes room for all and sundry even though Franklyn had criticized the party in the past. She noted that he is at home and his contribution in the party will add to the party's success and make the APC be in power for decades to come. Because of his belief in the dreams and ambitions of the party prompted him to take this action. She concluded by saying that many others will be joining the APC soon.
Minister of Youth Affairs, Bai Mamoud Bangura, said that the APC is working towards youth development in the country and Franklyn Rogers can be a blow to the (SLPP) and will serve as an example to others. He extoled his action intimating that the dream of the president is to have a new Sierra Leone, adding that their main goal is for every youths to have a place in the society.
Franklyn Rogers said that his departure from the SLPP is as a result of mediation with cabinet members in the party adding that some think of him as a spy in the All People's Congress, but his intension is to work for the party. He pinpointed that there are more than ten political parties in the country but he decided to join the APC so he can work together with members of the party and promise to be loyal to it. He thanked the officials of the party, adding that he resigned from the SLPP on the first of June, stating that the APC always has an open door for him, maintaining that his criticisms of the APC has made the All People's Congress the best party in the country.