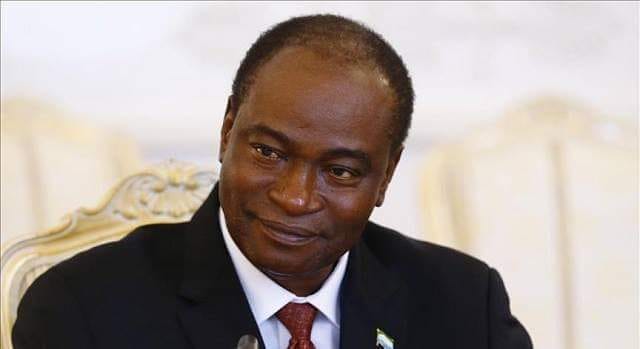 Dr. Samura Kamara Speaks
"Its past six months and I believe as a president, he (President Julius Maada Bio) means well and will do well. But I should also mention in the context of him achieving what he wishes that what I personally don't like is the rise of identity politics and extremism. By this, I mean preferential treatment given to one group. And this has been demonstrated in his statements, his utterances, and even in public appointments; and the way people are sent out of public offices… and in so many other ways."
These were the words of defeated APC former presidential candidate in the March 2018 elections. He was speaking on October 30, 2018 during one of AYV's flagship TV programmes, 'This Day' presented by David Remi Wilson.
He was responding to an array of questions bordering on his post-election life and what he intends to do politically in the future.
He went on to say that by 'rise of identity politics and extremism' he means that "we are not building true nationalism as whatever you do one or two people will always complain, but we need an orderly society and the oneness we are preaching should be clearly seen."
He maintained however that he is totally against people who say that since Independence nothing has happened in Sierra Leone "because such a statement is simply untrue."
On the issue about alleged disunity within the APC and the rise of a reformist group made up of APC youth, Dr. Samura Kamara said "there is no sense of disunity in the APC; after the elections everyone had their own view of the results." He added that once in a while, it is necessary for people to make their views felt which according to Dr. Samura, is a necessary recipe "to strengthen" the party.
On the 9-Man Committee Report, Dr. Samura Kamara maintained that the report was a way to look at what went wrong within the APC leading to the March 2018 elections. He was quick to note however, that he did not lose the elections but accepted the results in the interest of peace and sanity going forward.
Personally, Dr. Samura Kamara said he is currently concentrating on taking care of his 90 years old mother who he said has been traumatized since the election results were announced. He added that he loves taking care of his mother and at the same time is concentrating on farming as a hobby and a way of boosting food security in the country.
He said he is looking forward to running for president again under the APC if he is given the mandate or endorsement to do so, adding that he is very grateful to the APC and to former president Koroma for the confidence reposed in him and for nominating him as flag bearer of the APC in the 2018 elections and that in the meantime, he is working with the APC to strengthen the party for the 2023 elections to bring the party back to power.