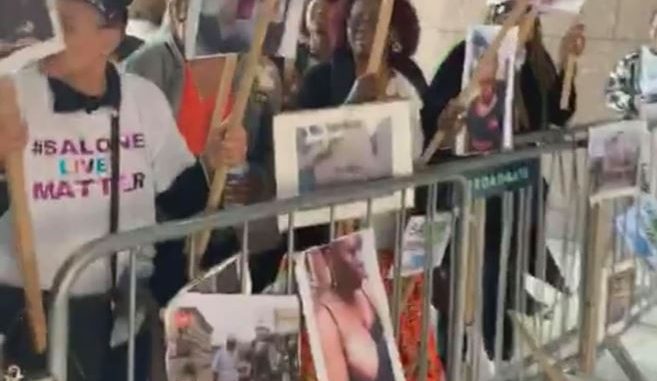 COCORIOKO, Friday June 7, 2019
For the past two days, Sierra Leoneans in the UK  have been staging mass demonstrations against President Maada Bio, who is in London attending the Sierra Leone-UK Investment Conference.
In the first video, Sierra Leoneans are seen marching through the streets of London , protesting against President Bio on Wednesday.
In the second video, the demonstrators have picketed the hall where the conference is taking place.