This  SLPP Government, headed by President Julius Maada Bio needs to be told the blunt truth always because violating established norms, protocols and civilized political procedures seem to be the forte of the government since it came to power last year.
Yesterday, on his return from routine visits to former presidential colleagues in the West African Subregion, former President Ernest Bai Koroma was treated in such a disrespectful and disdainful manner at the Lungi International Airport that it buggered belief why a sitting government would condescend itself to such a disgraceful level to humiliate a former Head of State.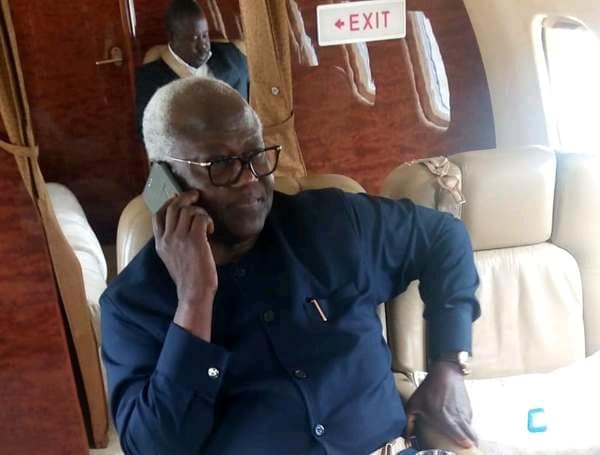 PRESIDENT KOROMA IS LEFT WONDERING WHAT IS REALLY GOING ON 
According to reports received by COCORIOKO,  the former President was denied all required protocols, including use of the VIP  lounge. President Koroma was left sitting in the plane for long as his security detail were being dished out conflicting instructions, all designed to deprive him from being accorded any respectable treatment, due to alleged orders from above. As a last resort, the aircraft that brought the ex-president was ordered to taxi to the cargo section where the former head of state was expected to disembark from the plane. No protocol vehicle was provided to convey the president from the plane as is the established procedure. The former president was left to fend for himself and treated like a very common and ordinary citizen while waiting for his passport to be stamped.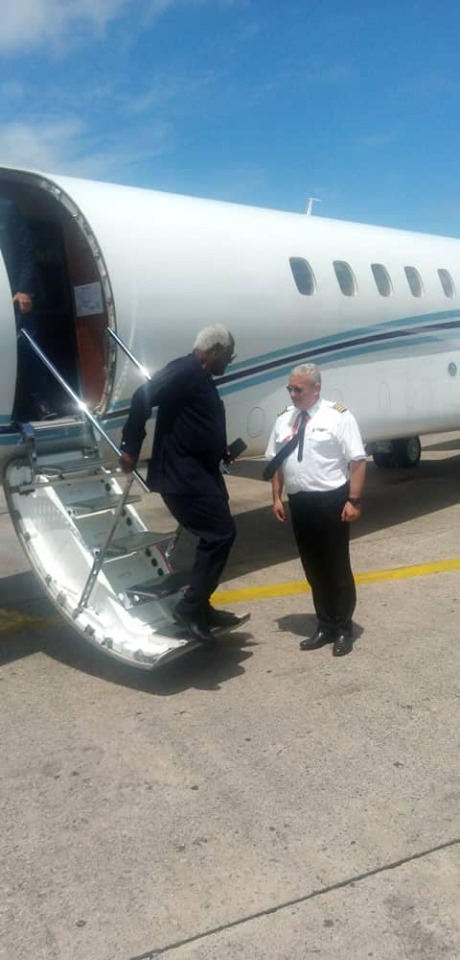 SINCE NO PROTOCOL WAS PROVIDED, THE PILOT IS LEFT TO ASSIST PRESIDENT KOROMA 
This behaviour was outrageous and it demeaned the dignity of the presidency and violated the rights  of the former president. The SLPP  have no respect for the sanctity , dignity and honor of the office of the presidency and this is a shame to our nation and the civilized world of politics. According the President the protocols of a VIP  is not a privilege. It is a right. It is the standard procedure for any former president in any civilized society . Why President Bio and his government insist on not only denying former President Koroma these rights and in fact seeking to humiliate him on a regular basis is beyond the comprehension of all decent people. How does President Bio wish to be treated when he leaves office ? Like a common felon ? President Bio must beware. Power does not last forever. As a matter of fact, with term limits, power today is short-lived glory and is fleeting. The measure he is giving today will be the same measure he will receive when he leaves office.
President Bio and the SLPP  have done everything to make President Koroma's life intolerable since he left power. His retirement benefits and pension were withheld; his security was withdrawn and it is certain that he does not even have an insurance.
A man who served his nation so diligently , devotedly , so faithfully and so efficiently to the extent that when it comes to infrastructural development of the country, he is the best president Sierra Leone has ever had ?
As many Sierra Leoneans both in the social and traditional media have complained, this is a shame , President Bio.
You ought to know better.