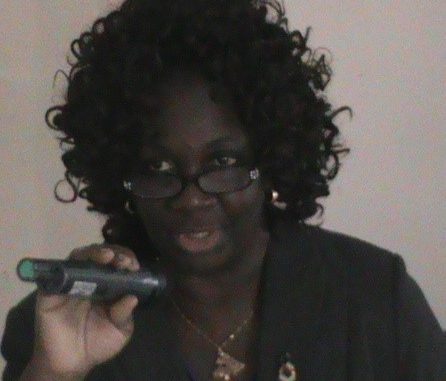 Kadrie Koroma
Freetown, Dec. 7, 015 (MOHS) – As the World Health Organization (WHO) declares Sierra Leone free of Ebola, the Fourah Bay Community Foundation on Sunday December 6, 2015 held a Thanksgiving Service for the end of Ebola at the Jamiul Baitullah Mosque, Kennedy Street in Freetown.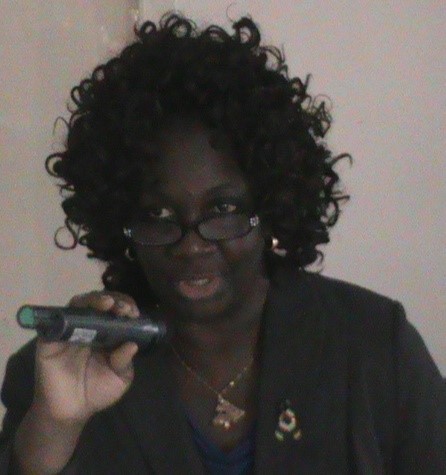 In her statement, the Deputy Minister of Health and Sanitation II, Madam Madina Rahman expressed thanks to the entire Fourah Bay Community for their role played in ensuring that the Ebola is ended in the country.
She said they in the Fourah Bay Community played a great role to ensure that they observed the basic sanitation and hygiene practices in the fight, although the Ebola scare them but did not enter the community. She called on all in the community to continue the awareness and safe practices to ensure that Ebola and other infectious diseases are pushed away.
Madam Rahman congratulates the community for the unity shown in the fight against the Ebola outbreak in the country and admonished them not to be complacent as more has to be done with regards maintaining awareness raising activities, and not to forget the lessons learnt from the Ebola.
Giving on overview of the Foundation, Abiodun Dallar Tucker said when the Ebola outbreak struck the country, the Fourah Bay Community Foundation was the first to suspend all public and social activities in the community.
He informed his audience that as part of their support in the fight, embarked on massive awareness raising and sensitization campaign in the entire Fouray Bay Community that saw the disease not to spread.
Mr. Tucker said the Foundation during the Ebola outbreak raise contribution to the tune of Le.20,000,000 which was presented to the President, Dr. Ernest Bai Koroma as their support in the fight to eradicate the disease.
He said the President appreciated the donation of the Fourah Bay Community Foundation saying they were the first to support the fight and thanked the entire community for their support in the fight to eliminate the deadly Ebola virus disease in the country.
Abiodun Dallar Tucker said as the medical people urged people to obey the rules and regulations of the Ebola disease, commended the community for the measures put in place to ensure that the Ebola disease did not ravage their community.
He said the civil war and recent Ebola disease is not the knowledge of the people of Sierra Leone to stop it, but for the mercy of God, we were able to see the end of the war and outbreak over and pray for God's intervention to push these problems from us.
The programme was witnessed by religious leaders and Immams from various mosques in the Western Area offering prayers, reading of the Holy Quran, reading of the Khatimil Quran with Dua and Fidow from the various Jamaats.
Distribution of certificates of recognition for dedication of services to the community formed high point of the ceremony.
KK/MOHS/SLENA