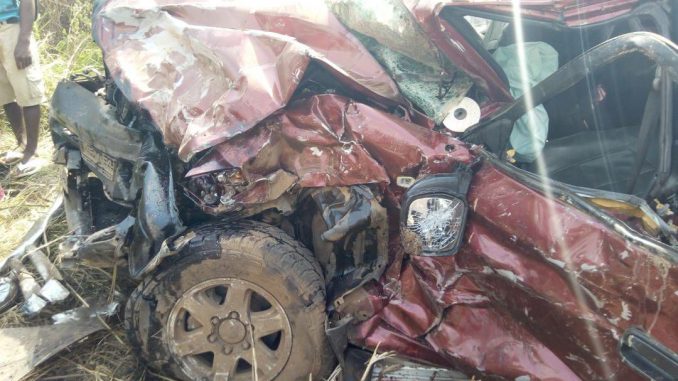 The Former opposition Sierra Leone People's Party ( SLPP) Parliamentary representative of Bo, Hon. Frank Kposowa , died today in a ghastly road accident at Camp Charlie, near Mile 91 on the Freetown'/Bo motor road .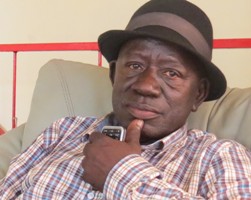 FRANK KPOSOWA
Mr. Kposowa was a college mate of the publisher of COCORIOKO and both men worked for THE TABLET  newspaper in Freetown in the late 1970s to early 1980s. He went on to become President of the Sierra Leone Association of Journalists ( SLAJ).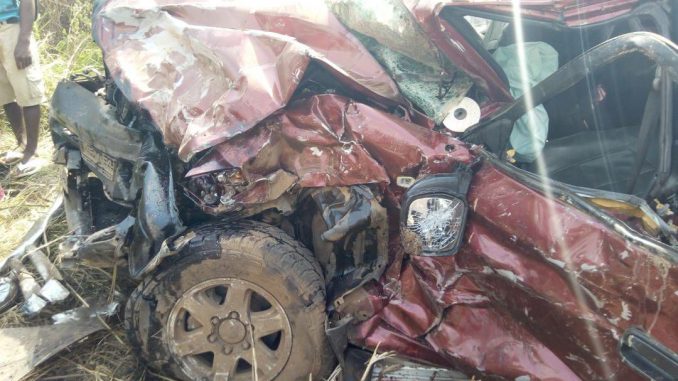 THE CRUSHED VEHICLE
According to reports received, Mr. Kposowa ,  who was traveling to Bo, was killed when a government bus speeding from Pujehun lost control and crashed into his vehicle. His driver survived but is in a critical condition.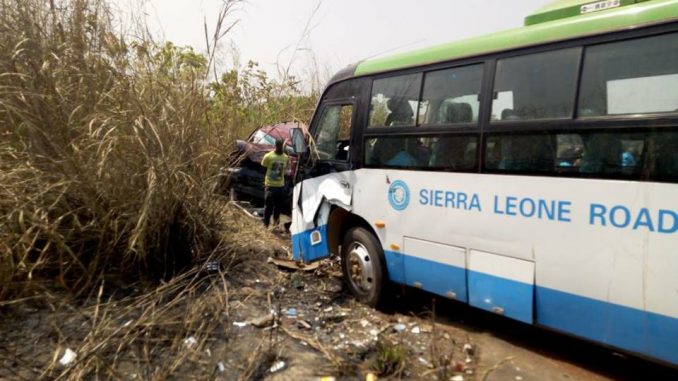 We will bring you more details.