SLPP crime suspect. Elections fraud suspect arrested and detained at Lumley police station*
SLPP Captured live*!!! Admire Bio niece of Maada Bio (& owner of La Point Cafe/printing in Lumley), the cafe manager & 4 others have been arrested at lumley printing fake election materials . Dozens of security officers involved in the operation!
Thanks Dizzy : of the sport night club who raised the alarm. The Rising Sun team in Lumley were swift enough in aiding the Police.
Meanwhile, report from Morry Town states that another SLPP operati
ve on espionage mission at the residence of Hon. (elect) Lawyer Osman Timbo is presently regretting his action! 
*Admire BIo niece of Maada Bio has just been arrested at Lumley,  printing fake ballot papers. Over 100 security officers involved in the operation
It was almost midnight here in Freetown when the Minister of Political and Public Affairs, *Nanette Thomas* woke me up to witness the PAOPA elections fraud suspect who was arrested by a police man at *Radison Blue hotel* tonight, just in the eve of the run-off elections. It was indeed a swift move by the APC watchdogs to storm the Lomley police station where the suspect was detained for a frantic investigation. Nanette Thomas was interviewed about the issue since the media believe is her duty to focus on any public and political activities. Detail of this matter will be reported later. Stay tune.
**Pa Sanpha
The Texas Chief*
The LUC at Lumley Police Station has just confirmed it and he is in possession of the materials with one person  in custody.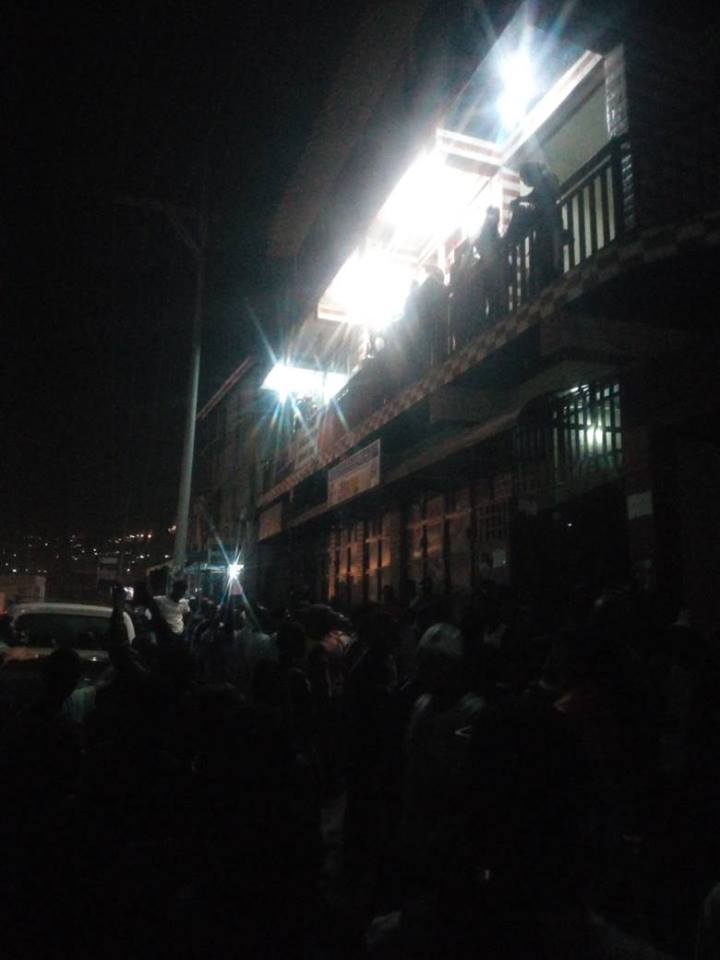 SCENE OF THE ARREST
HOT BREAKING NEWS 
Admire Bio's conspiracy to fraud the elections might just get worst. The Lumley police station is full with all SLPP top dogs.
 Evidences caught in the crime scene include, RRF FORMS for Portloko, Ballot Papers already voted in favor of  Maada Bio ;  flash drives, which include  scan accreditation forms .  Also what is most alarming is the National Elections Commission software that is currently used.
The matter is in the hands of the police but they are harassing the Lumley police station trying to get access now.  This is very urgent and this might just be the source of the end of SLPP plans to mess our Nation up.