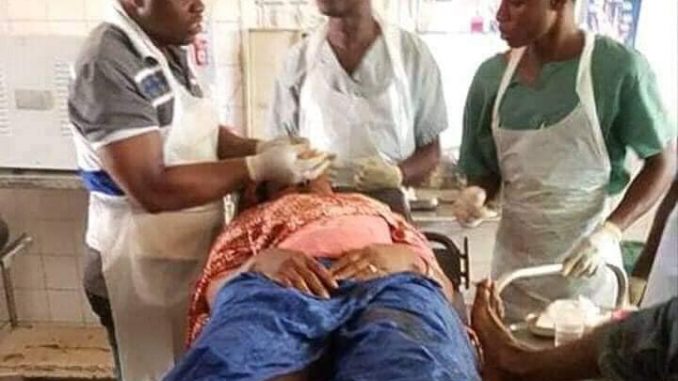 The Sierra Leone Police today attacked the headquarters of the opposition All People's Congress ( APC ) and injured about six party members who had to be rushed to the Connaught Hospital for treatment for gunshot wounds.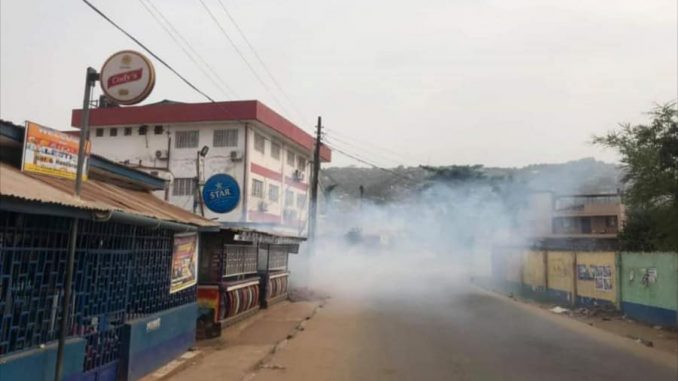 The Police raided the APC HQ which was parked with supporters who were assembling there while another crowd of supporters were demonstrating in the city and the Criminal Investigations Department ( CID ) against the arrest and detention of former Defence Minister, Parlor Conteh.
The Police fired teargas into the building and thick plumes of smoke immediately encircled the building . Many people outside the building  and surrounding streets fled for their lives.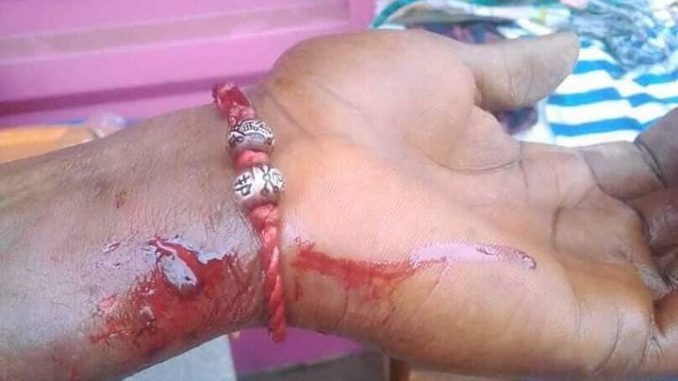 The Police also opened fire, resulting in the gunshot wounds. It is not clear whether the Police actually fired directly at the people or in the air  just to disperse them. According to COCORIOKO  reporters, one of the injured was Abu Daramy, a popular APC  fanatic. Earlier , Police and supporters , who were peacefully demonstrating, clashed outside the building as shown by videos produced by one APC  member on his phone.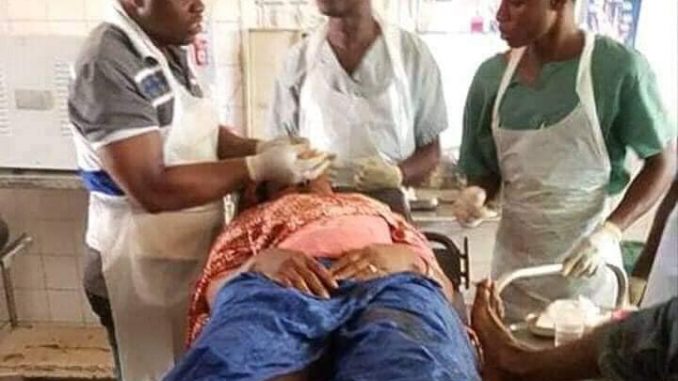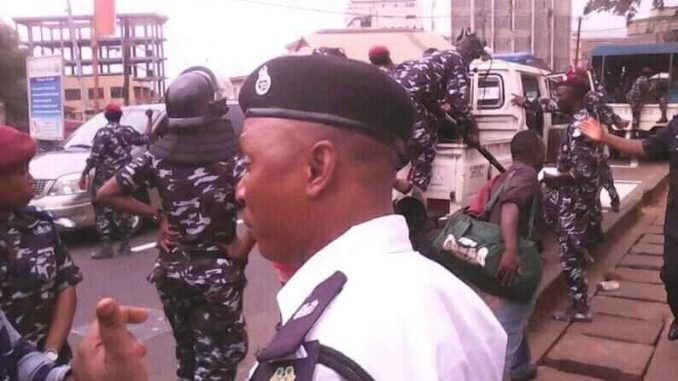 A number of APC  supporters, including former Deputy Minister of Health and Sanitation, Zulai Cooper were arrested and are now detained at the CID.
Many APC  supporters have taken to the social media to condemn what some of them are describing as a continuation of the human rights abuses of the Sierra Leone People's Party ( SLPP ) Government, headed by President Maada Bio.
Meanwhile, Mr. Palor Conteh was granted a stiff bail– 1 billion leones , with two sureties . The Anti-Corruption Commission ( ACC )  is accusing him and his then Director General, Sanah Marrah , of engaging in illegal procurement procedures at the Ministry of Defence.