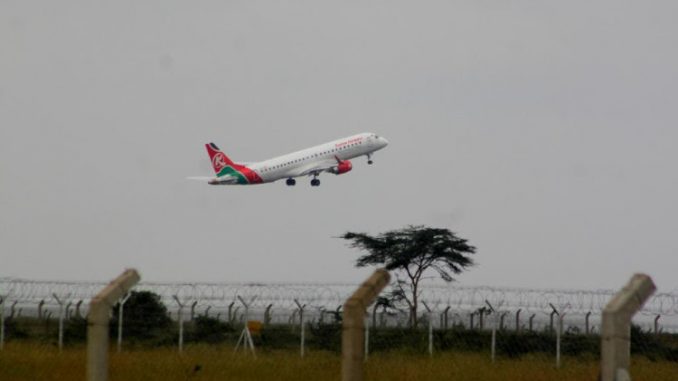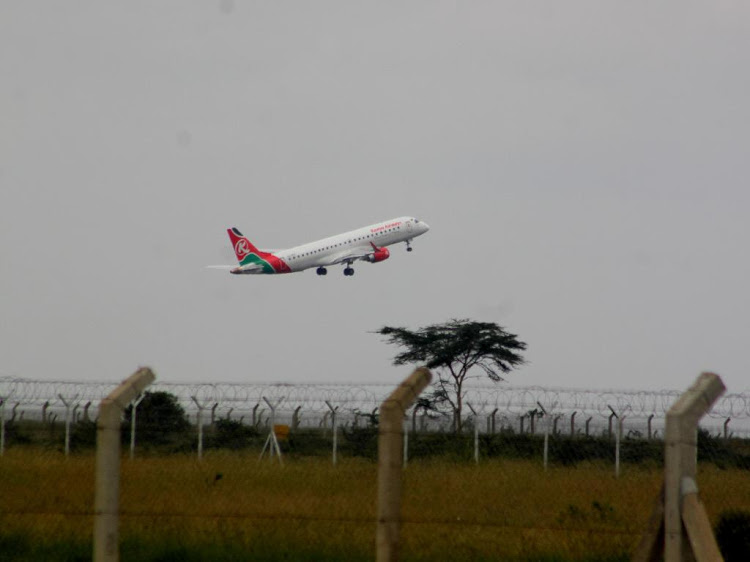 Quarantined KQ Passenger Writes from Port Loko!
My Version of the "Suspected Case from the Kenya Airways flight"
I came in today 18th March 2020 with Kenya Airways. Yes, the infamous KQ. The KQ that allegedly came to Sierra Leone with a suspected case of covid-19. Here's my version of the story. You deserve to know. We boarded this flight in Nairobi with a Japanese family. Husband, wife and two girls. The husband had a cough. I am not a Dr to tell if it was dry cough or moist cough. But he was coughing from time to time. He had his face mask on right through the flight and if he wasn't sleeping, he was having a really good time chatting with his wife and kids. Other than the intermittent coughing by the husband, all four of them looked fine.
Naturally, because of scares around the Corona Virus pandemic, passengers sitting around this family became a bit uneasy. Why? Because studies have shown that dry cough is one of the symptoms of Covid-19. Studies have also stated high fever, sore throat, muscle ache and respiratory problems as key symptoms. Other than the coughing, this guy did not exhibit any of the other symptoms above. However, when we got to Accra, KQ informed the crew on ground about the situation and asked that medical personnel are brought onboard to check this guy out. Two staff came onboard with a thermometer to check his temperature. I believe it was normal. They went out and came back a 2nd time to ask for their boarding passes. After going through the boarding passes, we were given the go ahead to take off.
We flew to Monrovia and then to Freetown. He still kept coughing but at not so regular intervals. Everyone remained calm.
We landed at our beloved Lungi Airport, turned on our phones and boom it is all over social media that "the KQ flight has suspected cases- atleast one of an Asian family of four onboard is symptomatic of Covid-19"
How? When did they do the test? Who declared him symptomatic? Is it because he is Asian? If it was a black man would it have been catapulted out of control like this? What if this man just had a common cold? Can you imagine the stigma for him and his entire family?
I know what stigma is because I vividly remember what we went through during the Ebola epidemic. I remember how it felt when we were treated like outcasts just because we said we were from "Sierra Leone". I remember
Now social media has been tremendously beneficial to all of us. But this same social has the propensity to cause unnecessary panic and chaos. With what I witnessed today, if we are not careful it is the knee jerk reaction from social media panic that would cause us to lose this fight.
Now to how we were shipped to quarantine. We got off the plane and we were stopped on our tracks. The officials took our passports, checked our temperature and gave us the news of 14 days quarantine. Everyone got agitated. That reaction was normal. We all left our different locations with a clear understanding of the Government's release that "passengers coming from countries who have recorded less than 50 cases would be allowed to go through immigration and observe self quarantine"
So you can only imagine how we felt to come home and hear this new development. Not to talk of how we were treated – shouted at like criminals. Someone asked to be excused to use the bathroom and one of the officials said he should pee on himself. He said what if he needed to poo? Another official said they will give him a plastic bag to poo right where he's standing but he's not going anywhere. I stood there appalled. When did it get to this? What happened to basic human empathy? What is our crime? That we innocently boarded a flight to come home?
I respect the law and I have no intentions of flouting it. I am ready to be quarantined for the safety of all nationals. Infact this write up is done in the confines of my very filthy quarantine room.
But is this the preparedness we are talking about? Using social media to cause panic and forcing officials to act so inhumanely to nationals? Bringing people to filthy guesthouses for quarantine with no medical personnel on ground, no proper arrangement, complete disorder?
We are joking!
Worse case scenario! Assuming one or a few of us have actually picked up the virus. How does dumping us in a shit hole curb the problem? No tests done.
At this point, let us just pray for God's mercy. Because Lord knows we are not ready.