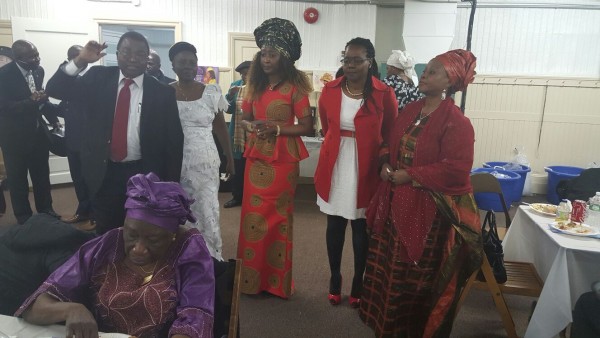 It was with keen sorrow and disappointment the APC USA Branch received the news that Madam Rugiatu Marah has died. On behalf of the APC government and the APC USA Branch, the APC Women's wing would like to convey our deepest sympathy to the entire Marah's family home and abroad.
The news came as a complete shock to us in the diaspora , because we were not aware of Madam Marah medical attention in the United States, nevertheless, we knew about her dedication, devotion, hard working relationship for the APC and above all her Country Sierra Leone. She was a great rising star and a symbol of hope, freedom and democracy of our time. We will always recall her for all her positive contributions and the lives she help change in Sierra Leone .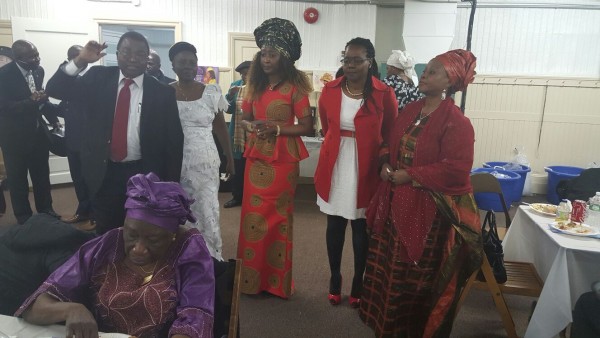 The APC USA Women's Wing Leader, Mariama Lowe-Bangura, together with the Deputy Women's Leader Madam Isatu Lloyd, the Philadelphia Chapter women's leader, Madam Maimounatu Conteh, the President of the Philadelphia Chapter Mr. Kebbie Turay and other members of the APC USA branch paid their final respect to the late Madam Rugiatu Marah on February 13th 2016 . Madam Marah was the Vice President of the APC Women's Congress in Freetown .
The funeral service was held in Philadelphia on February 13th, 2016 , even though the presence of the late Madam Rugiatu Marah in the USA was not made known to the APC USA Branch while she was seeking medical attention , yet nevertheless, upon her death , we coordinate to attend her funeral as soon as the message was conveyed to us.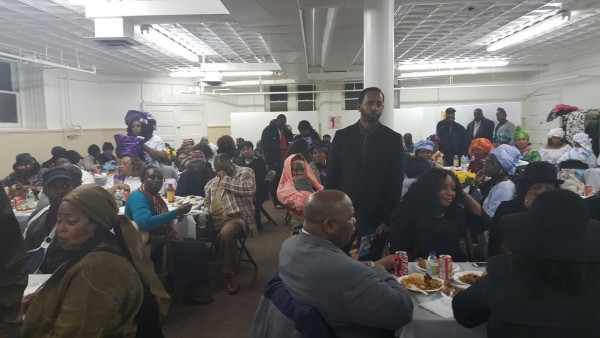 The APC USA women's wing rallied themselves to put forward the sum of five hundred dollars within a short period of time to help support the family for the funeral arrangements.
The introduction on behalf of the APC USA Branch was done by Madam Mariama Lowe-Bangura, accompanied by Madam Isatu Lloyd and Madam Maimounatu Conteh respectively. Dr. Sam Kargbo uncle of the deceased , received the money on behalf of the Marah's family, Dr. Sam Kargbo further express his sincere appreciation and kindness from the bottom of his heart , and further thanked the APC Party in Sierra Leone for their swift response and coordination with the APC branch in the United States for their persistent effort and support to their family within the short period of time of the announcement of Madam Marah death , he expressed his heartfelt appreciation and deep concern we have shown as Comrades during the difficult time of their loss. He expresses that our people have lost a Mother, a Sister, a friend and above all a true patriot of our country. Although we recognized this day would come, and nothing can reduce the sense and pain of our profound loss he added. We implore that our Comrade continues to RIP ….Sleep well, till we meet again.
In the struggles of APC there's always victory .