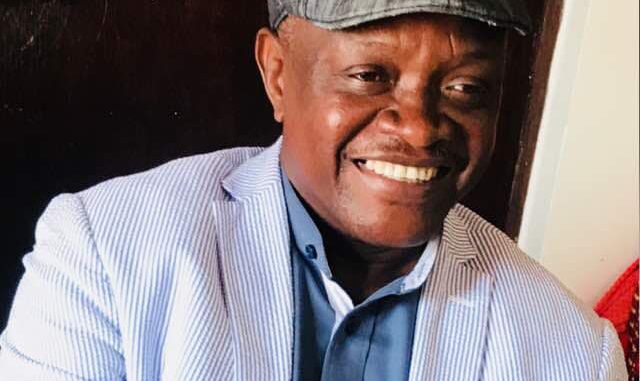 By Karamoh Kabba
kkaramoh@gmail.com
The World International Security and Police Index (WISPI) report ranked Sierra Leone Police (SLP) amongst five (5) worst security forces in the world out of 127 countries surveyed in 2016. If we go by this ranking, it will mean that President Maada Bio of Sierra Leone inherited a very bad police force in 2018. But for an experienced coupist, who had overthrown two governments and ruled by decree, the bad state of the police came just handy.
Despite the bad performance on the WISPI report because of its unprofessional and corrupt attributes, excessive force against innocent citizens alongside the Republic of Sierra Leone Armed Forces (RSLAF) to support an autocratic and a repressive government under Maada Bio has not helped with tempering down the prevailing "heightened political tensions" in the country.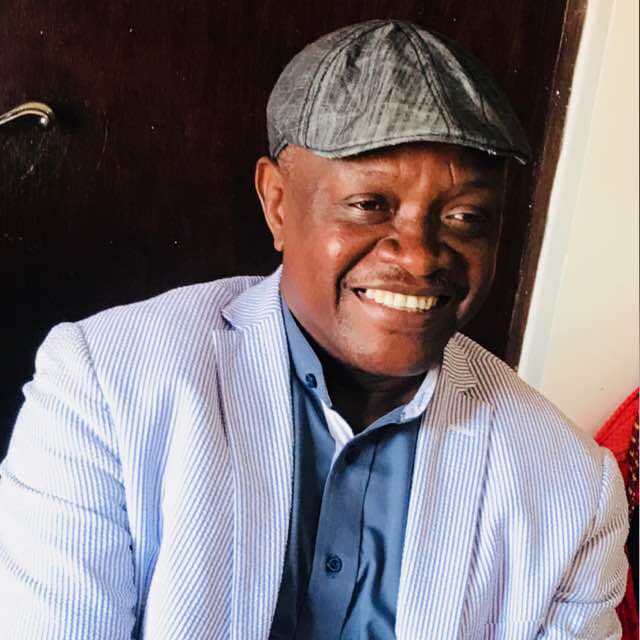 In response, the diplomatic community warned of "heightened political tensions" and admonished political actors to engage in "meaningful dialogue" sometime mid-2019. But both the warning and the admonishment would fall on deaf ears.
Meanwhile, Maada Bio's government remains exceedingly intransigent to concerns raised by opposition parties and public disapproval of the SLP and the RSLAF mainly because the security forces are needed to crackdown on civil liberties to protect a government that is afraid of the voices of its people.
On 31st March, 2020, Maada Bio declared a state of emergency for twelve months and asked members of parliament (MPs) for ratification to tackle Covid-19 even before the first case of the disease was reported in the country. This allows for him to call in the army at will without formally invoking the Military Aid to Civil-Power (MAC-P) as required by law.
And now, the main opposition All Peoples Congress (APC) party MPs, for their bi-partisan cooperation to pass that emergency bill, are in dismay that the constitutional instrument they accorded the president has become a tool for repression.
The Truth and Reconciliation Commission (TRC) report had named Maada Bio one of the main actors of the decade-long bloody civil war, in this small West African nation, that claimed the lives of over fifty thousand people, maimed and internally displaced many more as well as the hundred thousands more it caused to flee to various countries in the world.
The citizens, however, failed to take into consideration Maada Bio's blemished past before they voted for him in 2018 presidential election. But the MPs ought to have known better not to trust him with a carte blanche constitutional instrument.
Because, this president had confessed the atrocities committed under their junta leadership during the Civil War for the TRC: "When I went there at night, he", referring to Saj Musa, a member of the junta, "had actually tortured them very seriously – their ears were cut off and they were practically dead".
Those who were "practically dead", according to Maada Bio, were prisoners in junta custody who had been accused of treason. And they would be summarily executed.
The TRC report summarized that confessionary statement by Maada Bio in the same volume that "Maada Bio's account is an attempt to shift responsibility for a gross failure of leadership by their government to the shoulders of one person."
This was on the backdrop that Maada Bio had blamed "Saj Musa's ambitions for power" for those egregious crimes against humanity committed by the junta in that nation's darkest history and the TRC's conclusion that "The execution of the alleged coup plotters did not advance SAJ Musa's lust for power in any way".
The warning signs were written on the wall; a video footage made the rounds on social media, in the runup to the 2018 presidential election campaign in a meeting in London, showing Maada Bio instructing his supporters that "I am the leader, I should be calm but you should not be calm all the time". In another campaign rhetoric, he avowed that he would take the country back into war if he got anything other than winning the election.
Yet still, the people could not foretell the reemergence of that ominous autocratic and repressive penchant in Maada Bio. Even when he campaigned on 'Paopa', a doctrine of substantial performance platform he boldly stood upon to edge the All Peoples Congress (APC) out of power in 2018.
That was then.
But now, 'Monkey nor ba lef ee black hand' is a Krio maxim, a lingual franca of Sierra Leone, which literarily means; a monkey doesn't leave its black hand behind. But when stacked up against English for its metaphorical understanding, it will mean that; a bad habit cannot be easily abandoned.
Indeed, since Maada Bio took the mantle of power, the security forces stand accused of using brutality against innocent citizens as a vehicle of choice in support of government to drive home draconian policies without regard to constitutionality, the rule of law and human rights principles in Maada Bio's Sierra Leone.
To the citizens' consternation, government is looking the other way, giving rise to highly tribalized forces to operate on 'pay-yourself' basis, as the institutions continue to give support to the government to implement 'paopa' (by all means necessary), some of the crudest and most undemocratic policies in the world while enmeshed in corruption. This is how the enforcement of Covid-19 regulations becomes about extra earning for the police more than for protecting the citizenry against the disease.
For every infraction of Covid-19 regulation, the Police is the enforcer, the interpreter and the judge – the case is settled on the spot where the crime is committed and the mulct goes into their pockets. To give credit where it is due, even the brilliant inter-district restriction government Covid-19 policy was gravely undermined by the Police. They sold illegal passes and allowed those with money to bribe their way through checkpoints, thereby helping to spread the disease amongst innocent regional populations who had no business being afflicted by an urban disease.
At least, some ten officers from the OSD para-military division of the Police force with known northwestern background, the stronghold of the APC, and/or suspected to be sympathizers of the APC, disclosed that, like hundreds more of their colleagues, they have been reshuffled to the regular police where they bear no weapons.
Senior and experienced officers, all of northwestern background or suspected APC sympathizers, have recently been relieved of their duty in both OSD and regular police divisions. This is meant to achieve the trigger-happy nature of the forces in readiness under Maada Bio as Commander-in-Chief of the Armed Forces of Sierra Leone as were demonstrated in the prison and Makeni massacres.
Such illegal and arbitrary sacking cuts across all sectors of the economy in the country. Even private companies have been arm-twisted to reshuffle their management cadres to conform to the tribalizing and publicizing of the economy.
The Anti-Corruption Commissioner, whose job has a security of tenure under the laws of Sierra Leone, was kicked out of office and his benefit withheld for months. Statistics Sierra Leone and the Sierra Leone Maritime Administration dismissed 275 and 77 Sierra Leoneans respectively.
These illegal sackings of Sierra Leoneans did not spare even messengers who may have never been to the State House, let alone have any connection to the State House of the past APC administration under former President Koroma.
Today, both the Human Resource Management Office and Public Service Commission, the two institutions established by law for hiring civil and public servants are for the past two years not functional. Every employment letter of government senior cadre in Sierra Leone has come from the office of the President.
Post-elections and bye-elections violence, Police and RSLAF highhandedness and judiciary injustice against opposition parties and the citizens at large as well as abrupt mass sackings of seasoned and tenured administrators are immensely contributing in endangering national development and causing "threat to democracy" in Sierra Leone.
In fact, some analysts believe that, for the leaders of Sierra Leone, in terms of economic benefit to a nation that could hardly pay salaries and benefits to the forces they heavily depend on to rule a nation in disagreement with itself, Covid-19 and its attendant bailouts are more or less a blessing than a curse.
And indeed, the leaders are busy shamelessly pappy-showing budgetary supports, grants and more loans they are attracting from the Bretton Woods institutions and other development partners as well as bragging about strong global watchdogs' approvals.
Ignoring the fact that part of the World Bank (WB), the International Monetary Fund (IMF) and other development partners aims are "to promote international economic cooperation", the SLPP government's propaganda machine is hard at work, propagating false impression that the budgetary supports, loans and grants from these institutions and partners mean endorsement of adherence to democracy, good governance and respect for human rights albeit the autocratic and repressive governance system they run compounded by untold crimes and acts of human rights abuses against their people.
It all started with post-elections violence that is proven to have no end in sight: The nation would quickly erupt into widespread politically motivated lynching, vendetta and other forms of vigilante actions between APC and SLPP supporters no sooner Maada Bio was announced winner of the presidential election.
To make matters worse, law enforcement institutions, agencies and the judiciary geared into highhandedness and inclination to a particular side in wimpish efforts to curry favors from the new government, which is further giving rise to untold sufferings, killings, injuries, arbitrary arrests, prolonged detentions and imprisonment of innocent civilians and opposition politicians.
In a little over two years since Maada Bio took over the mantle of governance, the Police, the Army and SLPP thugs have inflicted on the people of Sierra Leone some of the most egregious crimes against humanity since that bloody wartime junta in the 90s he, Maada Bio, and others administered.
Satta Lamin, an APC supporter was ganged raped by ten young men in her village in Kailahun District. An APC man was lynched in Bondapi in Pujehun District. Another was killed by police in Mile-91. At least up to four executive members of the APC were murdered in cold blood in the northwest region. Some were repeatedly manhandled and detained in shoddy jails, where some later came from, only to die from psychological injuries and shame.
Hundreds of northern settlers from many generations in Kono were banished from that district to a no-man's piece of land, on the border between Kono and Tonkolili Districts. Many more were unlawfully detained in Koidu New Sembehun City in Kono for close to a year. Countless numbers of such incidences have been reported across the country.
On 28th May, 2018, Ibrahim Kamara, the APC secretary in constituency 132 in the Western Region wrote a letter of complaint addressed to Amb. Dr. Alhaji Osman Foday Yansaneh, National Secretary General of the APC on the "brutal killing of his Zonal Chairman, Abu Bakarr Kamara". An excerpt of the letter reads; "Abu Bakarr Kamara was attacked by 7 SLPP supporters on Sunday 26th May, 2018 at around 3pm at Sheriff Drive, Malama."
Receiving several of such letters of complaint nationwide from APC leaders and supporters became unbearable. The APC leadership initiated a meeting with President Maada Bio with the aim of putting an end to the sufferings and the "unabated spate of violence" against their supporters. A cross-party committee was formed that undertook a "nationwide community engagement to promote post-election peace and reconciliation".
On 6th April, 2018, an excerpt of an APC "statement on the spates of violence and increasing insecurity of its people" reads; "During the period preceding the Presidential Runoff elections on March 31st, 2018, an increasingly emboldened and aggressive SLPP support base expanded their operations to the Western Area, Port Loko and Pujehun."
Those operations by "aggressive SLPP support base" in reference in that APC statement, were state-sponsored SLPP thugs, "emboldened" by Police and RSLAF backing, who committed violent crimes against APC supporters, the cross-party committee found out.
The Committee's report was shelved and the Director of the Office of the National Security (ONS) was sacked because he guided the committee to live by the mantra, "The side we take determines the decisions we make". Indeed, the report was damning for Maada Bio's new government and he could not stomach it.
The APC, a party that had won majority of the parliamentary seats and local councils, would mysteriously lose the presidential election to Maada Bio's SLPP in 2018 "due to a regime change agenda by the international community". As an experienced military ruler, Maada Bio must ensure an SLPP Speaker of Parliament 'paopa' to stamp a grip on power giving the circumstance he won. The police were sent in to beat-up and kick out of the Well of Parliament all 68 APC MPs to make way for a lopsided Parliament of SLPP MPs who elected the Speaker.
To attain a majority in Parliament, the judiciary disenfranchised voters in 10 constituencies by annulling the elections of their duly elected MPs, their elections were cancelled by the High Court of Sierra Leone and were kicked out of Parliament and replaced by non-elected SLPP persons who had lost elections to them.
In an issued press release on 12th June, 2019, the APC party wrote, "The general public would recall that on 31st May 2019, the High Court presided over by Justice Komba Kamanda (J) and Justice Mohamed Alhaji Momoh-Jah Stevens (J) gave judgement which effectively disenfranchised over 200,000 (two hundred thousand) electorates by removing ten (10) of our elected Members of Parliament."
Political violence marred almost all the bye-elections, including the one seat (Constituency 110) that the justices ruled for a rerun out of the 10 they kicked out of Parliament, conducted under the leadership of Maada Bio in Sierra Leone since 2018. The Police and the RSLAF aided SLPP thugs to openly desecrate voting materials and terrorize voters away from the polling stations before they stole the elections.
After two rounds of voting and cancellation in Constituency 110 in failed attempts to steal the elections by 'paopa', the seat remains unresolved and the people without a representation in Parliament for a prolonged period not provided for in the Constitution. Over one hundred APC supporters were rounded up during a campaign rally in that constituency by combined SLPP thugs and the Police. They were badly beaten, arrested and illegally detained. Twenty-five of them were charged to Court and still battling with the legal system for their freedom.
In Tonko-Limba ward bye-election, a 14-year old pupil was shot and killed by a military officer attached to the security of the national returning officer of the National Electoral Commission (NEC). A call for an inquest by the international community, Civil Society Organizations (CSOs) and opposition parties was ignored.
In that APC stronghold, despite an APC clear victory, the election was cancelled. In the rerun, like in almost all bye-elections, the votes were put aside, NEC senior officials retired into a vestibule of the Court Barry, locked themselves in and came out with an outrageous outcome in favor of Maada Bio's SLPP as the winner of that bye-election.
On 31st May, 2019, para-military officers attacked the APC office and fired hundreds of teargas and rubber bullets into offices, beat-up, arrested and detained over hundred party stalwarts and supporters. The APC offices around the country have been sacked like that severally. Neneh Bangura, a female student of Njala University in Bo District, Southern Region but hails from the North and a known APC supporter with two of her colleague male students were rounded up by the Police in the APC office in Bo City and spent months in the Female Correctional Centre and Pademba Road prison in Freetown in silence. Many more of such secret detentions of APC supporters are going on unreported.
Birch Momodu Conteh, an octogenarian top executive of the APC, who until his death was the National Administrative Chairman and member of the National Advisory Council (NAC) of the party, was manhandled and frog matched to the notorious criminal investigation division (CID) of the Police. He was never seen in public afterwards, and would later die from psychological and emotional stress compounded by shame. Sheriff Carew, a former MP was among the 10 members of parliament who had been unseated by the judiciary met a similar fate in a separate incident of police brutality.
Police picked up known APC stalwarts; former Mayor George Herbert, Mr. Abu Darammy and kept them in Pademba Road prison for over seven months on frivolous murder charges. A former minister of defense and former head of Ebola response in the past APC administration, Alfred Palo Conteh was invited at State House to help with the fight against Covid-19 only to be arrested and charged for treason.
A very powerful female journalist cum politician and who had served as a very senior minister in the past APC administration, Dr. Sylvia Blyden was picked up, molested and abused before spending close to a month in Pademba Road prison for expressing her right of expression. Mr. Koita, a former military staff sergeant was nabbed and sent to Pademba Road prison for months for similar reasons.
By its own admission, the government accounted for thirty-one dead in a "so-called" prison break massacre. In Makeni protestation, government admitted that eleven protesters were gun down in that massacre. Experts and concern Sierra Leoneans do not trust the government's numbers. CSOs and other groups are afraid that they will never be able to know the extent of those massacred without international interventions. So far, the people are denied the right to bury their dead to bring, at least, closures to their bereavements.
Sometimes, as if the battering and imprisonment of opposition politicians is not enough for Maada Bio, he threatened them with another civil war greater than the one before. Most notable and outrageous amongst such utterances was when he called members of the APC "terrorists" after efforts by the security forces to quell down that 'so-called' prison break went terribly wrong.
To this end, the Secretary General of the APC party, in a press release issued on 23rd July, 2020, in response to that recent Police and RSLAF massacre in Makeni over the removal of a standby generator wrote, "We wish to draw the attention of all civilize communities of the world to the incessant incidents of gross human rights abuses that are being perpetrated by the Government of Sierra Leone, which may be tantamount to 'crimes against humanity', and to the unabated violation of the 1991 Constitution".
The press release, it seems is not only sending a chilling reminder on the minds of the citizenry of that gruesome Civil War and its attendant crimes against humanity committed by the same actors in the nation's recent past, but also serving as a warning against what may come in terms of justice for crimes against humanity.
Now, rumor is whiffing about that Maada Bio's administration is keeping the outcome of that notorious and infamous Commissions of Inquiry (COI) whitepaper as the last stratagem and trump card to trump whoever will become the APC flagbearer in 2023 presidential elections.
About the Author:
Karamoh Kabba
**********************
Former Minister of State-East, Former Deputy Minister of Political and Public Affairs, Former Director of Political and Public Affairs and Former National Coordinator of Open Government Initiative of the Government of Sierra Leone.
Publications: 'Fire from Timbuktu' 'Morquee', 'Lion Mountain', 'A Mother's Saga'. Short Stories and Articles: Half a Pot Full, The Ring, Red Apple and many more.