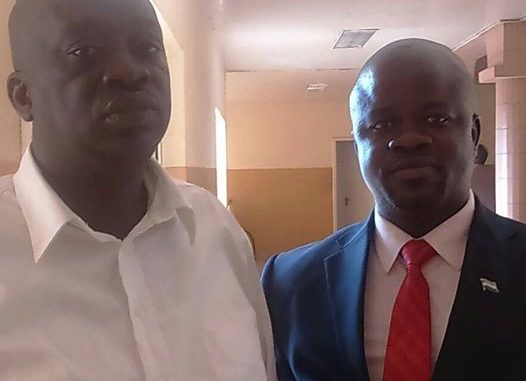 John Baimba Sesay
He personally was responsible for me being a journalist. It started in 2003-2004, when I had taken my West African Senior School Certificate Examination (WASSCE).
I had visited him, like a real stranger, to guide me, at the time, wanting to gain entrance into the university. His advice to me was to enroll for the Mass Communication program with a promise of having me at Independent Observer as a reporter. That was how my journey in journalism started.
I was to also later meet then Opposition Leader, Hon. Ernest Bai Koroma through Sorie Sudan Sesay. Both men were friends. As a matter of fact, the then Opposition Leader was a friend of the media. The rest remains history till date especially on how his(Sudan) interventions helped shape my career path, being that poor village boy exploring the city of Freetown at the time.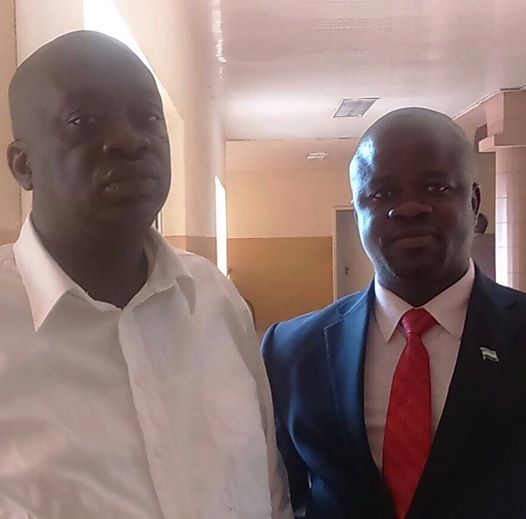 Sudan helped shape the professional side of several people in the media landscape of Sierra Leone. He was more than an editor; many he mentored, and for some, he watched over like the true Shepard, watching over his herd. I was among the 'herd' he kept watching over till his demise.
Days to his final departure on the 17th June,2018, he had called me on phone, to discuss a range of issues- official and private. This was like a routine between the two of us.
But during the said call, one thing I did before we could end our discussion was to thank him profoundly for having helped shape my career path, and for particularly serving as one of my shields especially during the last three years of my diplomatic career. This was more so in 2015 when i was, at a given period, going through some challenges.
We both agreed on one thing during our discussion, that as Press Attachés, we came to our different diplomatic stations and served conscientiously and it was great, that in my words, "we dae return wit we life them" but for the fact that we lost a colleague in Russia. "Indeed Baimba, we done serve wi country," he responded calmly. Well, that life goes no more back home and who knows who or what next? God works in a different way!
Life, we all know, is lived only once. Sudan lived that life well, served humanity and gave his best service to the country. He personally touched my life. He was not just a mentor, but like a real biological brother.
He was in this world not merely to make a living, as Woodrow Wilson once said. He was, I suppose, "here to enable the world to live more amply, with greater vision, and with a finer spirit of hope and achievement…" He died, ever remaining hopeful for a better tomorrow, having contributed to the brighter side of some of us, today!
He was a fine writer, with patience being part of his character. He successfully enriched our country through his journalistic wit. He excelled through his pen, a mighty weapon he used with distinction. He indeed excellently executed his media diplomacy, later becoming Minister Plenipotentiary.
Sudan was a fine gentleman who dutifully served his country till death, much as he was, like all of us Diplomats, waiting his return home, but not as cargo. Alas! God works in a mysterious way!
This world is not ours. Passersby we all are and will remain till called to meet the maker one day. And whatever becomes of those official issues we discussed prior to your demise, I say, behold Sudan, Rest in Peace and let God watch over us, including your beautiful family.
I have come to learn , and as always, that irrespective of what we seek the world herein, they serve us briefly. Our hopes are built not on the worldly gains but on Him, our maker, alone. As you go, you are truly satisfied that you served humanity, served your country and left an indelible mark. Your maker, I am sure, has got you a better place in heaven.
I remain yours truly!
Adieu!