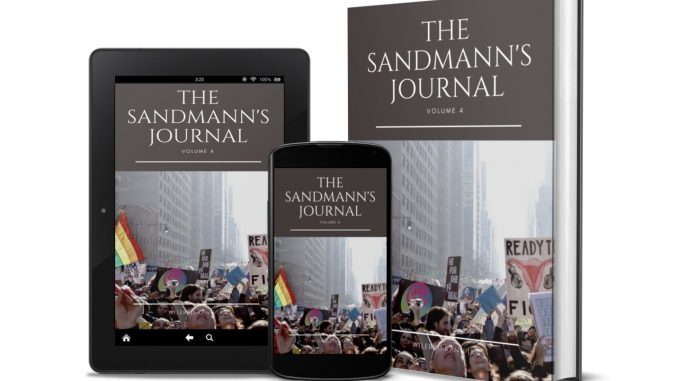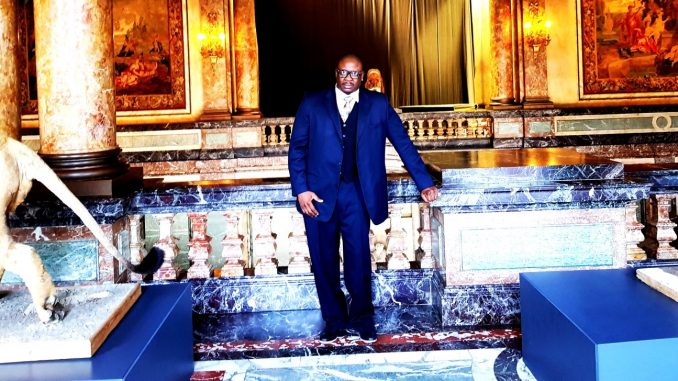 Egmont Palace, Brussels, Kingdom of Belgium
Grammy-nominated and international recording Hip Hop artist, Mr. Wilfred "Freddy Will" Kanu Jr., has published his seventh and eighth books entitled, "The Sandmann's Journal Vol. 4" and "The Sandmann's Journal Vol. 5." In a partnership between Freddy Will Publishing, and E-Launch Media LLC, the prolific author announced the independent publication of his seven-book series, "The Sandmann's Journal" in 2016. COCORIOKO Newspaper and IRep Salone website have covered Wilfred Kanu Jr.'s writing career since the beginning. The prolific musician had said in 2018 that his goal was to publish three books in the same year.
In the last ten years Wilfred "Freddy Will" Kanu Jr. had accompanied the likes of Sierra Leone music pioneers, Neneh Cherry, and Jimmy B when he signed a "National Distribution and Marketing Deal" with Soul Kiss Entertainment, an independent record label that was distributed by Universal Music and dep in Toronto, Canada. Almost immediately after releasing his debut album, he attracted the attention of Canadian publishers Ken Cowle and Charles Ross of Soul Asylum Poetry and Publishing Inc., also in Ontario, Canada. A year later, Mr. Kanu (Jr.) became Sierra Leone's first Grammy nominee and a published author. Ten years later he has written eight books and released several studio albums and collaborated with the likes of Carvin Winans, Liberty Silver, Eddie Bullen, and Kao Denero.
Freddy Will earned the distinction as Sierra Leone's first musician who has received a Grammy nomination after colluding on a philanthropic project featuring Russell Simmons, Moby, Sara Hickman, Jessica Harper, Amy Otey, Steve Pullara, his Cool Beans Band and many more. In honor of this revolutionary success, he was then honored with four Limited Edition Postage Stamps of Sierra Leone by The Inter-Governmental Philatelic Consultants, the largest philatelic company in the world. The newly Grammy-nominee and inductee in the philatelic community went on to pen three books with Soul Asylum Poetry and Publishing. Each of those books (between 2009 and 2014) was released with an accompanying Hip Hop album.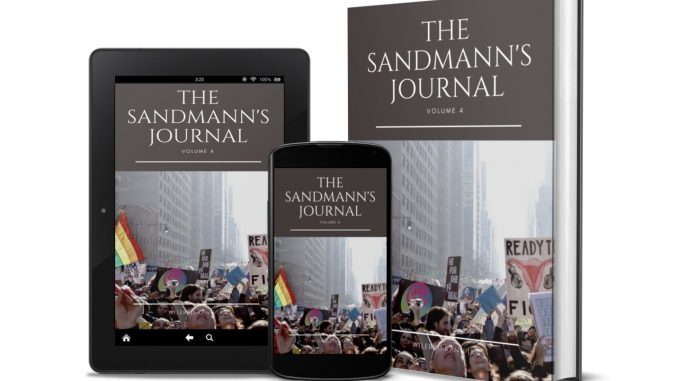 "The Sandmann's Journal Vol. 4"
Wilfred has told Irep Salone website that he enjoys working in theater, music and literary arts. He is the CEO of Freddy Will Industries, his independent imprint, and is always humbled to give back to his community through volunteering as he leaves his mark in the Literature of Sierra Leone. Freddy Will offers his mentorship, opportunities to write and publish books and some music industry amenities such as music production, multimedia, graphic designs, professionally drawn contracts, and other support. He has inspired his generation to strengthen the Sierra Leonean music community. He tours Europe regularly as he continues to write and perform his music while being a diplomat in Brussels, Belgium.
As we've stated earlier, the naturalized American-Canadian currently resides in Brussels as an EU diplomat for the West Indian Island of Grenada. In 2015 Wilfred "Freddy Will" Kanu Jr., announced his plan to embark on a historical, literary adventure. He introduced his new book series, "The Sandmann's Journal." He planned for the books series to be an inspiration for unpublished Sierra Leonean authors and publishers. Concerning this, in 2016, he was the first Sierra Leonean author to publish two books in one year. That year, as he relocated from Toronto, Canada to Brussels, Belgium, he published Volume 1 of "The Sandmann's Journal" in London, UK and Volume 2 in Brussels, Belgium.
In 2017, Freddy Will released the album "Views from the 7" which featured the Caribbean adapted singles, "Carnival Day" and "Life" both featuring Grenadian Calypso singer, Delee. He launched the album exclusively in Sierra Leone with the intention to inspire the people of Sierra Leone to do more carnivals and festivals. That same year, during his vacation in Freetown, his first visit in twenty-three years, he attended an Airadio interview where he spoke about the music, theater, and literary industries and his knowledge about carnivals and festivals in Toronto, Canada, and the Caribbean Islands.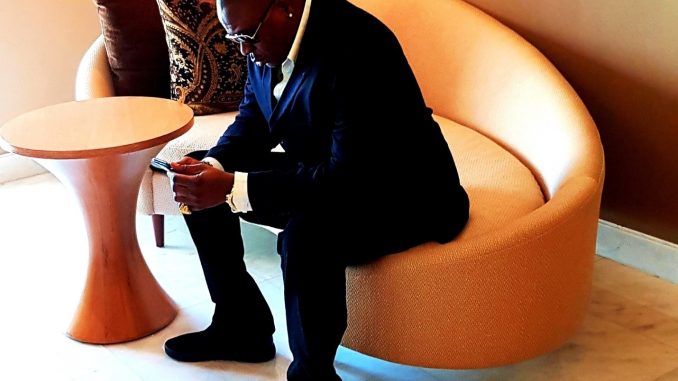 Baku, Azerbaijan
"I want to be among the people who put Sierra Leone's music and arts on the world stage." He told COCORIOKO. "I want to inspire unpublished authors and publisher to know that if I can do it, then they can do it too. That is why I'm writing these books and speaking about carnivals and festivals in Toronto and the Caribbean Islands." He said. In 2018 Freddy Will pushed his limit with three new books from his The Sandmann's Journal series. "All of my books are available in hard copies as well as digitally, and they are distributed in stores and online throughout the world. You can easily Google the title and download the eBook version from iTunes, Kindle, Barnes and Noble or Scrib'd. Though, it is important to note that the world has become highly digitalized." He told COCORIOKO Newspaper.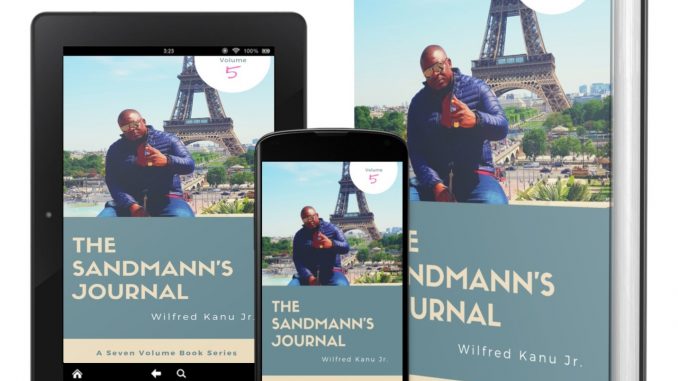 "The Sandmann's Journal Vol. 5"
"I publish in the eBook format because electronic reading is the way of the future." He explained. Earlier in 2018, after the publication of his sixth book, "The Sandmann's Journal Vol. 3," he said, "These books cover most of the social arguments that are currently making waves around the world. Everywhere I travel, from London to Paris, New York to California, Tokyo to Baku, people are talking about radical feminism, the Me Too movement, gay rights, religious freedom, police brutality in the United States and the court of public opinion on social media. Volumes 4 and 5 take those conversations even further." COCORIOKO Newspaper promises to bring updates of the Grammy nominee's progress with his seven-book series.
True to his words, the consummate diplomat has made it appear very easy as he rolled out yet another two publications which are the fourth and fifth volumes of "The Sandmann's Journal" series. My fellow Sierra Leoneans we do not know of another Sierra Leonean author who has published a book series. "The Sandmann's Journal Vol. 4" gives his reaction to today's changing world. This fourth volume of his journal covers topics like how the Hip Hop Kulture has developed or this generation's adherence to cultural heritage or the ideological shifts that have taken place with the global politicization of feminism. Though he planned to publish Volumes 3, 4 and 5 in 2018, Volume 5 saw the light of day in March of 2019 making it his first book of the year and most recent since October of 2018.
Its preface reads, "The Sandmann's Journal Vol. 5 is another part of this seven-book series. Unlike all the previous publications under this title, this edition talks about our differences of ideas concerning subjects like misandry, social justice, gender disparities, and bigotry in today's mainstream society. We live in a time when social media has created a platform for the court of public opinion. Our educational faculties assert themselves above the cultural norm, tradition, religious belief…" The fifth volume's cover features a photograph of the author with the Eiffel Tower in Paris, France. We will be sure to update you on any further updates and COCORIOKO Newspaper also to congratulate Mr. Wilfred "Freddy Will" Kanu Jr on a job well done.
For more information, please visit www.freddywill.com