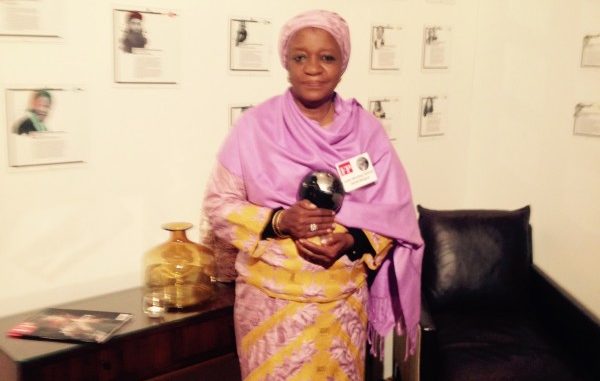 By KABS KANU :
Two Sierra Leoneans  were among winners of this year's  Foreign Policy magazine's sixth annual list of "100 Leading Global Thinkers".
"Each year, our list of leading Global Thinkers spotlights those who have translated their ideas into actions, impacting millions worldwide," said David Rothkopf, editor and CEO of The FP Group. The annual list recognizes the 100 people whose ideas and actions have had the greatest impact on the outcome of world events,
One of the winners this year is  Sierra Leone's very own, Dr. Zainab  Hawa Bangura,  former  Minister of Foreign Affairs and International Cooperation ( Who has also served as Minster of Health and Sanitation ) and now working in the United Nations as the  Secretary General's Special Representative on Sexual Violence in Conflict . The other winner  of the award who joined Madam Bangura to bring pride to Sierra Leone is Ms. Finda Sellu, a nurse.



Other  distinguished world figures who won the award this year are  Germany's Chancellor Angela Merkel, and Mexico's Secretary of Finance, Luis Videgaray.
"In a year when Russia annexed Crimea, and the Islamic State redefined the very nature of terrorism, a group of Indian scientists and engineers also showed the world how to send a spacecraft to Mars on a budget," the magazine noted.
Aerospace engineer Mylswamy Annadurai, leading Indian Space Research Organisation's Mars Orbiter Mission team, is listed among the Innovators "for putting India into orbit on the cheap" and showing "that cosmic achievements don't have to break the bank".
According to the Foreign Policy magazine Facebook page, Zainab Bangura, the U.N.'s special representative on sexual violence, sat down with FP to discuss how impunity for perpetrators undermines last peace around the globe.  http://atfp.co/1xA6SH2