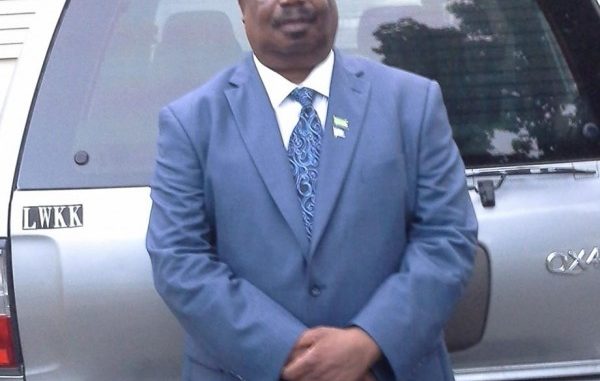 By KABS KANU::
I am a very optimistic person. I never allow pessimism and negativity to govern my life. When I graduated from Fourah Bay College, I was optimistic that one day I will become "SOMEBODY"  in my nation. I had many challenges in life but I did not allow them to shroud my optimism .
At FBC, God started blessing my optimism and I was one of the controllers of the whole information machinery of the students union as the first ever and only Minister of Propaganda of the FBC Student Government and Publisher of the Cocorioko Newspaper on campus. When I graduated , God blessed me and I was one of the youngest Secondary School Principals ever .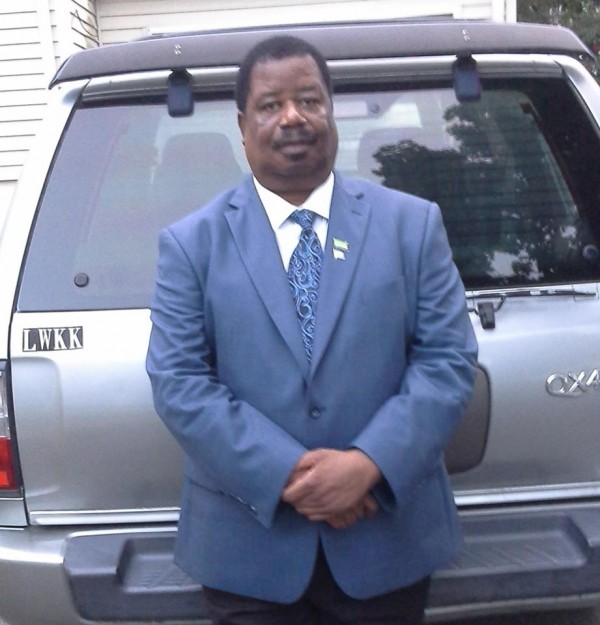 KABS KANU
I went to Liberia and the Grace of God followed me and I was employed by the Tolbert Government as a Curriculum Specialist in the Ministry of Education and had the privilege of working with one of the greatest educationists of our time, the late Dr.Doris Banks-Henries, an African-American married to the Chief Justice of Liberia, the late Dr Richard Henries .
I also worked with great educationists like the late Dr. Theophilus Sonpon and Dr. Frederick Gbegbe ( in the World Bank – sponsored University of Lberia /Ministry of Education In-Service Teacher-Training Program. While in America, taking one course after the other, I still nursed the hope that one day I will be called upon to serve the country of my birth and in 2009, God blessed my faith as President Ernest Koroma appointed me Minister Plenipotentiary to the United Nations. I am privileged to work with the best Head of State we have ever had in Sierra Leone, the African leader whose name will ever be enshrined on the annals of the UN Security Council when that international body would have been reformed as President Koroma leads the continent's charge for two seats in the Permanent Category and right to the Veto, among many benefits. Today, I own, admittedly, one of the most important news outlets in my country, the Cocorioko Newspaper.
My wife too has not been behind at all in the life of optimism and positivity, with the result that today she is head of a whole medical facility in Continental United States of America. Since we met in 1975 as teenage sweethearts , we have complemented each other's positive outlook of life and faith in God. Today, we have a lot to thank God for, though we had challenges.
Why am I saying all these things ? Many people who do not understand me mistakenly regard me as a bootlicker. The fact is that I am not. I achieved all the laurels I just mentioned , not by bootlicking but through the Grace of God as I maintained my positive outlook of life. I write positive articles about my country because I am a positive and hopeful man. I did not bootlick to be appointed the youngest Secondary School Principal of my time. I did not bootlick to be appointed by the Tolbert Government as Curriculum Specialist of the Ministry of Education. I did not bootlick for President Koroma to appoint me Minister Plenipotentiary. Everything I was saying about him before the 2007 elections were true and Sierra Leoneans confirmed it by voting overwhelmingly for him to become President. I do not bootlick to keep my job because we have a President who does not need his boots licked. He knows already that he is a great leader, despite our problems. Secondly, all he requires from us working for him is hard work and devotion to duty. We do not have to pacify him with anything else. I achieved these goals mentioned above through GOD'S BLESSINGS AND HIS FAVOUR WITH GREAT MEN ,TREATING PEOPLE RIGHT, HARD WORK , OPTIMISM and A BRIGHT OUTLOOK OF LIFE. God has elped me in life because whatever I do, I do it with a passion.That is what people who know me well know me for—my passion for everything I do.
It is the same spirit I have infused in my children and they are all doing well in life, to the glory of God.With this optimism and positive outlook of life, I want to encourage my fellow Sierra Leoneans not to be discouraged by the challenges our nation is going through presently. I am confident and optimistic that Sierra Leone's best days are still ahead of her, under the outstanding leadership of President Ernest Koroma AND any progressive leader God may bring our nation when President Koroma's tenure would have ended.
I believe that better days are ahead of our nation, and that one day Sierra Leone will be one of the short list of progressive and flourishing nations in Africa.
Ebola has brought a lot of challenges and discouragement. Today, when British Airways announce that they had cancelled all flights to our country because of Ebola, many Sierra Leoneans called and inboxed me to express their disappointment and discouragement . But I want every one of you, my dear compatriots to take this Ebola outbreak as just a test ahead of the abundant blessings God has for our country.Mark this : One day, Sierra Leone will be a lender and not a borrower. One day, many nations will come to us to borrow and we will have no cause to depend on borrowing.
Very soon, Sierra Leone is going to be an oil-rich country. We are going to be one of the greatest oil-producing nations. God has blessed our country with abundant natural resources and soon, oil is going to be added .We are also blessed with one of the highest quality human resources. We have our "fet-fet" but not many people of the world can outshine us in intellect. We are a very small country but we have thousands of our citizens in high-profile international positions all over the world.
All we need to do is UNITE, as a people, and God will do wonderous things for our nation.Therefore, let us use this Ebola outbreak as a challenge for us to unite our forces to fight for the good of our nation. Let us put all politics aside now and concentrate on our fight to defeat Ebola. We will win this battle, by the Grace of God, and move on to greater accomplishments.
One day very soon , Ebola will be a thing of the past and we will give glory to God. May God comfort the hearts of all those who have lost family members, friends, neighbours and townsmates.
May God bless our nation and save the State.