Sierra Leone's Ambassador accredited to the United States of America, His Excellency Bockari Kortu Stevens, Dr. David Nabarro  United Nations Secretary General's Special Envoy on Ebola and six other distinguished Academics,experts in Developments, Health and Sciences  have been scheduled to "explore successful policy approaches in depth, and discuss what has worked to ensure effective and efficient Ebola response strategies during a United States Congressional Forum on Ebola.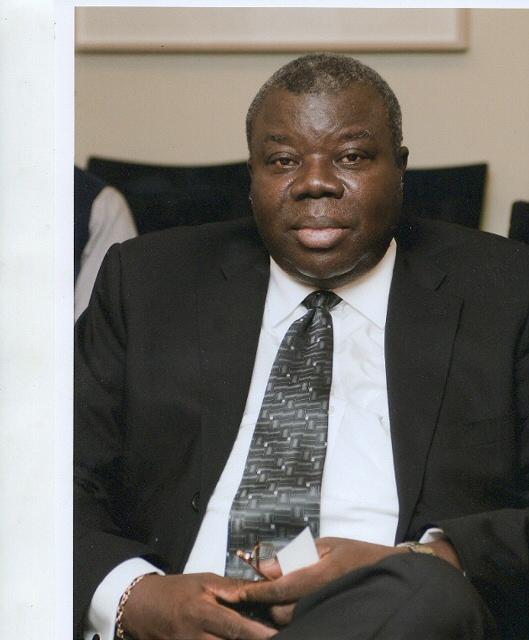 H.E Bockari Kortu Stevens
scheduled for February 25th 2015 under the theme "Ebola: Building Resilient Communities",the congressional forum will take place at Cannon Caucus Room 345 at 1400.hrs.
Organized by the offices of some United States Senators and Congressmen,  the congressional Forum will see leading experts who have been involved with Ebola response, Global Health, International Development in a round table discussion, to be moderated by Brady Deaton, Chancellor Emeritus, University of Missouri-Columbia, Executive Director Deaton Institute for University leadership in International Development, Chair of Bureau for International Food And Agriculture Development USAID.
United States and other countries have deep interest in mitigating the Ebola threat and Congress is responsible for oversight of Ebola emergency funds.
Therefor, forum speakers including Ambassador Bockari Stevens will deliver good news about cost-effective, sociable programs that can save lives from the scourge of Ebola and they will also address other global health crises.
Other members of the Panel includes Tjada D'Oyen Mckenne Deputy Coordinator For Development for Feed the Future, and Assistant to the Administrator in the USAID's Bureau for food security,Tom Inglesby: Chief Executive Officer and Director of the University of Pittsburg Center for Health Security,Gavin MacGregor-Skinner: Elizabeth R Griffin Foundation and Assistant Professor the Pennsylvania  State University Department of Public Health Sciences, Jolene Mullins, Liberia lead Project Concern International,Shannon Scribner: Humanitarian Policy Team Lead, Oxfam America and Tiaji Salaam-Blyther, Congressional Research Service : Specialist in Global Health, Foreign Affairs, Defense and Trade division.
Sierra Leoneans wanting to attend must RSVP to Monica.Herman@mail.house.gov
Pasco Gerald Temple
Information Attache
Embassy of Sierra Leone to the United States
1701 19th St. NW
Washington, DC
20009
Tel:+202 4466958