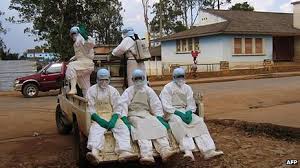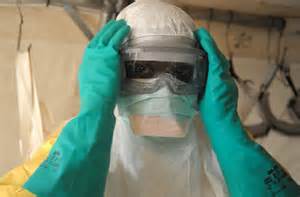 Ministry of Health and Sanitation Emergency Operations Center (EOC) Press Release 26/8/2014 Ebola outbreak update:
As of today, 26 August 2014, we have a total of 244 patients who have survived Ebola Virus Disease and subsequently discharged. The total number of new confirmed cases for today is 20: Kenema 6, Bombali 3; Tonkolili 2; Port Loko 3; Pujehun 2; Western Area Rural 3and Western Area Urban 1 The total number of cumulative confirmed deaths is 355 and cumulative number of confirmed cases is 955 with Kailahun 440, Kenema 326; Kono 1; Kambia 1; Bombali 20; Tonkolili 13; Port Loko 57; Pujehun 7; Bo 35; Moyamba 9; Bonthe 1; Western Area Urban 30; Western Area Rural 15. Koinadugu district still remains the only district that has not registered confirmed cases of Ebola in Sierra Leone
The cumulative number of probable cases is 37 and probable deaths 37 while the total cumulative number of suspected cases is 58 and suspected deaths is 8
The Emergency Operations Center (EOC) has received the following donations through the Office of the President from various institutions as follows:
1. The Ministry of Foreign Affairs and International Cooperation 1.1 A Cash donation of Le 30,000,000 (Thirty million Leones) from the Sierra Leone Ambassador to Kuwait, Mr. Ibrahim Bakarr Kamara and Staff 1.2
A bank wired transfer to the Ebola Emergency Account to the tune of $500,000 (five hundred thousand United States Dollars) from His Excellency the President of the Gambia, Shiek Professor Alhaji AJJ Jameh 2.
Ministry of Mines and Mineral Resources • A Toyota Landcruiser ambulance type vehicle with registration AGD 644 and a cheque totaling 40,000,000 (Forty million Leones) from Cluff Gold Sierra Leone Limited
3. The All People's Congress (APC) • Two Pick-up Vans worth $30,000 (thirty thousand United States dollars) each and two Sport Utility Vehicles (SUVs) worth $40,000 (forty thousand United States dollars) each
$100,000 (One hundred thousand United States dollars) from the Tony Elumelu Foundation
Assorted Food stuff including water and toiletries worth Le 30,000,000 (thirty million Leones) from Ex-Deflosacs Ltd
A cheque donation of Le 25,000,000 (twenty-five million Leones) and 500 packets of 6 1.5 liters of mineral water from Foodland Supermarket
A cash donation of Le 25,000,000 (Twenty-five million Leones) from the Diamond Dealers Association of Kono
A cheque donation of Le 25,000,000 (Twenty-five million Leones) and a cash donation of Le 5,500,000 (five million five hundred thousand Leones) from Prosperity Ladies
A cheque donation of Le 20,000,000 (Twenty million Leones) from the United Council of Imams
Ebola Viral Disease Situation Report – Ministry of Health and Sanitation, Sierra Leone
For more information please contact – District Health Management Team at District level
National level – Directorate of Disease Prevention and Control: dpcsurveillance@gmail.com