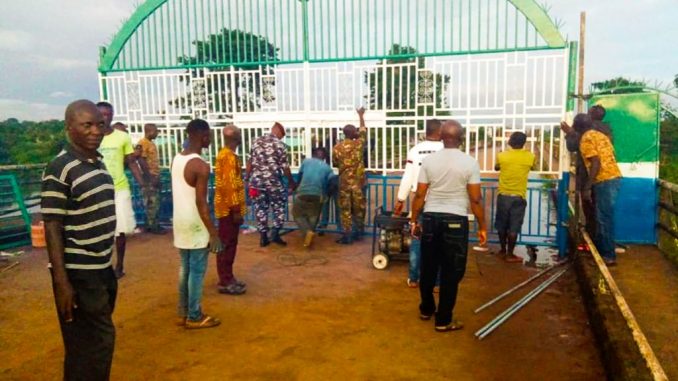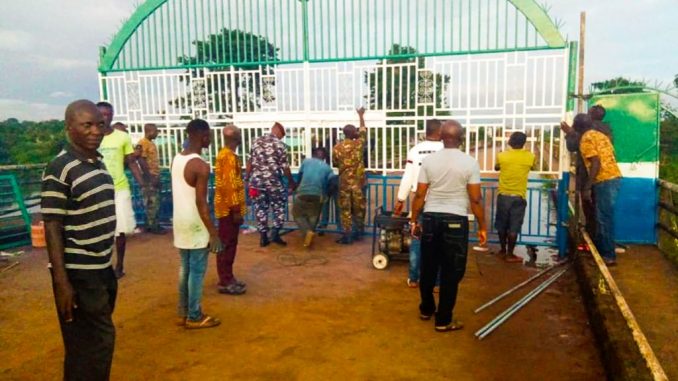 Following a widey circulated video from two American Tour Bloggers about Ministry of Health Staff attached to the border crossing with Liberia extorting $150 from them in a fake scam about Cholera Vaccine, the ACC's Scorpion Squad have this morning arrested and detained three identified staff, including the gentleman seen in the video processing the tourists, for further investigation.
The Scorpion Squad were immediately invoked by the Commissioner after reviewing the video last night and they moved in and set an intelligence perimeter around the border crossing point from at night. They then moved in with precision to arrest the said staff as they came in this morning for work having confirmed their identities and locations. They are being transported to the Commission in Freetown by the ACC team stationed in Bo to answer for the shame and disrespect they have brought to the country and its people should the investigations confirm their alleged actions.
The ACC is currently taking steps to locate the tour bloggers so they can assist with the investigation and have the money taken from them refunded. We will be grateful if they, or any one who knows their whereabouts, can contact the ACC before they leave for Guinea.
The ACC assures the Public that it will leave no stone unturned to help launder the image of the country and to hold the corrupt responsible for their actions and crimes.
© Public Relations Unit, ACC