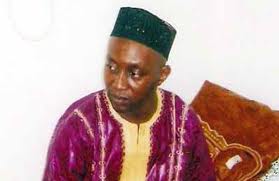 By Abdul R. Bedor Kamara :
The Minister of Political and Public Affairs, Alhaji Ibrahim Kemoh Sesay has refuted an article published in the November 18, 2013 Edition of The Voice Newspaper titled, "APC Minister Sacks Personal Assistant For Money."
Alhaji Ibrahim Kemoh Sesay, who made the rebuttal in a telephone interview with this medium yesterday, described the said article as baseless and an attempt by the purported Personal Assistant to smear his hard-earned reputation.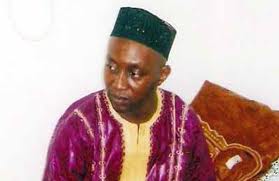 He also described the publisher and author of the article as lacking professionalism including cross checking of stories to ensure objectivity revealing that the said Personal Assistant had never been employed in the position in the Ministry but that rather, "Shaka Conteh, aka J 1, was only employed by the Ministry of Political and Public Affairs on short term contract as National Public Relations Officer between October-December, 2013."
He added, "J 1's salary as indicated in his appointment letter was eight hundred thousand Leones (Le 800,000) instead of one million, five hundred thousand Leones (1,500,000) as reported by the journalist."
The Minister further disclosed that Shaka Conteh was only posing to be Personal Assistant to him when he was employed as Public Relations Officer either because he does not know his job or wanted to find himself a permanent job in the Ministry.
He continued that Shaka Conteh is always in the habit of blackmailing him using a journalist named Ibrahim Labor Fofanah of The Voice Newspaper who wrote the erroneous story about a container issue he had with the Chinese in relation to a hotel he is building in his home town of Port Loko while he was Special Adviser to President Koroma only for the newspaper to retract the story thereafter as it was discovered that the same Shaka Conteh stole the documents and gave them to Ibrahim Labor Fofanah not knowing that the shipment and clearing of the containers were legal.
In a query letter addressed to Shaka Conteh by the Permanent Secretary in the Ministry of Political and Public Affairs, I. B. K. Jigba dated 4th November, 2013, he was accused of making negative comments against the Minister when he was reported to have been talking loudly through a mobile phone at the corridor of the Ministry at the time the Minister arrived in the office.
This, according to the letter, is a show of insubordination for which he was queried which might lead to a month's dismissal as indicated in his appointment letter.