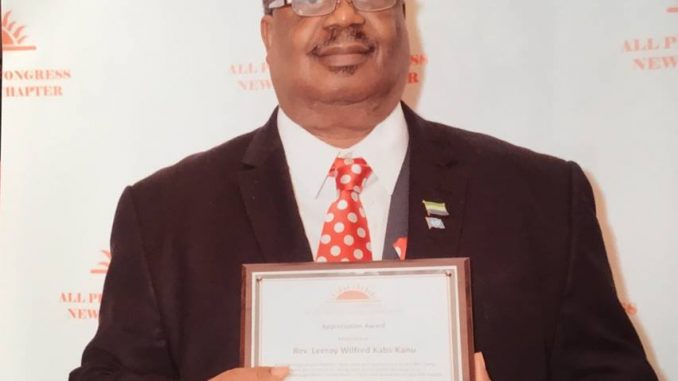 By KABS KANU
Family, friends and well- wishers , I am pleased to inform you that I was  given a big honor last Saturday night by the ruling All People's Congress (APC ) , according to them, for my many roles in supporting the APC family and the New Jersey Chapter of the ruling party.
The award almost caused me to weep when I got up from my seat to receive it during the grand gala of the Party .
It is not always that the world honors you. The world would rather bash you and crush you and make you feel inadequate and unfulfilled  so whenever honor and appreciation come, you get emotional.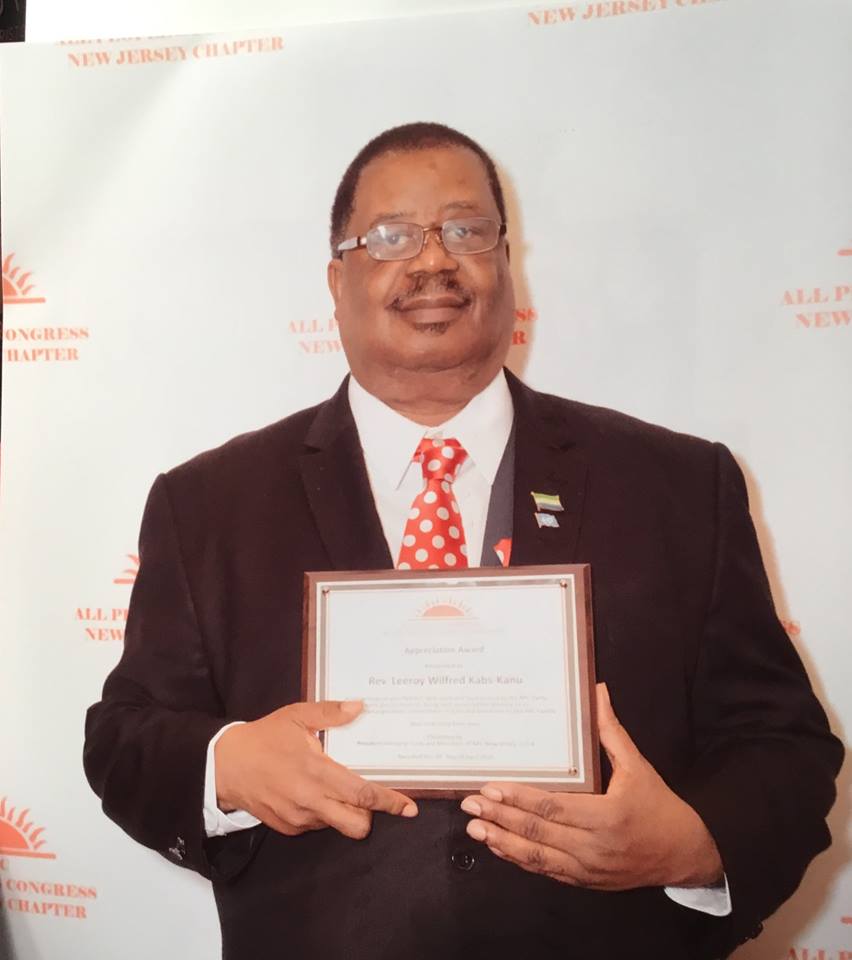 I am very happy  to be honored and appreciated by the political party that has brought so much socio- economic and political development to my country. It is a matter of pride to belong to the APC and a privilege to serve the President who transformed the face of our once- Stone Age country to one that we are all proud of today, in spite of all our challenges—H.E. President Ernest Bai Koroma.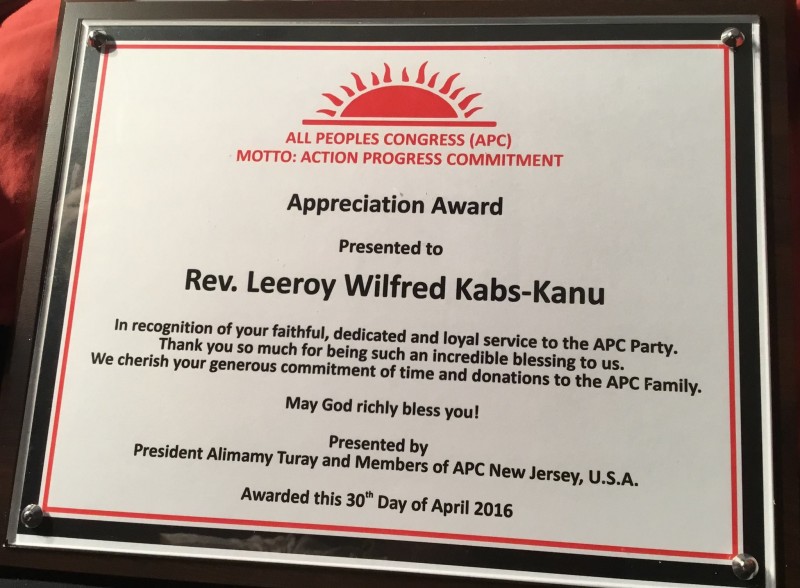 The award will give me more impetus and determination to serve the APC and my country in the many capacities I am doing now.
I want to thank President Koroma , first of all,  for giving me the opportunity to serve the APC and I wish to dedicate this award to him .
I  wish to thank the APC  for their spirit of appreciation and may the party reign forever .
I want to thank the President of the New Jersey Chapter, Hon. Alimamy Turay and his dynamic and progressive executive for honoring me. I promise to do my best to continue to help to make the Chapter first among equals. I want to thank them too for honoring past Presidents of the chapter and other distinguished members, who also got awards . This is a clear demonstration that this executive will unite our bases and will motivate partisans to do their best for the party and our country.
Last Saturday , New Jersey was rocked as it had never been rocked before by the huge and well- attended gala during which the APC New Jersey Chapter executive was inaugurated and sworn into office.
More photos and details coming.
Read Cocorioko for all the mouth- watering and dripping details and photos.