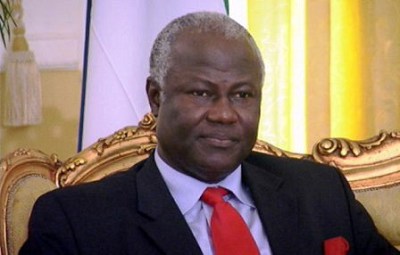 By M.B. Jalloh, Saudi Arabia :
The All People's Congress (APC) Branch in Saudi Arabia and the Gulf
States has on Wednesday, 12th March, 2014 congratulated Sierra Leone's
President, H.E. Dr. Ernest Bai Koroma and all Sierra Leoneans for an
award by the U.S based "The African Leadership Magazine".
The award which was in recognition of his "exemplary leadership" was
received by the President's Washington based envoy, H.E Bockari
Kortu Stevens at the famous St Regis Hotel on 16th & K Street NW,
Washington DC on Thursday, February 27th, 2014.
In a Press Release signed by the party's Chairman, Unisa Kanu in the
Saudi Arabian capital of Riyadh, the party described the award as "a
glorious international accolade." It also believes that the award
"didn't come out of a causeless affection. Rather, it is his
result-oriented style of governance style and his boldly visible
landmarks on the Sierra Leone soil that have earned him the respect
and admiration of both his people and the international community."
The party says the award should serve as a wake-up call to all Sierra
Leoneans, irrespective of their political and regional affiliations,
to rally behind the country's Chief Executive in order to help him and
his Government deliver the goods in a patriotic atmosphere of
nationalism, inclusiveness and understanding – a move, the Saudi APC
members believe will help the President's 'Agenda for Prosperity'
becomes a glowing success.
See attachment for the full Release…
© 2014, COCORIOKO. All rights reserved. – Discuss this and other related articles on the Salone Forum