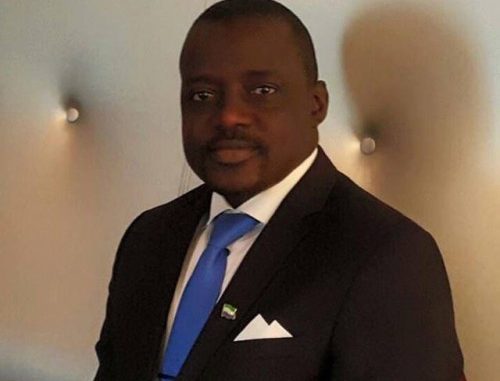 By KABS KANU :
The 71st Regular Session of the UN General Assembly started at the UN Headquarters in New York on Tuesday September 13, 2016.
The General Debate by Heads of State and representatives of government will start on Tuesday September 20.
The theme of the 71 st General Debate will be : "The Sustainable Development Goals: a universal push to transform our world" .
H.E. Peter Thomson is the newly-elected President of the 71st Session of the  UN General Assembly.
According to the UN public release , "The UN General Assembly will host a high-level summit to address large movements of refugees and migrants, with the aim of bringing countries together behind a more humane and coordinated approach."
"This is the first time the General Assembly has called for a summit at the Heads of State and Government level on large movements of refugees and migrants and it is a historic opportunity to come up with a blueprint for a better international response. It is a watershed moment to strengthen governance of international migration and a unique opportunity for creating a more responsible, predictable system for responding to large movements of refugees and migrants." This Summit will be held on Monday September 19."
High-level event on the entry into force of the Paris Agreement
INFORMATION MINISTER MOHAMED BANGURA
The UN Journal also states that :  "As momentum gathers towards the rapid entry into force of the Paris Agreement following its historic adoption and signature, the Secretary-General is convening a high-level event on the entry into force of the Paris Agreement on Wednesday, 21 September 2016, from 8 to 9 a.m. in the General Assembly Hall. 53. The event will provide an opportunity for States that have completed their domestic ratification processes since the high-level signature ceremony for the Paris Agreement on 22 April 2016 to deposit their instruments of ratification, acceptance or approval. It will also provide a platform for countries to publicly commit to joining the Agreement before the end of 2016."
There are many more scheduled side events .
MEANWHILE, government officials from Sierra Leone have started arriving for the Summit.
The Minister of Information and Communications, Hon. Mohamed Bangura, arrived in New York today . It is also reported that the Hon. Marie Jalloh also arrived this afternoon. The Presidential Spokesman, Mr. Abdulai Bayraytay will breeze in on Saturday September 17.
President Ernest Bai Koroma is expected to arrive on Monday.
---