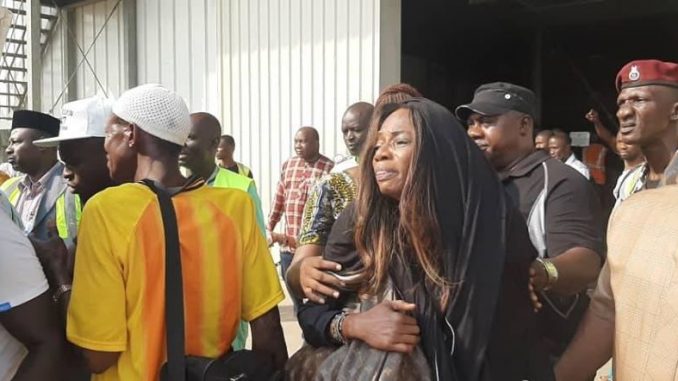 The mortal remains of journalist Chernor Ojuku Sesay arrived from Ghana yesterday .
Mr. Ojuku Sesay,  who was former Publisher of THE POOL  newspaper and one-time Sierra Leone's Press Attache to the European Union in Belgium , passed away in Accra , Ghana, where he had been taken for treatment two weeks ago.
The body was received by the President of the Sierra Leone Football Association ( SLFA ), Mrs. Isha Johanssen , officials of the Association and family members.
Mrs. Johanssen was seen in photos at the airport crying bitterly . She had to be consoled as she break down over the  consignment bearing the body of the late Journalist and diplomat.
BELOW IS A REPORT ON THE ARRIVAL OF THE BODY BY LEONE SPORT :
SLFA NEWS UPDATE*l
Friday February 7, 2020
SLFA President and team Receives Remains of Late Chernor Ojuku Sesay
The remains of the late Chernor Ojuku Sesay was brought today around 3:30PM by Kenya Airways and was received by the SLFA President, Madam Isha Johansen, who was weeping profusely as the body was carted away from the Cargo Section of the Lungi International Airport.
"My heart is broken today. My big brother and friend has left me. He has left us. What a warrior! I will miss you terribly. May your memory live on," the FA President said as tears rained down her cheeks.
Several senior staff including the Vice President, Brima Mazola Kamara and some family members were also in attendance. The body was loaded in an ambulance for onward transportation to Freetown.
There will be a laying out by the SLFA tomorrow Saturday (February 8) at the Siaka Stevens Stadium between the hours 10-12AM while burial will be on Sunday February 9, at his village (Makabie); about five miles from Masiaka town.
The SLFA will be providing two buses and traveling details will be announced soon.
SLFA Media Department…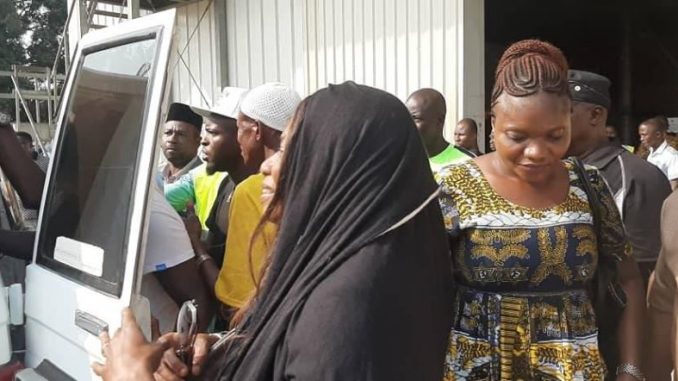 TEARFUL ISHA JOHANSSEN AS THE BODY WAS BEING LOADED IN THE AMBULANCE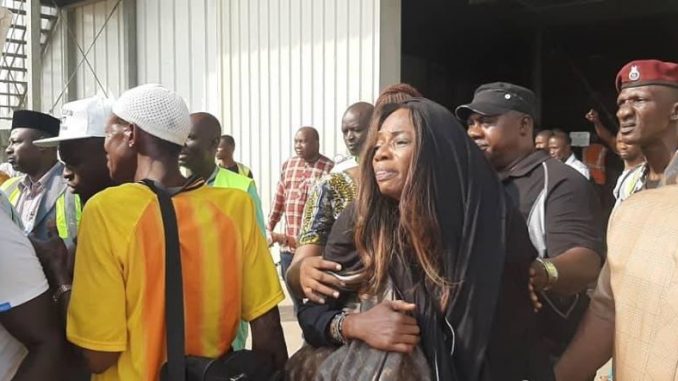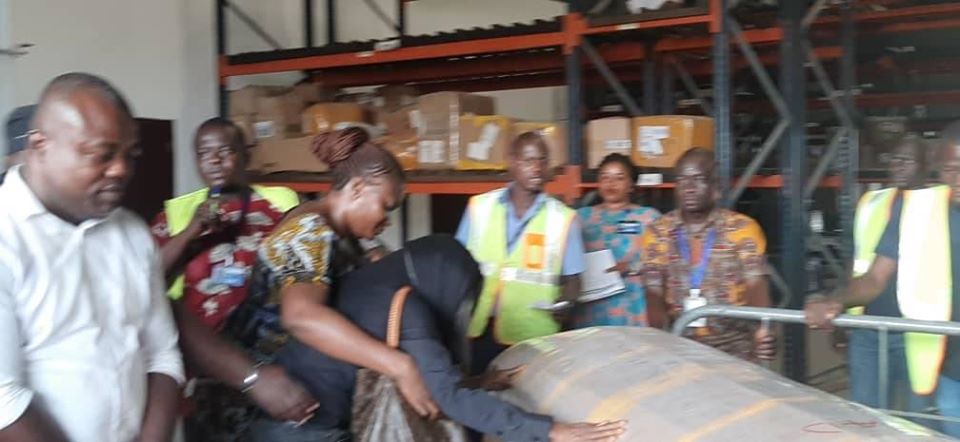 WEEPING ISHA BEING RESTRAINED AS SHE WEEPS OVER THE CONTAINER BEARING MORTAL REMAINS OF OJUKU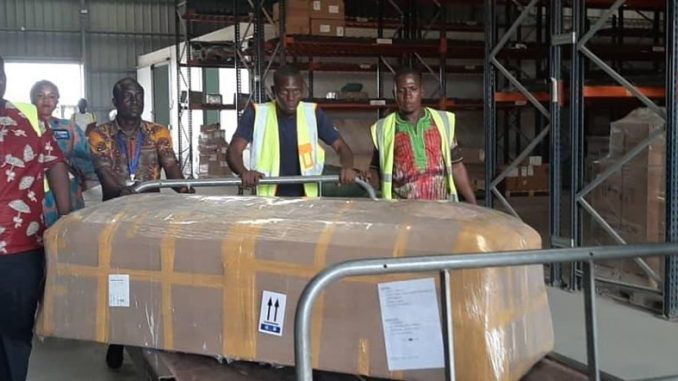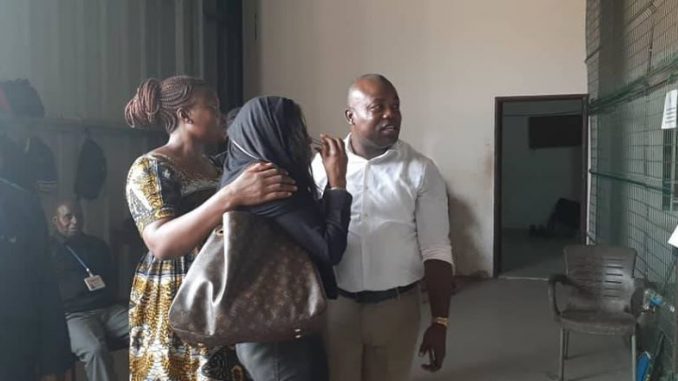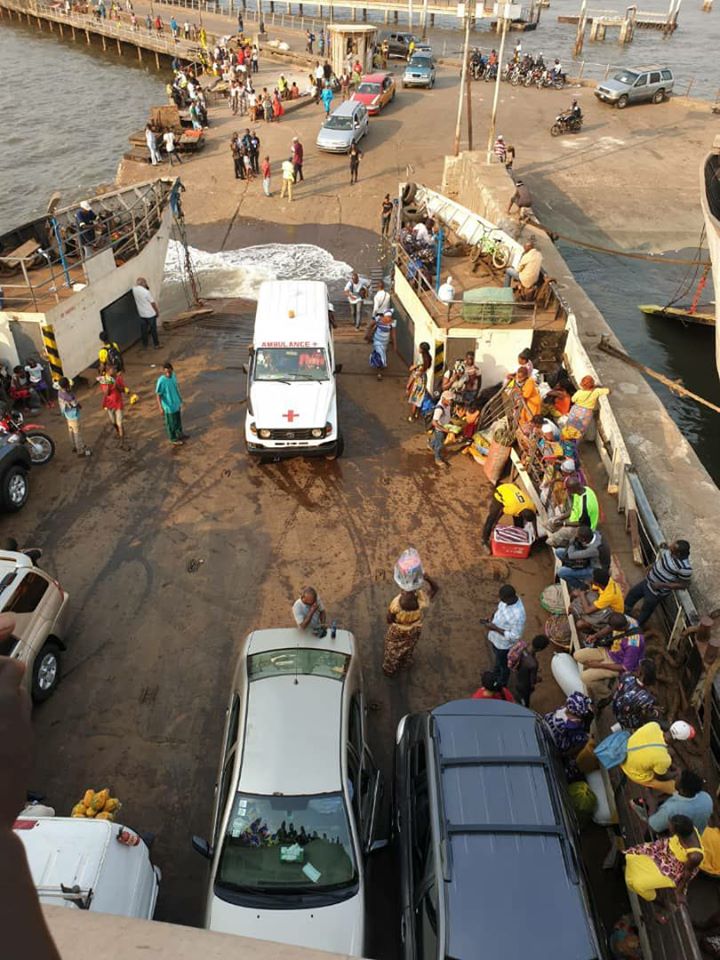 THE CONVOY OF VEHICLES FROM THE AIRPORT : THE BODY IS IN THE AMBULANCE ( SECOND VEHICLE )