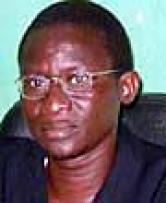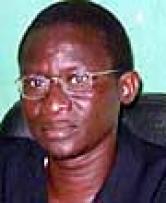 Wednesday November 30, 2005
The Editor -in -Chief of the COCORIOKO  newspaper Online today pledged $ 100 towards a Special "Help-Restore-Paul Kamara's -Health Fund"  which the newspaper is willing to pioneer . The gesture was necessitated by the picture published by  an online newspaper yesterday of the journalist after his release from jail .
The newspaper plans to run adds and special appeals to all Sierra Leoneans of goodwill and conscience in the diaspora for contribution to the fund , which would help the journalist secure medical treatment  and stop the nation from losing a great son of the soil whose cares for the welfare of his country .Paul 's picture depicts a man very sick and in need of help .
Paul Kamara's picture , as published by the Freetown newspaper, looked very pitiful .A once-burly and healthy-looking young man was all bones and head. We as a people cannot afford to see one of our kith and kin suffer so much , whatever the circumstances. The looks of Paul Kamara bespeak the fact that if the Good Lord had not intervened yesterday to pluck him from jail through victory in the Sierra Leone Appeals Court, this patriotic citizen could have wasted away to death in jail while our President and his government played politics with his survival