The Covenant Child World Ministries yesterday celebrated its  third anniversary with a spiritually-enriching service and  stupendous dinner at the Caribbean Palace Hall, in Franklin Township, Somerset in New Jersey.
The vision for the church , which was received by the Rev. Mrs. Tigidankay Kabs-Kanu, and shared with her husband , Rev. Leeroy Wilfred Kabs-Kanu, in Liberia in the 1980s came to fruition in the United States as far back as a Bible Study Group in 2010 . The study group grew and was converted into a church , with the historic first service  on Sunday January 15, 2012 .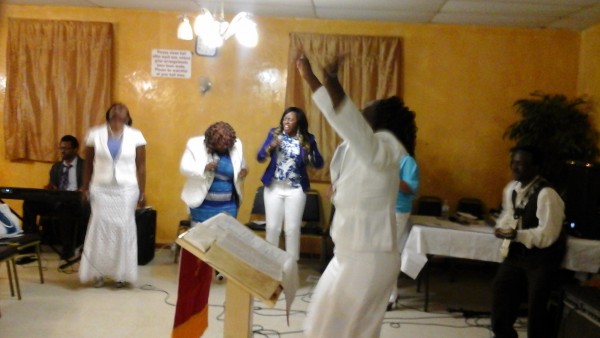 DURING THE PRAISE AND WORSHIP 
Yesterday, members of the church and their guests joined hands together to thank God for his faithfulness and goodness in bringing the vision to reality .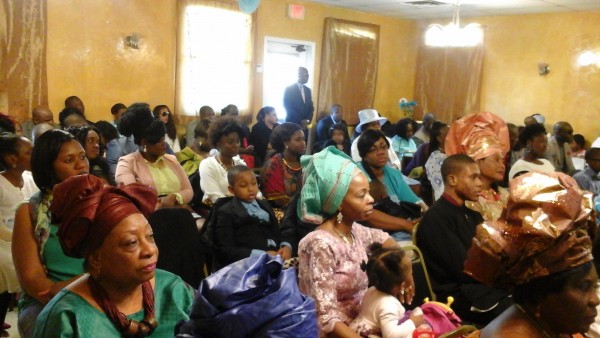 The spirit of thanksgiving to God and  Christian doggedness and commitment were reflected in the anniversary message preached by the Senior Pastor of the church, the Rev. Tigidankay Kabs-Kanu, which was built around Matthew 11: 12 ,  "And from the days of John the Baptist until now the kingdom of heaven suffereth violence, and the violent take it by force."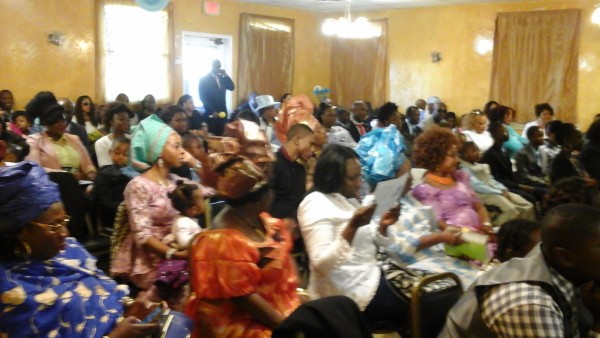 She preached that the passage calls for persistence, no matter what. The violence in the passage refers to unbending faith that is passionate, intense, aggressive , fierce and brutal.  "God can change things; be fierce and take your blessings by force ".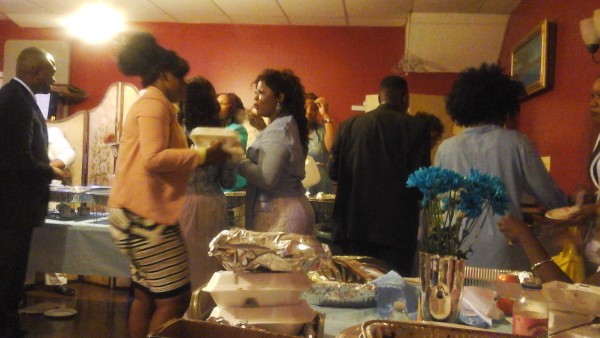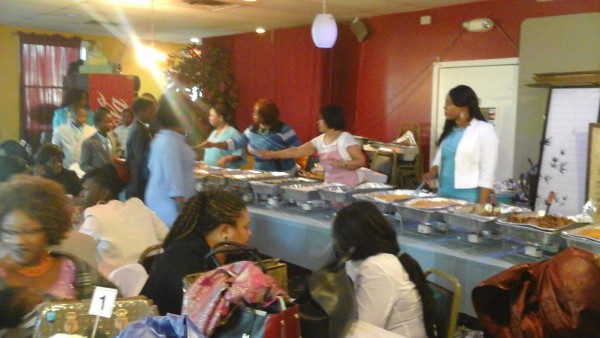 Pastor Kanu also said that to take it by force means that when the going gets tough, you get even tougher.
She prophesied that God is going to change the fortunes of many members of the congregation this year. Many, she said, are going to experience a change in status and they will give glory to God.
The service was followed by a huge dinner at the restaurant section of the Caribbean Palace.
reality .