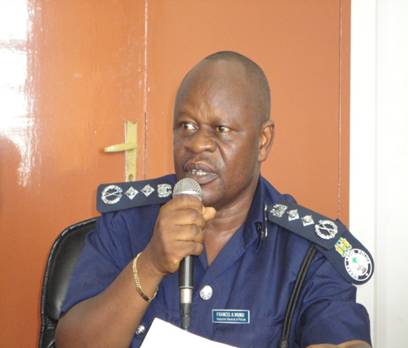 Public Notice
Police headquarters wishes to announce for the
information of the general public that certain
organizations, companies, associations or clubs are
holding gatherings/meetings without due approval
from the Police contrary to the Public Order Act No.
46 of 1965 and the Public Emergency regulations 2014.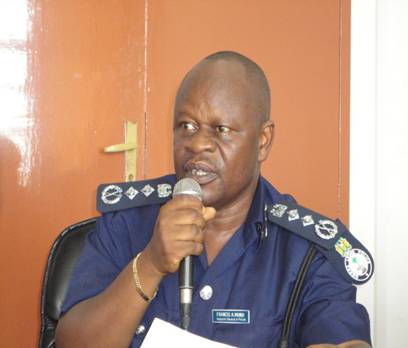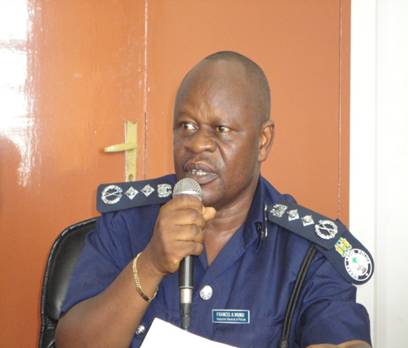 IG MUNU
Similarly, some Sierra Leoneans outside the country
are using the social media to incite other Sierra
Leoneans living in the country to come out in large
numbers and take the law into their hands. All law-
abiding citizens are warned not to pay heed to such
incitements as they have the potential to cause
chaos, loss of lives and properties in the country.
Persons who may fall victim of such ill-motivated
plans would have themselves to blame.
Police Headquarters wishes to inform all law-abiding
citizens that any meeting consisting of ten or more
persons should have the permission of the police at
least forty-eight (48) hours prior to the holding of
such meeting (.) This is to enable the Police to plan
the allocation of manpower to police such meetings
considering their numerous responsibilities to
provide security should anything go wrong .
Organizations, companies, associations, clubs and
persons convening meetings without due
authorization commit an offence and would also be held
responsible for any breaches of the public peace
committed by any person or persons as a result of
such meetings .
All ebola related meetings should
have the concurrence of both the Police and the
National Ebola Response Centre (NERC) .  In
processing such applications, applicants would be
required to state the purpose, venue and time as
well as the agenda of the proposed meeting.
Police Headquarters wishes to remind all persons that
they need to be law-abiding at all times as they
would put their own rights at risk by violating any
provision of the law .
Police Headquarters wishes to encourage all peaceful citizens to go about their
lawful business as their security is fully guaranteed.
You have been warned!!!!!!!!
signed:
Francis Alieu Munu
Inspector General of Police