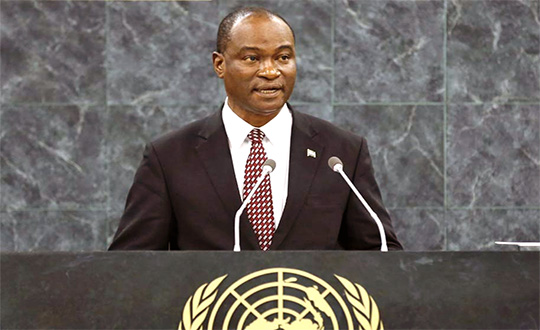 Hon. Dr. Samura Kamara, Minister of Foreign Affairs and International Cooperation who arrived in the political capital of Africa, Addis Ababa via Cairo is attending the 24rd Ordinary Session of the Executive Council Meeting which is underway in Ethiopia.
The confab is taking place at the African Union Commission's New Conference Centre from 27th to 28thJanuary 2014.
This year's theme for the African Union Summit is: "Year of Agriculture and Food Security" and the Summit is marking the 10th Anniversary of the adoption of the Comprehensive Africa Agriculture Development Programme or CAADP.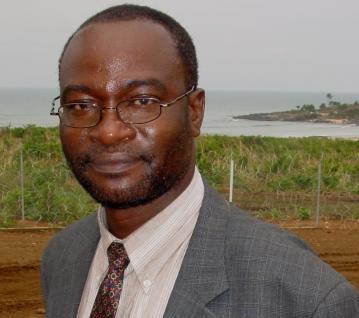 The Executive Council is composed of Foreign Ministers of Member States charged with the responsibility of coordinating and making policy recommendations in areas of common interest to the Member States. It is answerable to the Assembly of Heads of State and is tasked with preparing Sessions for the Assembly.
The Ministers of Foreign Affairs today commenced discussions on Part B of the document which includes items on which agreement has not been reached by the Permanent Representatives' Committee or PRC and therefore require debate by the Foreign Ministers.
Her Excellency Dr. Nkosazana Dlamini-Zuma, Chairperson of the African Union Commission in her statement spoke about a number of issues including the 50th Anniversary of the OUA/AU and the Generational Dialogue which was organized by the Commission.
Hon. Dr. Tedros Adhanom Gehberyesus, Foreign Minister of the Federal Democratic Republic of Ethiopia and out-going Chairman of the Executive Council who declared the meeting open lauded the PRC for preparing ground for the smooth work of the Executive Council.
Dr. Gehberyesus dilated on the Ministerial Contact Group meeting with the United Nations Security Council and cited how the latter rejected a draft resolution backed by African countries for the International Criminal Court to suspend the trials of the Kenyan President His Excellency Uhuru Kenyatta and his Vice, William Ruto for a year.
Dr. Samura Kamara's delegation to the meeting included the following: Ambassador Andrew G. Bangali, Sierra Leone's Envoy to the Federal Democratic Republic of Ethiopia; Ambassador Vandy Minah, Sierra Leone's Permanent Representative to the United Nations in New York; Mrs. Rasie Kargbo, Director General and Ambassador-at-Large in the Ministry of Foreign Affairs and International Cooperation; Mr. Ibrahim Kondoh, Director, Africa Division in the Ministry of Foreign Affairs and International Cooperation and Mr. Sullay Mannah, Director, Policy and Research in the Ministry of Foreign Affairs and International Cooperation.
Abdul Karim Koroma
Information Attaché
Embassy of the Republic of Sierra Leone
Addis Ababa
Ethiopia
Email: akk23222@gmail.com