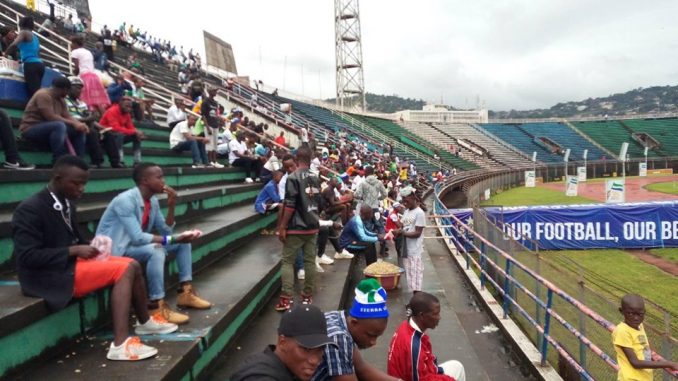 The second leg World Cup Qualifying match between Sierra Leone and Liberia will go ahead at the Siaka Stevens Sradium in Freetown this evening, despite the ugly incident at the stadium uesterday when a group of thugs displayed lawlessness against the Liberian players.
Spectators have started arriving at the Siaka Stevens Stadium where the match will be played.
Liberia defeated Sierra Leone 3-1 in the first leg in Monrovia last Wednesday. Sierra Leone needs a 2-0 or 4-1 victory to advance.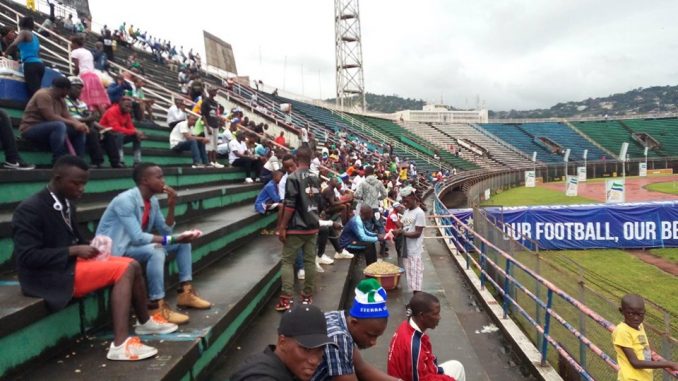 PEACE🇸🇱💓🇱🇷!
Sierra Leone football association (SLFA) president Madam Isha Johansen and Liberia football association president (LFA) Mustapha Raji pose for a pic to show peace and love between the two countries ahead of today encounter.
©️LEONESPORTS