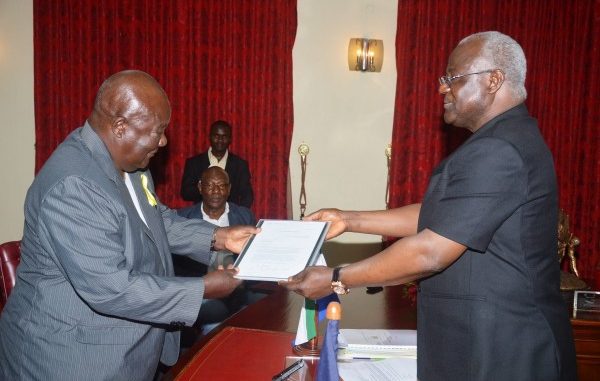 By State House Communications Unit —
President Ernest Bai Koroma Tuesday 17 March, 2015 called for professional and unbiased journalism in the media landscape of Sierra Leone. The President made this call whilst receiving commendation letter from the Regional editor of Reuters for Middle East, Europe and Africa recognizing the service of Sierra Leone's Reuter's stringer Christo Johnson at a quiet ceremony at State House, Freetown.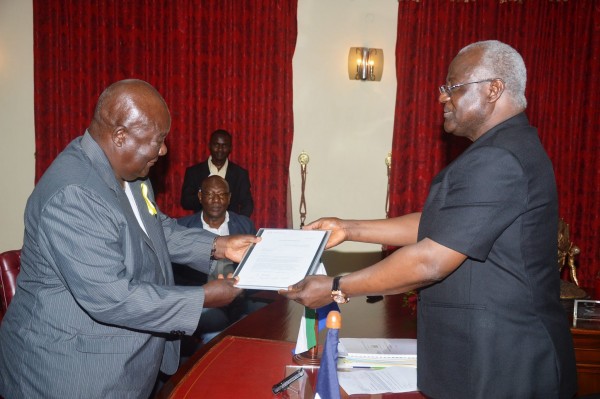 Commending Christo Johnson for a dedicated and professional service, President Koroma said it was expected of all journalists to practice professionally and make unbiased and thorough investigative reporting, adding that accurate reporting is necessary to ensure that at the end of the day people are not left to be judgemental. He however raised serious concerns about armchair journalists that do normally lack proper understanding of the subject matter reported. He called on veteran journalist Christo Johnson to look back and continue to contribute to the enhancement of the profession. He expressed hope that young journalists coming up could learn from the experience of the veteran journalist.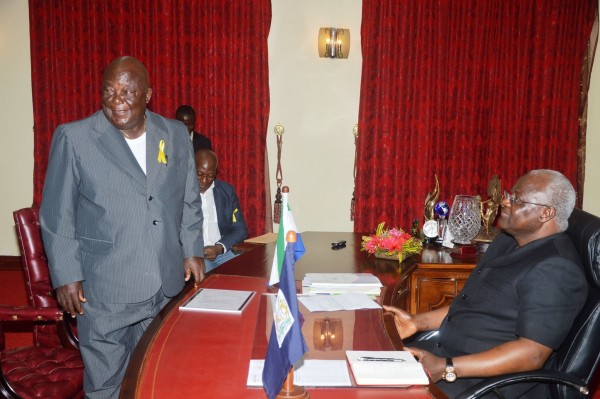 Reading from the letter of commendation, President of the Sierra Leone Association of Journalists (SLAJ) Kelvin Lewis noted the Reuter's stringer contribution during the turbulent period of the civil war and his dedication and commitment to fast, accurate and unbiased news reporting.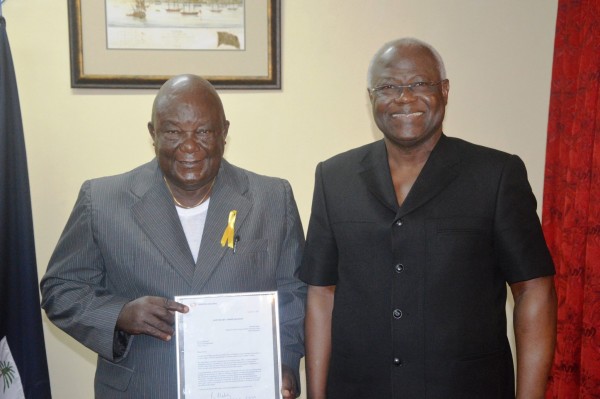 Christo Johnson making a statement said the success of his achievement derived from the people of Sierra Leone. He said that in journalism "we talk about the truth and the truth depends on the situation." He also acknowledged President Koroma's tireless efforts in leading and winning the fight against the Ebola virus disease. Mr. Johnson pointed out that even though he was retiring from international reporting, he will be still working as journalist at the national level.