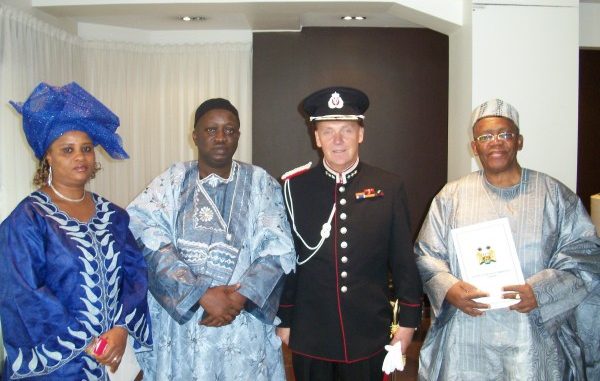 By Sorie Sudan Sesay, just back from Oslo, Norway
 Sierra Leone's High Commissioner to the United Kingdom has presented credentials to the King of Norway.
At a special one-on-one meeting at the Royal Palace in Oslo, Edward Mohamed Turay said he was delighted to present his credentials to the King on behalf of the Government and people of Sierra Leone considering the long standing bilateral relationship between the vtwo countries.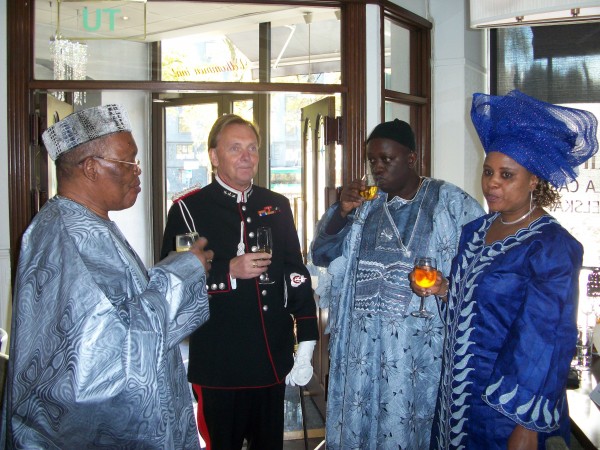 The High Commissioner said his country is moving forward under the leadership of President Dr. Ernest Bai Koroma since taking over government three years ago and then called for continued support from the Norweigian government.
"We have a very dynamic and young leader who is very much committed towards the development of Sierra Leone," Turay said after highlighting some of his government's achievement during this period.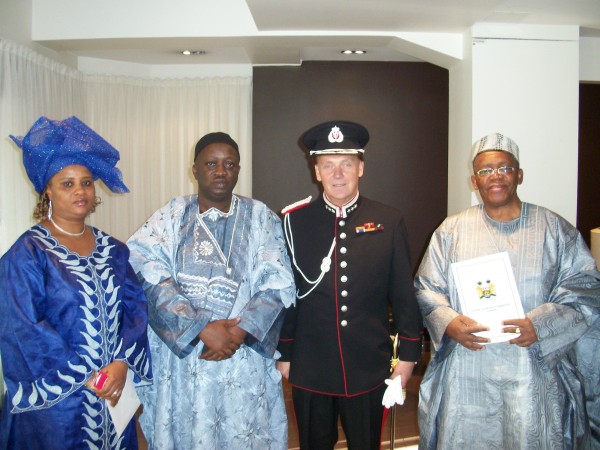 The High Commissioner was driven in a royal convoy from the Thon Hotel to the Royal Palace where he was also honoured with an official Guard of Honour.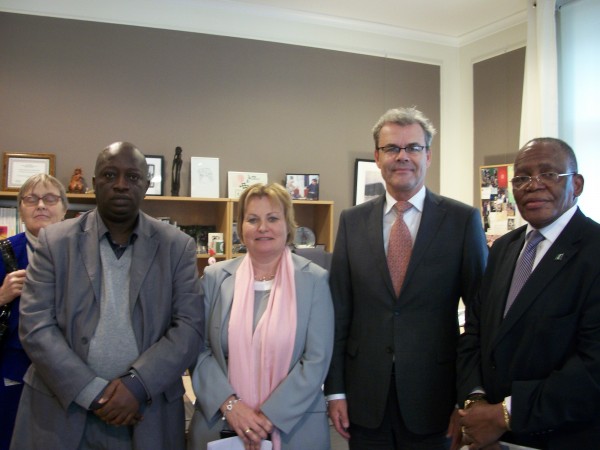 Earlier, the High Commissioner met with officials of the Ministry of Foreign Affairs and later with Sierra Leoneans where he also informed them about government's achievement over the past three years.
Accompanying the High Commissioner was the mission's Counsellor Josephine Marah and Information Attache Sorie Sudan Sesay.