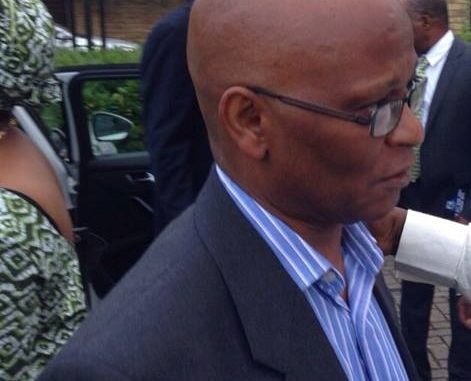 The police force in Sierra Leone should not dismiss the persistent and continuing violence and murders perpetrated by supporters of the 2012 failed presidential candidate of Sierra Leone people's party (SLPP) and the intending aspirant for the presidential flag bearer for the 2018 as an intra-party matter but should treat it as threat to the rule of law with wider ramification for individual freedom of liberty as enshrined in both our national and the SLPP's constitutions as well as for peace in the entire country of Sierra Leone.
Since 2010 when the last SLPP flag bearer election were conducted ,the SLPP has experienced an idiotic destructive spates of intra-party violence, intimidation and motherly profanity never before present in the party's leadership election.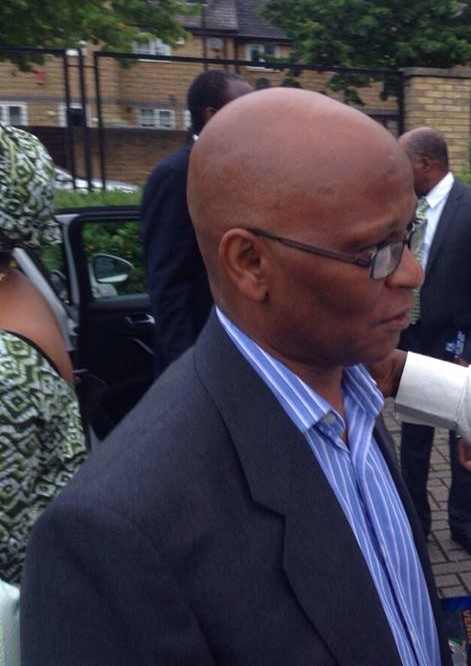 I had once served as the SLPP UK secretary general and still a registered member in Freetown but never in our history had we seen the grotesque violence that is tearing the very foundation of the party.
What is must disturbing is that these damaging violent behaviours has gone on for far too long with the National Executive of the party failure to instil discipline or censor the paopa leader, Julius Bio, even when premier-facial evidence suggested he had given directives to his supporters to be rough with his critics.
In an interview in Freetown following the stabbing and murder in Kenema city on 27 May 2016 of a supporter of another SLPP flag bearer aspirant Mr John Benjamin , Julius Bio in his usual deceitful manner condemned the action of his supporter. It is important to note that the AIG Karrow Kamara in Kenema had said that the assailant is a supporter of Julius Bio whiles the victim is a supporter of John Benjamin.
To show that Julius Bio is directly responsible for the conduct of his supporters,his statement in a video clip recorded in London in which he called on his supporters not to be calm with those who criticise him whilst he said as their leader he would remain calm is an incitement to violence. The opposite of calm is active, violence and turbulence.
One cannot condemned the actions of his supporters for acts of violence whilst he urged them not to be calm, which is a metaphorical way of telling them to attack those who don't support him. This is an obscene and dangerous hypocracy for someone who wants to become president of Sierra Leone. Attached is a clip of Julius Bio's video statement.https://www.facebook.com/monicamoore.kangerkamara/videos/1126276950745413/
These attacks are not new nor sporadic but a covertly organised campaign of violence and intimidations by Julius Bio's campaign team against rival flagbearer aspirants and their supporters. I have been a victim of these attacks and intimidation when Bio supporters took to insulting my mother on Facebook.
The PAOPAS, as they have been dubbed in Sierra Leone, are a violent faction minority within the SLPP whose conducts and behaviours works against the core values of inclusiveness, tolerance, respect for due process and one nation philosophy. PAOPA in Sierra Leone language means to pursue a stated objective at all cost including violence. This is usually backed by militancy to achieve such aim.
Several of these reported cases of attacks have resulted in serious injuries to persons, which led to hospitalisation for some of the victims since 2010. The police force in Sierra Leone have some of these cases still on their file, so I don,t need to name all the victims. However, I draw your attention to the case of Jaiah Sundafu Koroma, a supporter of one of the SLPP leadership aspirant Andrew Keili. Jaiah was attacked by supporter of Julius Bio with a chair smashed in his head with blood oozing out .
Amongst other party officials and members who have been attacked by supporters of Julius Bio are the former National Chairman of SLPP John Benjamin, Josephus,former NEC member, the window of the late president Kabba, I J Jabbi -Kabba, and last year an attempted murder outside the law court in Freetown of Dr John Karimu former NUP party presidential candidate now SLPP and the mother of former UNIDO director Dr Kandeh Yumkella, whose late husband Paramount Chief Yumkella was a founding member of the Sierra Leone People's party. Dr Yumkella is also a leading aspirant for the SLPP leadership.
Such has been the scale and persistence from this violent faction that a grandee of the party, Dr Sama Siama Banya, a British trained medical doctor and former Foreign minister of Sierra Leone in President Kabba's SLPP government, was compelled to write an open letter to Julius Bio warning him of the violent conducts of his supporters. Dr Banya had supported Julius Bio for the SLPP leadership in 2011. Attached is the open letter. http://www.thesierraleonetelegraph.com/?p=5964
Due to the history of violence associated with Julius Bio and his PAOPA factions in the Sierra Leone People's Party (SLPP), I feel threatened as I am and have been one of his main critics opposed to his campaign to lead my party again, having already took us to the worst defeat in competitive election in the 2012 general election.
To the Sierra Leone police force. You have a constitutional duty to protect the public from criminals and political thuggery. Perpetrators of violence should be apprehended, charged and dealt with in accordance with the law. The violence against rival party SLPP members and supporters should be be treated as a threat to the rule of law and peace. In this regards, the leader of the the PAOPA faction Julius Bio should be arrested and question in the light of this murder and his video statement inciting his supporters to violence.
To the British Home Secretary Rt Hon Theresa May and the security agencies in Britain. I draw your attention to the video clip in which Julius Bio as a student at Bradford University, had incited his followers to disturb public peace by directing them not to be calm against his critics. As a British citizen of Sierra Leonean descent and as a critics of Julius Bio's campaign to lead a party in Sierra Leone of which I am a member I felt threatened by his video statement.
To the government of president Koroma. You took the oath of office on your election to the office of president of Sierra Leone to protect the people of Sierra Leone and their human rights. Many of your fellow citizens,, although they belong to rival political party, the SLPP , do not enjoy these rights to freely associate, free speech or support a candidate of their choice and are being subjected to violent attacks resulting in the latest death of a young man for not supporting Julius Bio.
To the minister of the Interior in Sierra Leone Paolo Conteh. In your recent statement you promised to deal with indiscipline and lawlessness in the country firmly. I support you in that as long as it is impartial, judicious and tendered with fairness and justice.
To the SLPP National Executive in Sierra Leone. You have the responsibility to ensure the party is properly organised and ready to win the next election. To achieve this you need to be non-partisan or promote individual flag bearer's interest above the party. Discipline, professionalism and adherence to the principles of good administration and the party's core values should be vigorously protected when under attack.
To this extent, it is my honest submission that there is a strong case for Julius Bio on whose behalf and with his tacit approval, his supporters have been attacking party members for the National Executive to expel him from the SLPP.
The killing of a party member by a supporter of Julius Bio is a heinous crime and Bio himself if he has any decency left in him, should removed himself from the SLPP race and not wait for an expulsion.
It is time to rein in on these violence and lawlessness, only then can the SLPP restore its values and win the trust of the people of Sierra Leone as a credible alternative to the APC administration come 2018 general election.
Permission to share and publish this article widely has been granted.
Yankuba Kai-Samba
Former SLPP UK and Ireland branch