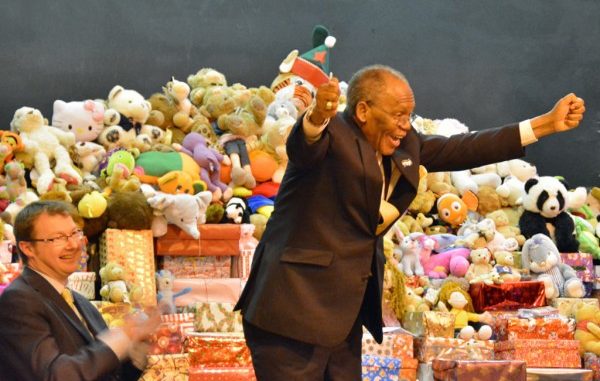 Sierra Leone's High Commissioner to the United Kingdom has expressed his disappointment over those clamouring to lead the ruling All People's Congress (APC) instead of focusing of maintaining the President's legacy and called on the President to use his services to upload some of these politicians.
In a direct message to the President, His Excellency Edward Mohamed Turay declared: "Your Excellency you have an individual who is not an apprentice but a professor in politics. My professional cabal is ready and willing to off-load some of these politicians sooner than expected."
He said the President has work so hard and all he needs is people to help him accomplish his mission, and wants the President to know that, like himself, a lot of people will "stand for you, by you and always around you."
The High Commissioner believes politicians focusing on succeeding the President at this point in time are not doing anything good to the President other than undermining his good legacy.
His Excellency Edward Mohamed Turay said some of these politicians want to transform the APC as what he described as 'a sara pot' where every rats, pussy cat, snakes, goats, would want to come and play around with.
The race to succeed President Koroma continues to hit up more frequently than ever with more new names emerging by the hour including government ministers – and Turay believes such action does not augur well for the smooth running of the party and the legacy of the President.
He described President Koroma as a liberal leader who is over tolerant in everything in life and that people are taking advantage of his lenient nature.
"I salute President Ernest Koroma for his over 'liberal,' over tolerant about everything in life even with members of his cabinet who ought to be promoting and preserving his legacy," the High Commissioner said.
High Commissioner Turay wonders why cabinet ministers who were appointed by the President are busy fighting to succeed him and are desperately pushing for him to leave for them to take over from him.
By Sorie Sudan Sesay, London