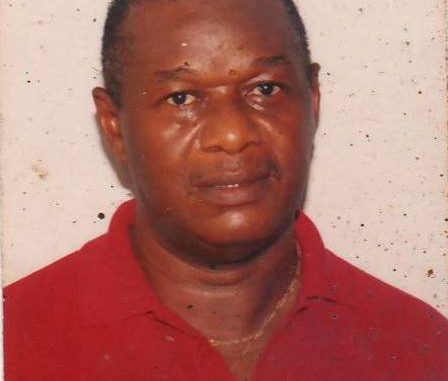 I detest scribbling a tribute for a fallen relative or someone I am very close to for fear of igniting painful memories. Conversely, I also see it as a moral obligation for me to recount the good deeds of a deceased person as a way of paying reverence to his/her meaningful contributions to society while on a sojourn on earth. And the late Edward Keister is one of those persons whose valuable contributions to humanity and to Sierra Leone needs to be told.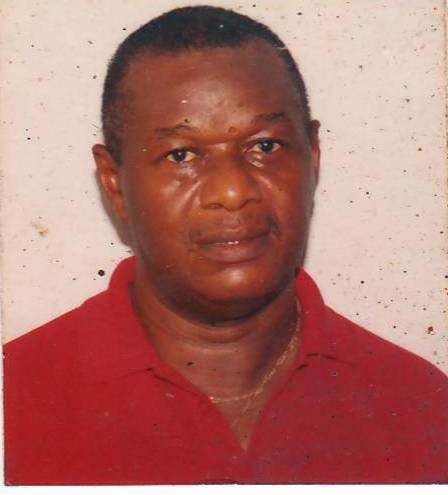 Mr Edward Keister Keister who was also fondly known as Mr Milo was born on 25th September 1940 in Makeni Town, Northern Sierra Leone. His parents Mr George Foday Keister and Marie Keister were people I will describe as upper class by Sierra Leonean social stratification standards. You will agree with me that most people from such affluent backgrounds often have this blood of arrogance in them, but that was not the case with Mr Milo, who majority of his friends were young people with modest backgrounds and it was therefore not surprising how Mr Milo became my friend and a father figure.
In football circles, he played and managed the popular game at the highest level.  If I could jug your memories, it was a herculean task for footballers from the provinces to attract big clubs of those days in the likes of Mighty Black Pool and East End Lions.  The late man was one of the very few that defied this tradition due to his extra-ordinary football prowess. He joined ranks with East End Lions Football club and his outstanding performance on the pitch changed the fortunes of the club at the time.- as such he was able to attained legendary status in the club..
When he retired as a footballer, his love for the game drove him on to become a manager for Sierra Fisheries Football Club. And as a man who always strives for excellence, he made Sierra Fisheries a strong contender for the championship trophy for the then nationwide division one league. In addition, his knack for scouting young football talents made it possible for him to recruit footballers like Brima Attuga Kamra, Idrissa Police, Ballah and a host of other players that became regulars for Leone Stars.
He was also one of the few football manages in Sierra Leone that have an international pedigree under his belt. He was the manager of Leone Stars in England that bagged several African Nations' trophies during his tenure. Moreover, he was appointed as a manager for Bakau United in his brief stay in The Gambia. Again whilst managing this club, he ensured that he made his mark in the team  and his performance led to his popularity within the nook and cranny of the Gambia.
Mr Edward Keister's contribution was not only limited in the football arena, but also in his work life. He worked for AGIP of those days as sales personnel, his determination to see the company expand beyond the frontiers of Sierra Leone motivated him to willingly accept for him to be transferred to neighnouring Liberia where he also excelled. In Sierra Leone,  he rose to the rank of a marketing managing at Sierra Fisheries Company where he  made remarkable contributions, but due to ill-health that eventually got the better of him on Tuesday 25th March forced him to retire.
Bring you back to Mr Edward Keister's humility and respect for young and old, this was a man that I have never witnessed saying a word when his older brother and Sister John and Ellen Keister were having either a quiet word with him or when being told off. I am saying this because I had the privilege of unfiltered access to this family and for this I will ever remain grateful.
Also, this late man down to earth attitude could be seen in the way he attracted with his children like Ellen and Alimatu Keister. I was spell bound to have seen him having banter with them as if they were mates.  Those of us from traditional families with strict boundaries being observed you will know exactly the message I massage I am trying to drive home and for this, they will badly miss him. Mr Edward Keister extended his humble relationship to his nephews, notably Abdul and John Keister who were his close buddies to the point that they were very much at ease to discuss issues related to their girl friends with him and trust me they are the most devastated at this moment. The late is survived by his two daughters(Ellen and Alimatu), bolder brother(John Keister senior) and sister (Ellen) already mentioned above. He survived by other children in the US. His sisters, Isha Keister, Sissi Baby Sheriff, Franklyn Gbassay Keister. Other nephews include; George Keister, John Tito, Amara, Franklyn Keister Jumior and grand children.
This great man would be laid to rest on Sunday 6th April at His home town of Makeni and his funeral service would be officiated at the Trinity Church at the back of his family home on Market Road. And knowing the contributions the Keister family has made to the development of Makeni Town, Sierra Leone in general and the fact that President Koroma's parents had very close ties with the late man's parents as well as the first Lady relating to the late man's mother,  speculations are rife that  all roads leading to Makeni from Freetown and other parts of Sierra Leone would be crowded with cars on Sunday to pay the last respect to this fallen giant. Sleep Uncle Edward until we meet again on that beautiful shore