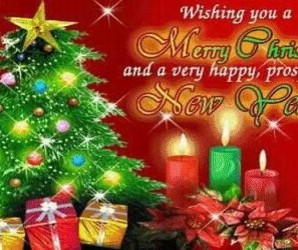 By Kabs Kanu :
I have enjoyed this Xmas to the marrow of my bones. This Xmas will go down as one of the  most memorable. Apart from one's own hectic festive schedule–Church service, carol-singing festivals, dinners, get-together etc–being able to know how others enjoyed Xmas made it so exciting  and entertaining. The converging new age media have brought the world to our fingertips and with it a capacity for information and entertainment that cannot be matched by any generation . Man can no longer be anonymous or secluded from life. He is now able to be at many places at the same time . Thanks to the blooming new age media, he is now able to partake instantly in the joys and sorrows of others all over the world. Media business has now become both information and entertainment wrapped in one morsel. No wonder the new term in the world of Mass Communications–INFOTAINMENT .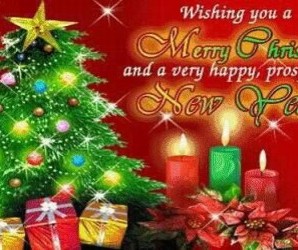 With that IPAD in hand, man  can be at a party or dinner  in New Jersey and still savour the enjoyment of others in different continents   .It was excitement galore since yesterday reading about how others were preparing for the great day and how they heralded the onset of Christmas through the different time zones. The photos of roasted turkeys, ducks, goats , chicken; potato salad , cassava leaves and other festive foods on dinner tables ; the exotic Xmas decorations in various living rooms , The melodrama of festivities in sundry homes and public …..It was a kaleidoscope of endless varieties, as one fresher once told the AUREOL TIMES in the good, old days up Mount Olympus when interviewed about how he found life on campus. Just the entertaining reading  about how others were enjoying Christmas made it a unique celebration indeed. Hats off to Facebook . It has its redeeming values and characteristics.
SOMEBODY'S CHRISTMAS DINNER TABLE SHOWN ON FACEBOOK
 SOMEBODY ELSE POSTED HOW HE HAD DECORATED FOR CHRISTMAS
The good thing we can gather from this also is that we Sierra Leoneans have shared joys, goals , cultures, preoccupation and social life that are capable of binding us together as a people. The things that unite us as a people are more than the things that divide us. In fact, that was the Sierra Leone in which we grew up –a nation with a commonality of customs, cultures, dreams and shared activities that helped to bind us and keep us as one family. It is real joy to be a Sierra Leonean.
It was very entertaining but also emotionally satisfying  to read about how other people enjoyed Christmas while enjoying yours' . May God be glorified . May God bless everybody and give us many more Xmas holidays  to enjoy.
For those who were struck by sudden bereavements during the festive season, I say ORSH 0 . May God comfort your hearts and may the souls of the blessed departed rest in peace.
I do not know whether it is because I am a journalist; the informative capacity of FB added to my own enjoyment of Xmas to make it a season I will forever relish.
Again, Merry Christmas to you all.