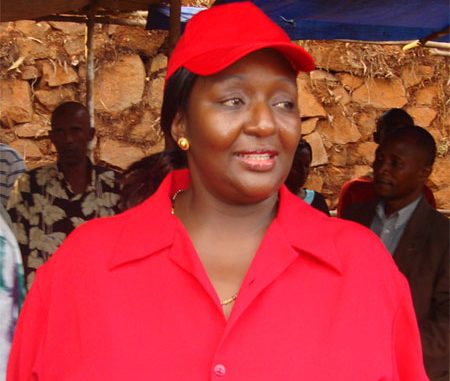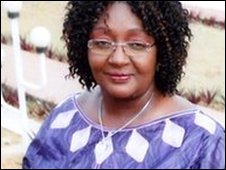 Office of the First Lady of the Republic of Sierra Leone
Press Release On Presidency of the African First Ladies Peace Mission
The First Lady of the Republic of Sierra Leone, Mrs. Sia Nyama Koroma, was on 15th May 2015 elected in absentia, the new President of The African First Ladies Peace Mission (AFLPM). The election was held at an emergency meeting of the mission in Abuja, Nigeria. The First Lady was represented by Prof. Khadija Hamdi, the First Lady of the Saharawi Democratic Republic.
The First Lady believes this honor by her colleague First Ladies in Africa is not only in recognition of the numerous works she has done locally and internationally since establishing the Office of the First Lady in Sierra Leone. More importantly, this is recognition of the resilience and positivity by the people of Sierra Leone in post civil war peace building achievement as well as the believe in Sierra Leoneans to overcome our present challenges.
The First Lady recognizes the huge post Ebola recovery effort required to provide socio-economic and cultural relief and resilience in this nation. With the alarmingly high number of children, adolescent young girls and women who are faced with diverse challenges, it requires every effort that the mother of the nation can provide.
Against this background, as well as other national considerations, the First Lady, in due consultation with diverse stakeholders, has respectfully declined the position of the President of AFLPM and has duly notified the secretariat of her decision.
The First Lady assures every Sierra Leonean, especially her fellow women and our children, that her first priority remains supporting national Ebola response and subsequent post Ebola recovery. Mrs. Koroma remains committed to the course of AFLPM and pledges to actively support her fellow First Ladies in AFLPM.