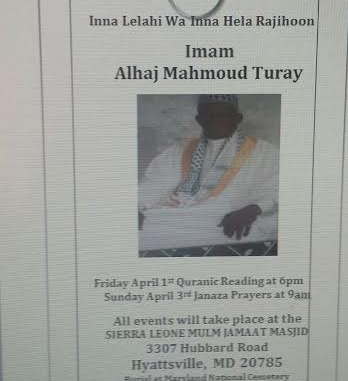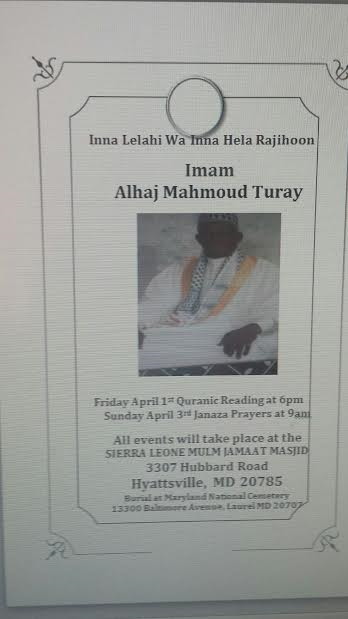 FUNERAL ARRANGEMENTS FOR THE LATE IMAM ALHAJI MAHMOUD TURAY ARE  AS FOLLOWS.
FRIDAY APRIL 1ST FULL QURANIC READING AT THE SIERRA LEONE MUSLIM JAMAAT FORMERLY EBILLEH JAMAAT
3307 HUBBARD RD, LANDOVER MD 20785 STARTING AT 6PM.
SUNDAY APRIL 3RD JANAZA PRAYERS AND BURIAL. THE CORPSE WILL BE AT THE MASJID AT 9AM.
INTERMENT AT THE LAUREL CEMETERY -ROUTE 1 AND REPAST AT THE HAMPTON CONFERENCE CENTRE 207 W HAMPTON PLACE CAPITOL HEIGHTS MARYLAND 20743 12:00Pm