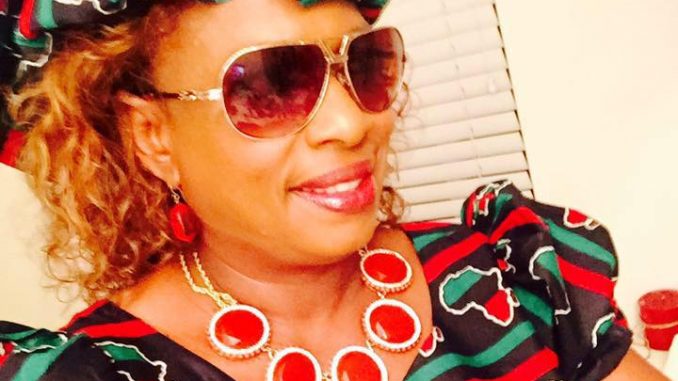 CREAM, it is said, always bubbles to the top, and so it is with Mrs. Isatu Timbo-Nwokedi, Sierra Leone's premier humanitarian and philanthropist in the United States of America. She never ceases to bag important awards for her selfless acts and devoted service to humankind.
President Ernest Bai Koroma in 2011 appointed her Sierra Leone's Goodwill Ambassador to the United States for outstanding service as a humanitarian and philanthropist to the nation, whose health care service she helped to develop by many times donating containers of medical equipment , medicines and other supplies.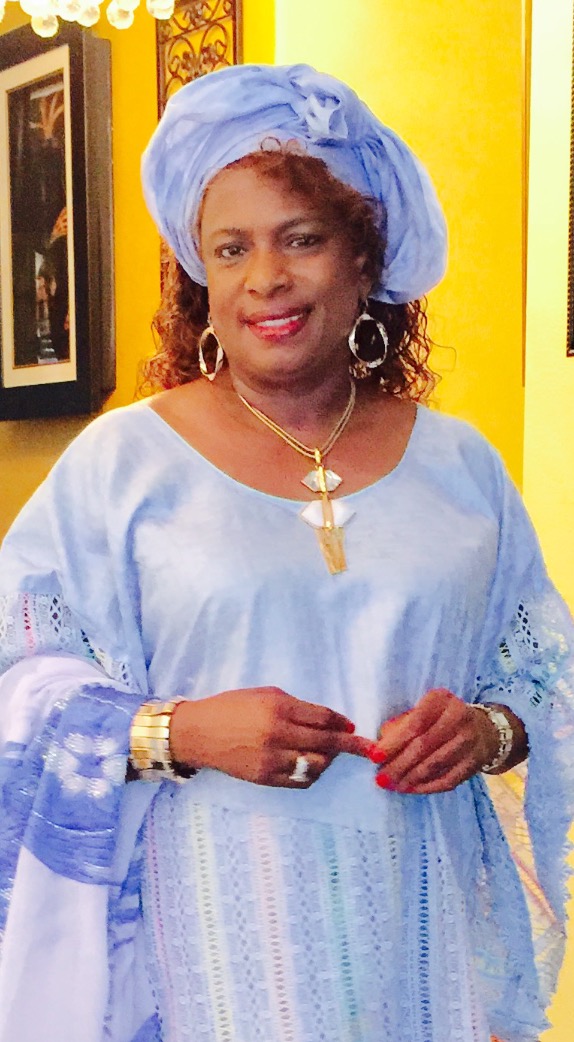 AMBASSADOR ISATU TIMBO-NWOKEDI
Internationally, Mrs. Timbo's sacrifices have not gone unnoticed either and so she has received another top-notch recognition as she has been appointed Ambassador of The Way of Happiness of  Sierra Leone and West Africa by the internationally-renowned Association For Better Living and Education ( ABLE INTERNATIONAL ) of Los Angeles, California.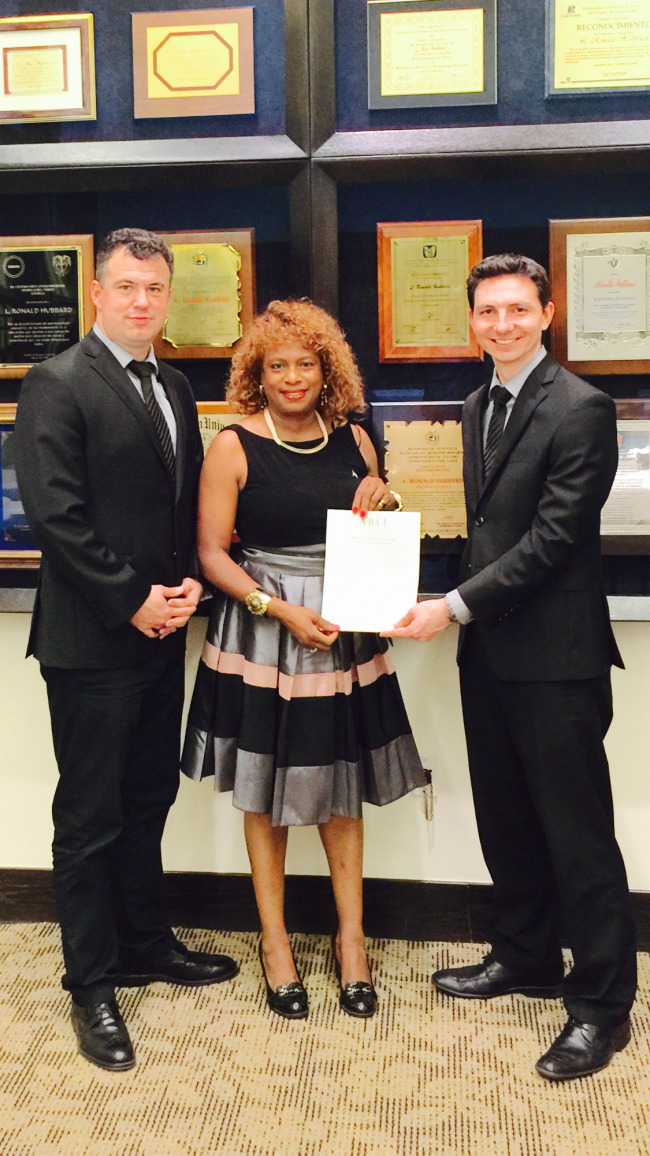 MRS. TIMBO RECEIVING HER LETTER OF APPOINTMENT FROM MESSRS  EVAN PERKINS AND TRAVIS WEBER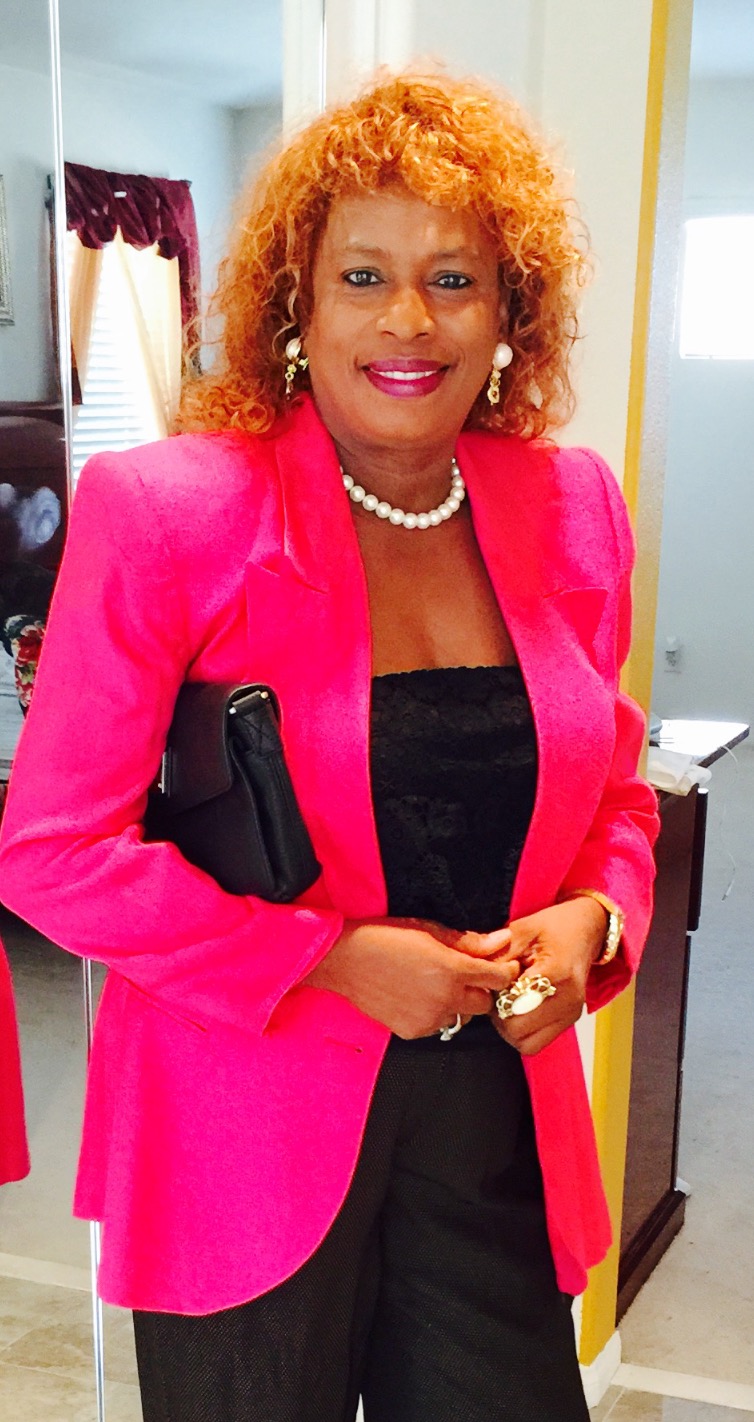 According to the website of the official Media Resource Center For the Church of Scientology , "The Association for Better Living and Education International (ABLE) is dedicated to resolving the major societal ills of drugs, crime, illiteracy and immorality. ABLE International carries out this purpose by serving as the coordinating body for independent networks that utilize L. Ron Hubbard's technologies in purely secular charitable and educational activities—Narconon International, Criminon International, Applied Scholastics International and The Way to Happiness Foundation. ABLE provides direction and support to each of these individually incorporated organizations to ensure they fulfill their missions and reach broad audiences with their programs. "
The website also describes ABLE INTERNATIONAL ABLE International as  "a non-profit, tax-exempt, public benefit corporation headquartered in Los Angeles with continental and national offices around the world."
Mrs. Timbo is a professional nurse and owns her own health care facility in California.
Asked by COCORIOKO how she felt about her latest appointment, Mrs. Timbo said she was very delighted because she loves to care for and serve her country and humankind through selfless efforts and humanitarian enterprises and this new appointment provides her the opportunity to broaden her horizon and field of operation.
We wish to congratulate Mrs. Timbo on her appointment and we are certain that she will excel herself in her latest capacity .
c