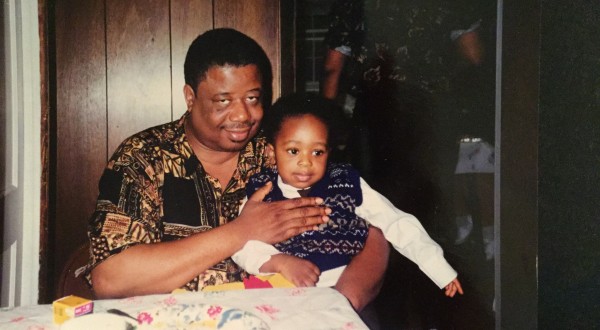 HAPPY BIRTHDAY TO MY LASTINA, JOSHUA MENDAY KABS-KANU
Today July 31 is the birthday of my lastina, Mr. Joshua Menday Kabs-Kanu .
I want to take this opportunity on my behalf and his mother's ( TIGIDANKAY KABS-KANU'S )  behalf, to wish him happy returns for the day, God's blessings for now and the future and countless more birthdays.
I want to thank God for giving me beautiful , clever and productive children . May God bless everyone of them and help them inculcate the Kanu spirit of hard work, clean-heartedness , selflessness, honesty, integrity and love for God and mankind. I love all of you and pray God always for you to grow up and render  valuable services to your community and countries like Papa and Mama are presently doing .
JOSHUA  IS SEEN HERE ( FIRST FROM RIGHT ) WITH HIS ELDER BROTHER, CHRISTIAN, AND A FRIEND (BACK TURNED ).
HOW TIME FLIES
It was only yesterday, on a cold, rainy morning at the St.Peter's University Medical Centre in New Brunswick , NJ , when I stood there, dressed in medical overall, with the doctors busy, as my wife brought forth a handsome, bouncing baby , that, like his other siblings, brought joy to family, friends and well-wishers. It was a glorious day
TWENTY YEARS AGO : HE HAD JUST BEEN BORN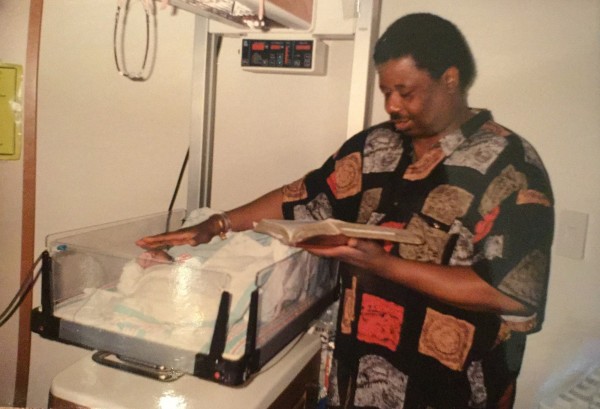 I AM SEEN HERE PRAYING FOR MY SON SHORTLY AFTER HE WAS BORN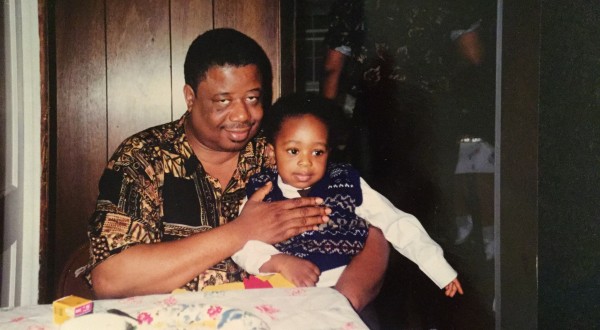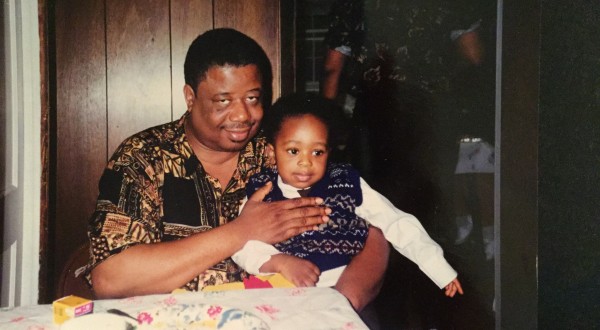 I AM SEEN HERE HAVING A QUALITY TIME WITH MY SON WHEN HE WAS FEW MONTHS OLD
Only yesterday. But 20 years have gone by like a flash and the baby has become a man. What a wonderful God God we have.
Everyday we live adds to our years . May God's name be glorified.
It was only yesterday…….
HAPPY BIRTHDAY, JOSHUA. May God continue to bless you and guide you and give you a bright future.