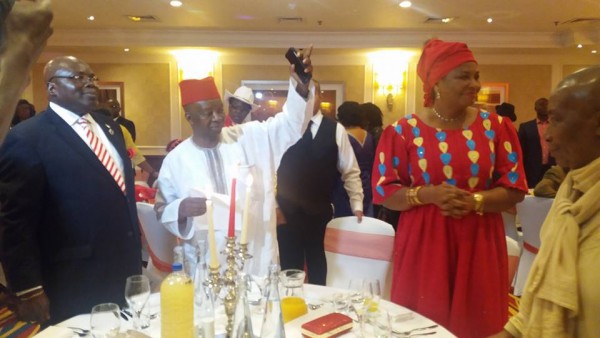 BY KABS KANU :
The high-powered All People's Congress ( APC )  team from Sierra Leone has taken off on its Leadership Biennial Diaspora Tour and last weekend it successfully accomplished its first  assignment by staging the much-awaited party  Delegates Convention in the United Kingdom, from which emerged a new Chairman and executive for the APC-UK/IRELAND Branch.
The mandate of the delegation, made up of top brass of the APC  in Sierra Leone, is to supervise party conventions and elections in the various branches of the party in the UK, United States, Holland, Germany, Sweden , Canada and Brussels. They are also to ensure successful registration of new members and distribution of membership cards from the APC Headquarters in Freetown before the start of the tour.
Reports from the UK  filed by Messrs Ibrahim Pat-Sowe and Israel Parpar indicated that the convention went on successfully and was followed by a banquet before the day of elections from which emerged the new delegation.
The APC alagbas ( Big whigs ) did their job well and justified the confidence reposed in them by President Ernest Koroma and the party .
The new APC-UK/Ireland Executive is now composed of :
1. Mustapha Hamid Koroma –
Chairman
2. Sheku Abes Kamara –
Vice Chairman 1
3. Abu Black Kamara –
Vice Chairman 2
4. Simeon Bangura –
Secretary General
5. Mohamed Mile 91 Sesay –
Publicity Secretary
The APC Leadership delegation from Freetown consists of :
The delegation is led by the Deputy Chairman and Leader , and Minister of Mines and Mineral Resources , Comrade Minkailu Mansaray and  includes the following ;
2. Comrade Alhaji Ambassador Osman Foday Yansaneh APC National Secretary General
3. Comrade Momodu Allieu Pat – Sowe
Chairman Western Region and Minister of Fisheries and Marine Resources
4. Comrade Leonard Balogun Koroma , APC Coordinator , Elections and Diaspora Affairs and Minister of Transport and Aviation
5. Comrade Mohamed Don Don Do Bangura – Deputy National Organising Secretary
6. Comrade Elizabeth Mans – President APC Womens Congress
7. Comrade Bai Mahmood Bangura – President
APC National Youth League
8. Comrade Madam Fatmatta Binta Jalloh
Member – National Advisory Council
8. Comrade Allieu Malodor – Special Envoy , Trade and Investment
9. Comrade Sheik Sillah
District Chairman
Bo
10. Comrade David Forna – Personal Assistant to National Secretary General and Secretary to the Delegation
11. Comrade Allieu Badara Turay
___________________________________________
WE BRING YOU THE FIRST STATEMENT BY THE NEW CHAIRMAN OF THE APC-UK/IRELAND
A Big Thank You From the Chairman APC UK and Ireland Branch: Mustapha Hamid Koroma.
Our branch has been through some turbulent times in recent years. But there is always light at the end of the tunnel.
With the just concluded elections in the UK and Ireland branch in which I emerged as Chairman, I can safely say to everybody that the light is here.
I would now like to take this opportunity after a very hectic 48 hours in our lives, to extend my profound gratitude to our predecessors (the former Interim Executive) for their hard work and effort in saving the ship from sinking completely.
I would also like to extend my gratitude to all the elders and stakeholders of our branch for their patience, support and advice during very crucial moments in the history of our branch.
To all the members of our branch including those who supported my comrades Abes, Abu Black, Simion and Mohamed 91, my supporters included, I say a Big Thank You. You are all winners.
I would also like to commend the aforementioned comrades for creating an atmosphere which allowed for a very peaceful election process, thereby making a very difficult task seemingly easy and straightforward. Thank You.
Finally to all the Distinguished and Honourable Delegates who attended to conduct these elections successfully, I am most grateful.
And last but by no means the least, to our venerable leader and Chairman of the APC Party, His Excellency Dr Ernest Bai Koroma, under whose watch and leadership our party and country continue to make great strides towards transforming our nation to the greatest of heights. We are ever so grateful and we will always remain loyal to you and your course.
Regards,
Mustapha Hamid Koroma
Chairman APC UK/I Branch.
HERE ARE PICTORIAL HIGHLIGHTS PROVIDED BY IBRAHIM PAT-SOWE AND IBRAHIM PARPAR.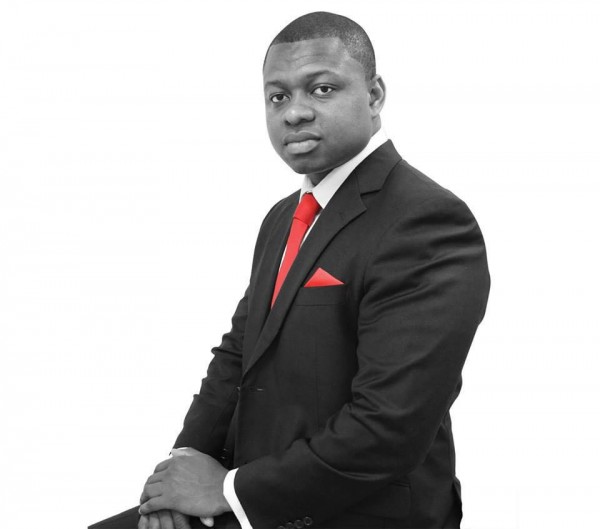 THE NEW CHAIRMAN OF APC-UK/IRELAND , MR. MUSTAPHA HAMID KOROMA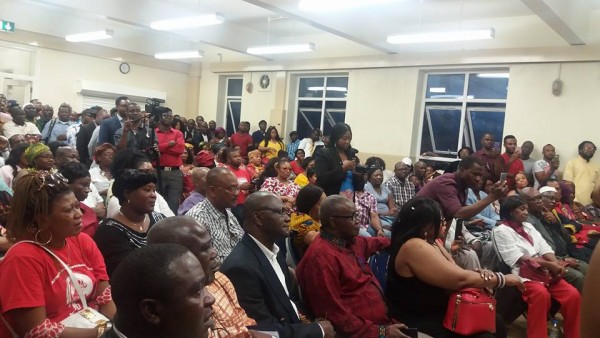 A COMPOSITE VIEW OF APC SUPPORTERS AT THE CONVENTION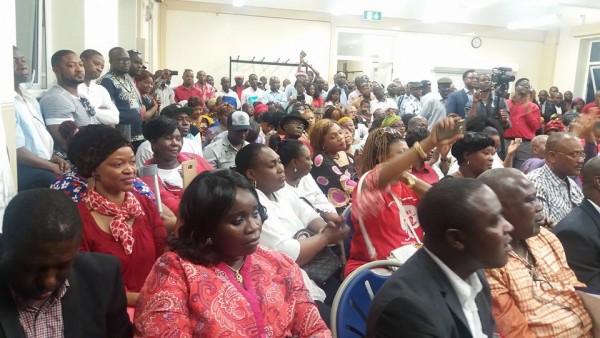 ANOTHER VIEW OF THE LARGE ATTENDANCE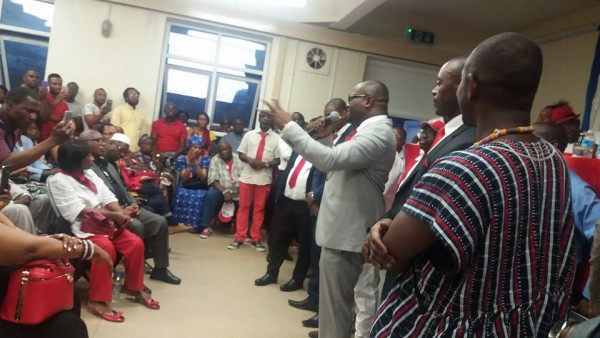 DELEGATES ADDRESSING THE CONVENTION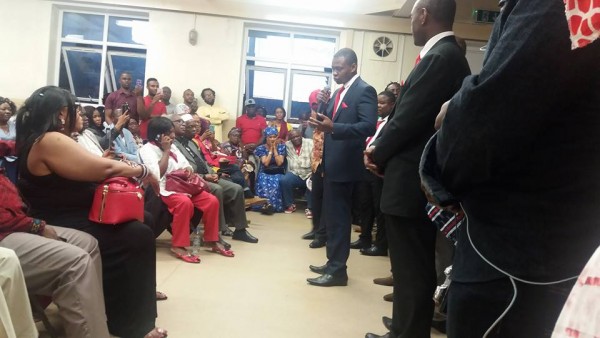 ANOTHER DELEGATE ADDRESSES THE CONVENTION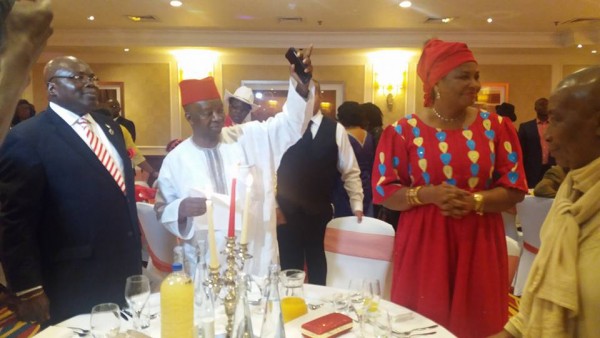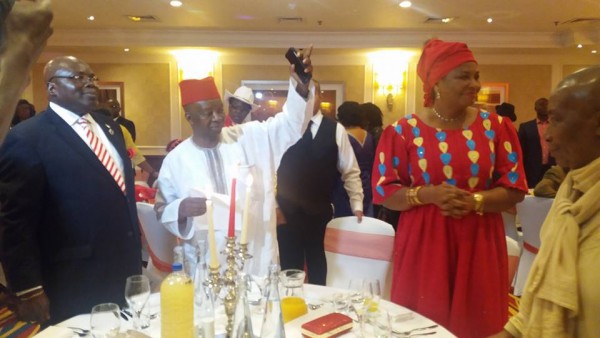 APC ALAGBAS FROM FREETOWN : FROM LEFT -COMRADE LEONARD LOGUS KOROMA, OSMAN YANSANEH AND LINDA MANS .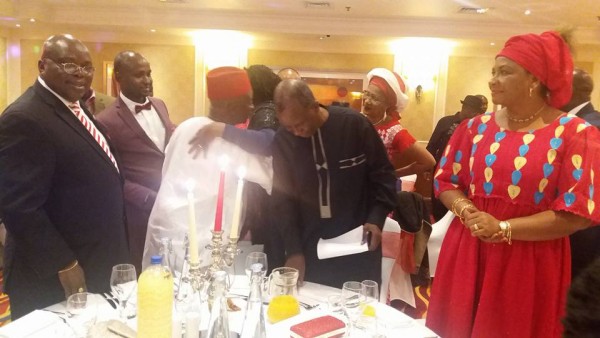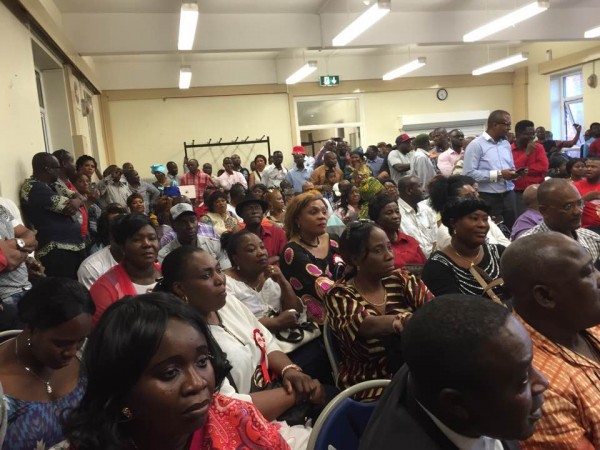 THE ATTENDANCE WAS MASSIVE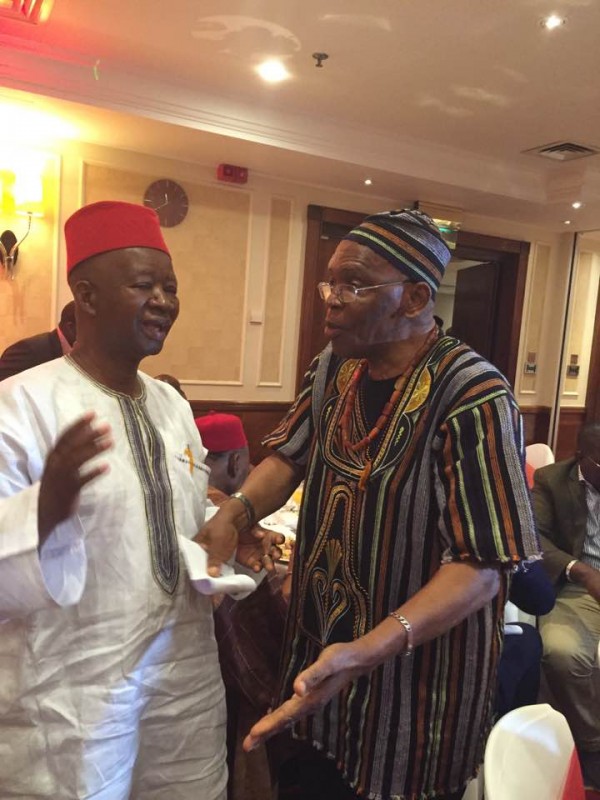 TWO STALWARTS OF THE APC–AMBASSADORS YANSANEH AND EDDIE TURAY–DISCUSSING THE NITTY-GRITTY OF THE CONVENTION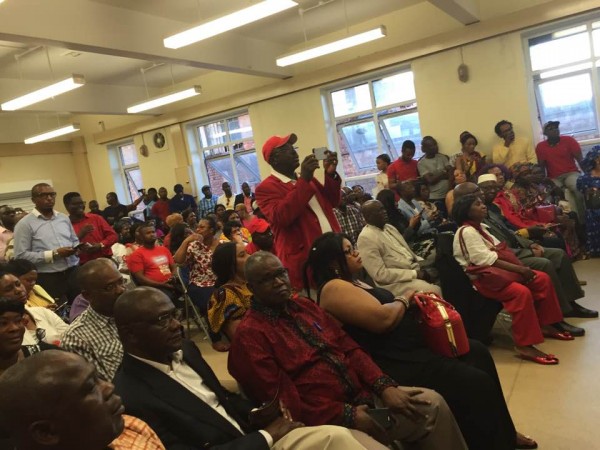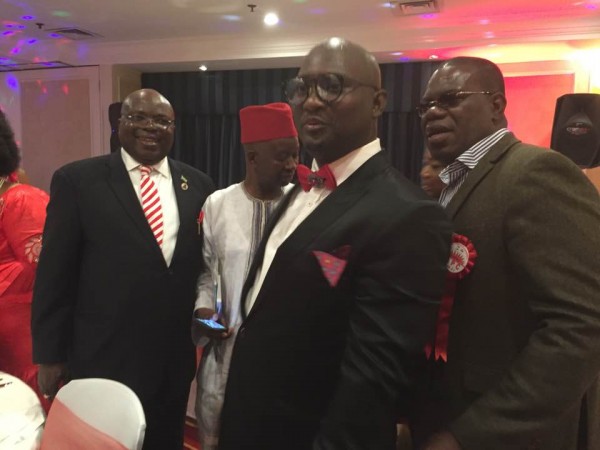 THE APC ALAGBAS WITH LOOKS OF SATISFACTION ON THEIR FACES FOR A JOB WELL DONE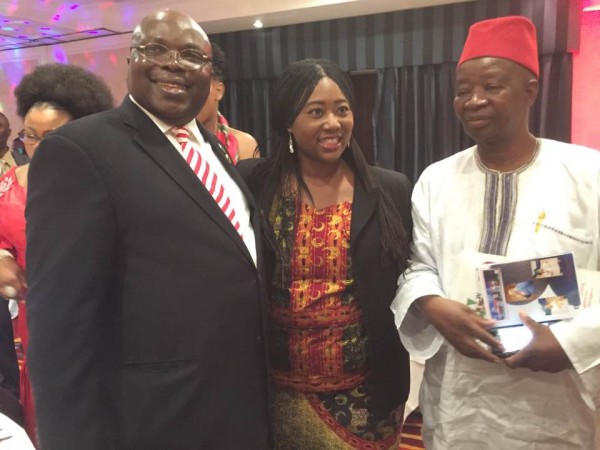 THE APC DIASPORA COORDINATOR MR. LOGUS KOROMA , LOOKING ELATED , POSES WITH THE PARTY SECRETARY GENERAL AMBASSADOR OSMAN YANSANEH AND A FEMALE MEMBER OF THE PARTY IN ENGLAND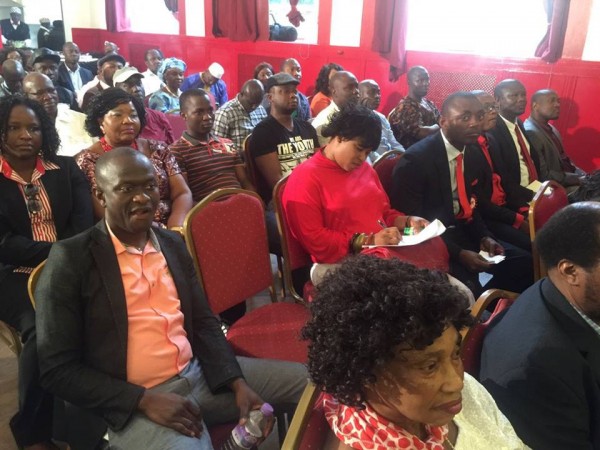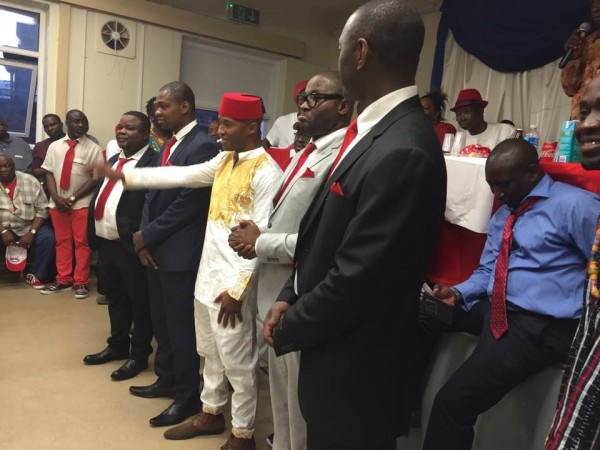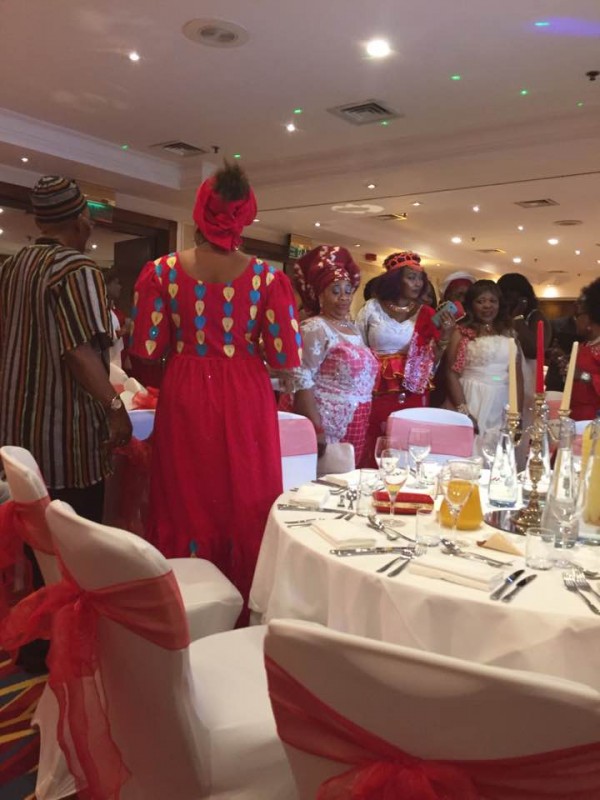 CREAM OF APC WOMEN DURING THE BANQUET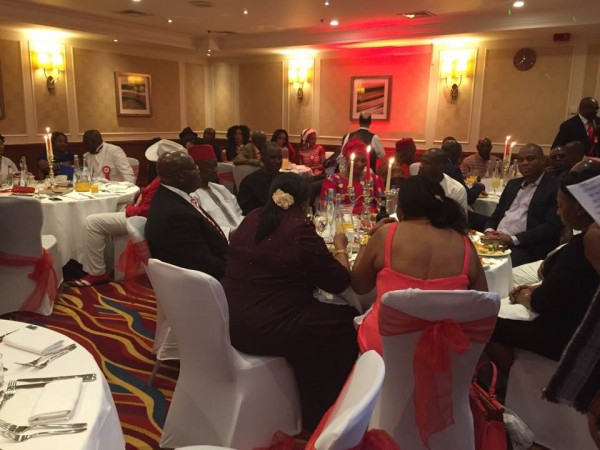 THE APC BANQUET IN LONDON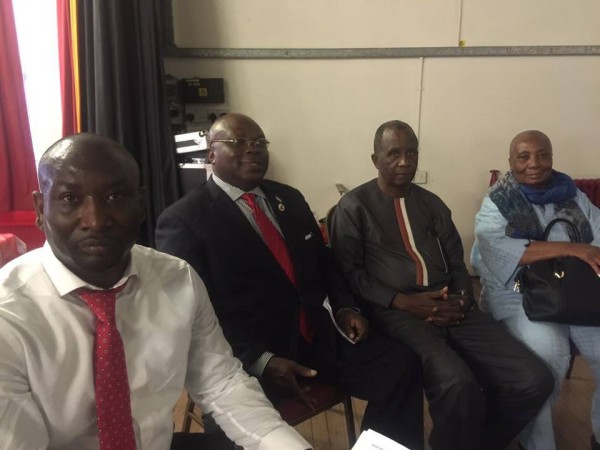 ANOTHER PHOTO OF THE APC ALAGBAS : COMRADE ALLIEU PAT-SOWE IS SECOND FROM RIGHT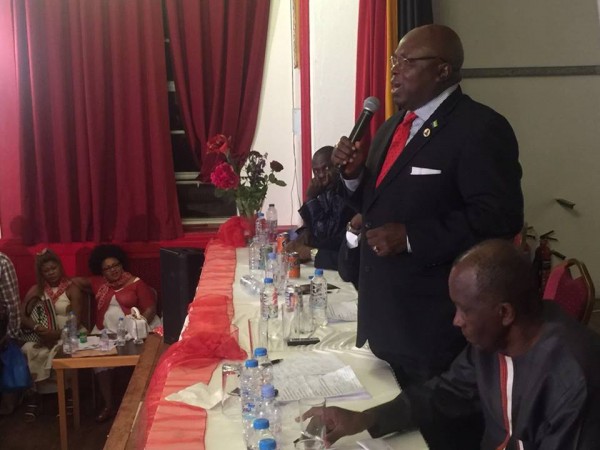 MR. LOGUS KOROMA ADDRESSING THE BANQUET