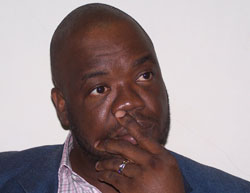 MONROVIA September 2 (LINA) – Montserrado County Representative Edwin M. Snowe has frowned on individuals calling for the configuration of an interim regime, using the country's current Ebola crisis as justification.
He made the statement Tuesday when he served as guest panelist on the ELBC 99.9 Super Morning Show.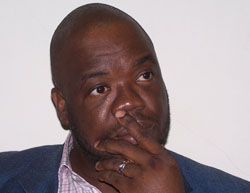 Representative Snowe said the Ebola outbreak  should not be used a political tool, and regretted that some people are using the recent decision to quarantine West Point and Dolo Town as if the government is punishing its own citizens.
Snowe noted: "We can help our people without using the (Ebola) situation for political gains or without attaching a price tag to our assistance to the people."
Snowe, who is Montserrado District #6 Representative, pointed out: "Some people claiming to be Liberians are sitting out of the country not knowing the ongoing situation and are calling for a change of government; they don't love this country."
He observed that the current fight against the deadly Ebola disease has plunged the country's economy into a state of regression that needs to be speedily recovered in order to guarantee the attainment of the country's development agenda.
The lawmaker challenged Liberians to assist the government in recovering the country's economy as engaging in negative political undertakings will only hamper government's effort to strengthen the growth of the country.
Meanwhile,  Snowe has said the statement that Liberia's situation will get worse before it gets better as observed by a visiting American official should not be taken lightly, noting that every Liberian must now begin to redirect their effort in assisting government in the fight against the Ebola virus.
"Liberians are a resilient people who are strong and we can fight this disease and eradicate it from this country together," he said.