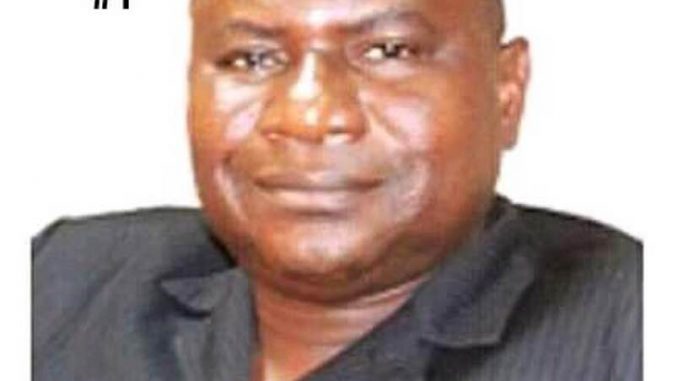 MEET SIERRA LEONE'S PUBLIC ENEMY NO. 1
The most accursed , corrupt and shameless Electoral Commissioner we have ever had in Sierra Leone, Nfa Allie Conteh. Cocorioko has classified him as Sierra Leone's Public Enemy No. 1. Even the market women joke by warning people : "Hold fast to your purse O, Nfa Allie is behind you. " This is the shameful infamy this celebrated electoral fraudster has brought upon himself .
The different opposition political parties, civil society, the media and concerned Sierra Leoneans are all calling for his resignation . He had defrauded the nation on an unprecedented scale in two crucial elections.
The Bible and the Quoran both stand stoutly against what Nfa Allie is doing in Sierra Leone . The Bible and Quoran warn against defrauding other people. God is against defrauding of innocent people. See Proverbs 20:23, which says that "differing weights are an abomination to the Lord and a false scale is not good. " See also Isaiah 10:2, Leviticus 19:13, etc.etc. Nfa Allie by colluding with Maada Bio to rig elections to promote an ethnocentric agenda is an abomination to God, who is just and fair to all.
Nfa Allie defrauded the whole nation and Dr. Samura Kamara last year by criminally rigging the presidential elections in favor of another criminal, Julius Maada Bio. He did it again this year by blatantly rigging the Tonko Limba elections.
Sierra Leoneans should not only demand it. They must go all out to have him kicked from the Elections Commission because if he does not go he will bring back war to Sierra Leone during the 2023 Presidential Elections.
Nfa Allie has been classified by the Cocorioko Newspaper as Public Enemy No. 1 because he will bring war back to our country if not stopped.